15+ Drop cloth curtain ideas
Hi friends!  Thanks for stopping by today.  Y'all are actually the inspiration for today's post. I had several questions about other ways to use drop cloths for curtains in the home, and I thought I would do some homework and find more inspiration for you.  
My recent porch drop cloth curtain project was a big hit! Thank you.  I can tell you, I was not the genius behind this idea.  In fact, it's been done many times and there is no one person to give the credit too.  Every one does seem to have their own twist when making drop cloth curtains.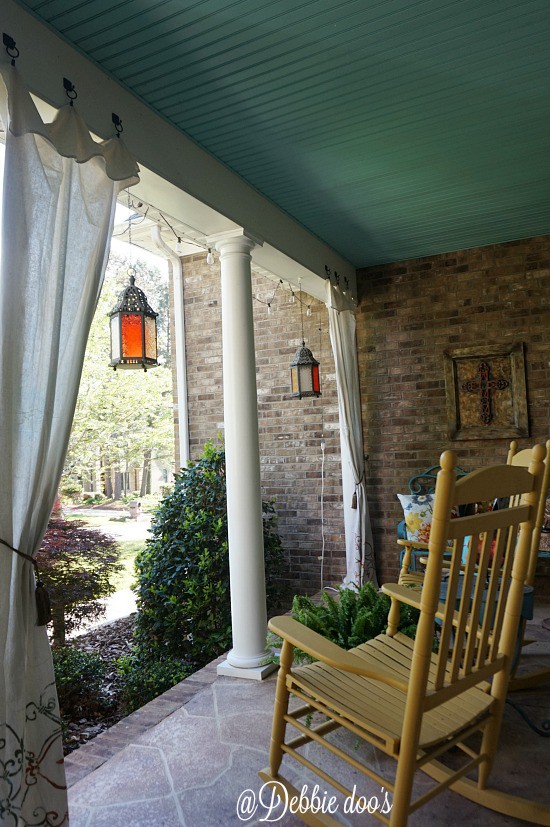 So today, I thought I would share 15+ drop cloth curtains that may inspire you.  Even though the typical use for a drop cloth is for covering furniture or flooring to protect it from dust or while decorating and painting.  I have personally found drop cloths useful for many projects, such as pillows, utensil holders, table runners and more.
Today, though let's stick with curtains.  You are going to enjoy the 15+ Drop cloth curtain ideas here today.
Thanks for stopping over today!  I would love to see you back again.
Give the linky list a second to load. Scroll to the end of this post and you will see all the thumbnails.  Enjoy visiting.
If you would like to commit to becoming a subscriber, I would love for you to join me.
Amazon Associate Affiliate links down below