Howdy!
Hard to believe all the madness and hustle and bustle are over and we are onto a New year. Happy New year!
It always seems to go by so fast, but this year was super fast don't you think?
Even though it seems we start here in October when it comes to seasonal decorating it pretty much goes non-stop from one Holiday to the next.
After I took down our Christmas mantel everything looked so blah.
Today I figured I would share some simple Winter mantel decorating with you.
Sometimes the simplest of ideas can even be inspiring. I tend to get the winter blues so I need to be inspired myself and keep busy this time of year.
You may notice our fireplace is a black distressed color. That I did a year or so ago and you can check out the before and after Painting the fireplace surround.
I don't have much in terms to show you but a few pictures. I used pine cones I have had, and some other pine cones that I spray painted a few years ago.
The winter garland I left up because you really could not even notice it much on my Christmas mantel this year. The Christmas ties mostly covered it.
I left the dollar tree sparkly snow flakes from the dollar tree and added a Winter green wreath to the copper fireplace screen. I know many of you have asked me where we purchased that. It was so long ago, I honestly forgot. I think if you google it though there are other screens very similar.
I left the splashes of red I have in the family room. It will be an easy transition into Valentines day.
I sadly had to take down my Charlie Brown Christmas tree. I was going to decorate it for Valentines day like I did last year, but all the lights just went out on it.
I didn't have the patience to replace them at this point and I think my husband and the boys were totally over looking at the tree. You have to remember I had it up since Halloween. I did a Halloween tree, a Thankful tree, and then transitioned into the Snowman tree. They were OVER.IT.!
I just purchased the pillow cover at Pottery barn marked down. I am keeping it around for just a tad longer to enjoy considering I just received it a few days ago.
Happy Winter…
I am in Valentine crafting mode now. So far I have two crafts down and probably a few more to go to share with you.
I just shared my Valentine salt and pepper shakers a few days ago.
Cheers.
Check out my All thing Valentine archives from the past.
also
70+ Dollar tree Valentine decor ideas.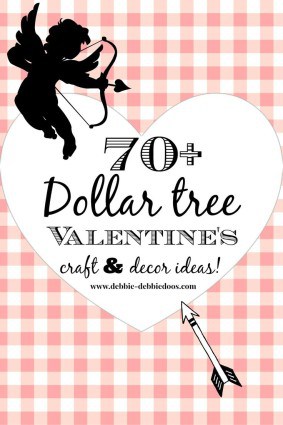 If you are not a regular here, I sure would love to see you back again.
XO