Hi there everyone! Today, I am sharing how to make wildflower burlap spring wreath.
I like the wildflowers even if they are faux, they do look more realistic than the silks imo.
  Last week when I shared my Spring bird plate, you caught a glimpse of the vase filled with them.
 Gosh, I rememeber back in the 80's and 90's when I decorated with so much fake greenery it was ridiculous.  I despise it now.  Especially on top of cabinets, around windows, etc.  I like wreaths, and I don't mind faux flowers in them, but that ivy stuff is for the birds.  They still sell it too.  Who the heck is using it???
This is another really simple wreath idea.
Start with some simple supplies:
Affiliate links
wildflowers (Dollar tree)
Wrap your foam wreath overlapping the burlap just so and pulling tight as you go.
Once it is completely wrapped hot glue the last piece to the back of the wreath form. And yes, that is black craft paint on my thumbnail.  The day I made this wreath, I also did crafted my bird spring plate.
I used the moss ribbon to secure my wildflowers.  I cut some of the ends off of the flowers to make them smaller.  I have mentioned, I used the wire cutters and they are great.  I feel like I am a dentist when I use those. Snip, snip, snip..just like they do on the kids braces lol!
The sweet smell of Spring is in the air!
Here's a snap shot of Spring so far around here.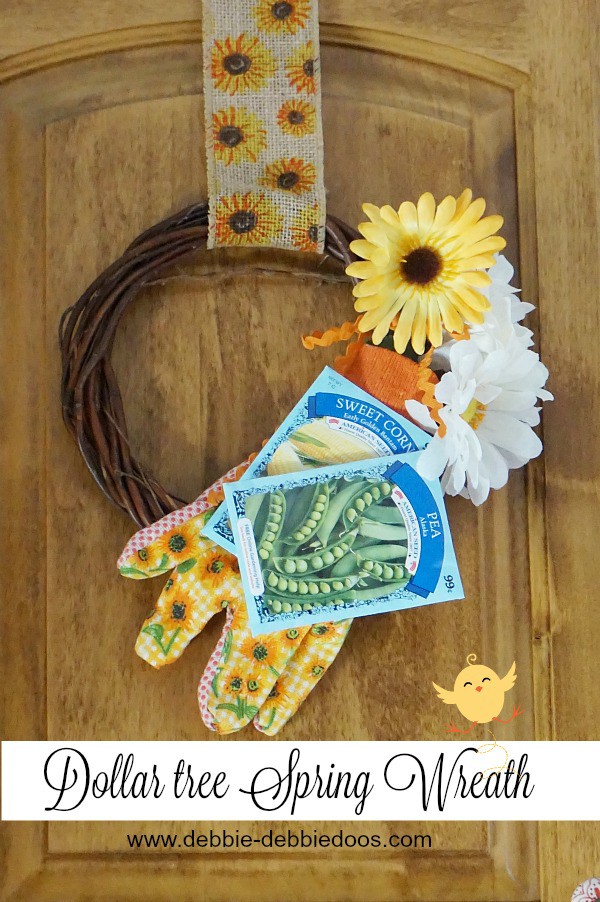 And it's only the beginning of March!
Thanks for stopping over today.  If you are not a regular, I would love to see you back again.
XO