What is Southern hospitality and Southern style actually mean?
I never really pondered the thought, being a northerner and all.
I was way too far from the South.
I never even saw a Spanish Moss tree until I was in Savannah, GA of course now I wish I had one.
I was a Northerner most of my life.
 Our first move out of the North was to Florida, the sunshine state, back in 1997.
 Not sure if they really consider Florida southern?
 Do they? I do know a lot of Northerners transplant there, and for good reasons I might add.
 However, long term for us, I missed the four seasons.
 So that brought us to
Since we have moved to South Carolina, we have been told often we are
"half backs", that term is fine by me, and I find it cute, and tell people often, I am a " half back".
We drink "pop", they drink "sweet tea"
So this brings me to the SOUTH…
Is it true what they say about Southern hospitality?
What is it about the South that defines the term, and the reputation it holds.
I did a little research for y'all..yes I even say y'all now.
PERSONALITY:
Southern hospitality is a 

quality

 attributed to residents of the southern region of the United States. The term implies that in comparison to people living in other parts of the United States, Southerners are typically friendlier, more welcoming and generous to strangers or guests.
FOOD:
Southern hospitality focuses heavily on food and the role it plays in daily life and social systems in the South. It is customary for people to bring food to the home of a new neighbor, the ill and the bereaved. Southern hospitality dictates that even when visitors arrive without food to share at a gathering, they are included in the occasion with access to all food offerings.
(this info found on
ehow.com
) 
This one being so true.  I told you about my true blue Southern friend Laurian.
You can check out some of the recipes she has shared with me.
Now how about Southern style, what exactly does that mean?
Wicker seating, I never knew that!
Salvaged rustic pieces, and run down churches…
So in closing, I would like to declare, we love the South, I love sweet tea, and I love the
Southern style and Southern hospitality that truly is embraced here. 
I feel my boys are so lucky to grow up in such a wonderful culture and state.
They have great manners,  and they too love Sweet tea and BBQ.
Jack is the only one though that is truly getting the Southern
drawl
as they say.
Have a wonderful day. If you are not a regular here, I sure would love to see you back again.
Thank you so much for visiting with me today.
If you are new here, welcome! I am also very excited to share my new stencil line with you.
Thank you for your visit today!
I share all things, thrifty home decor, crafts and a recipe or two on occasion.
I have also created my own custom apron. "I work by the flour" logo on linen deep front pocket. My husband was the witty one with that slogan:)
Sold on Amazon Debbiedoo's custom apron
.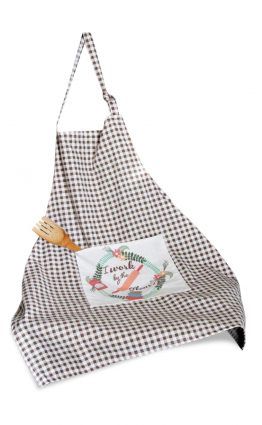 If you would like to commit to becoming a subscriber, I would love for you to join me.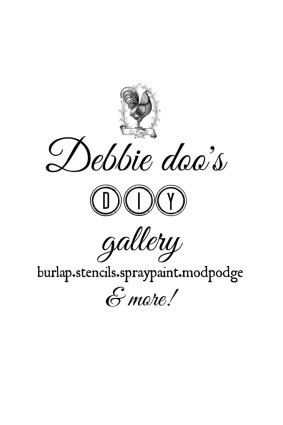 And if you love easy, tasty recipes…I have plenty of those.
I am also a huge Dollar tree fan and do lots of fun crafts per season.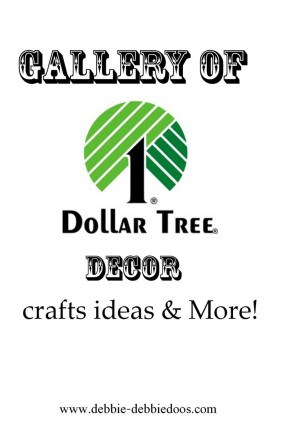 And if you are in the mood to house gawk.  Check out my