Vintage love and a touch of lace
Sometimes the best of things are unintended. Not planned, forced, or overthought. That is exactly what I am sharing with you today. Vintage love and a touch of lace.
I was feeling sort of guilty this year. I have barely put out any Valentine's decor. There was a time when I did my kitchen, family room, porch, and heck I even had a Valentine tree once.
You see it was fun when my boys were younger. So I thought:)
This morning I drove our younger son Jack to school today. He typically takes the bus, but he had to be to school early today. It's always nice to get that quiet time alone in the car together. Jack has always been my extremely inquisitive, ask a lot of questions, and a very observant child. Alex, not so much. If you would have seen Alex's bedroom last weekend you would get what I am saying. He really is just is a bumbler through life, study hard, play hard, and just all around the happy-smart young man.  Not as observant in his surroundings. Although, he had to be a few weeks ago. Some of you know that story:( One I don't wish to re-live again.
Anyhow so Jack and I were chit-chatting and he asked what was on my plan for the day. He knows I always keep busy doing something. I told him I was in the mood to craft and would probably do a mod podge project. He then said "Mom what happened to Valentine's decorations" Ummmmm….well I have been pretty busy lately. Nothing like a stab in the gut feeling.  Who would think your almost 16-year-old young man would even give a hoot?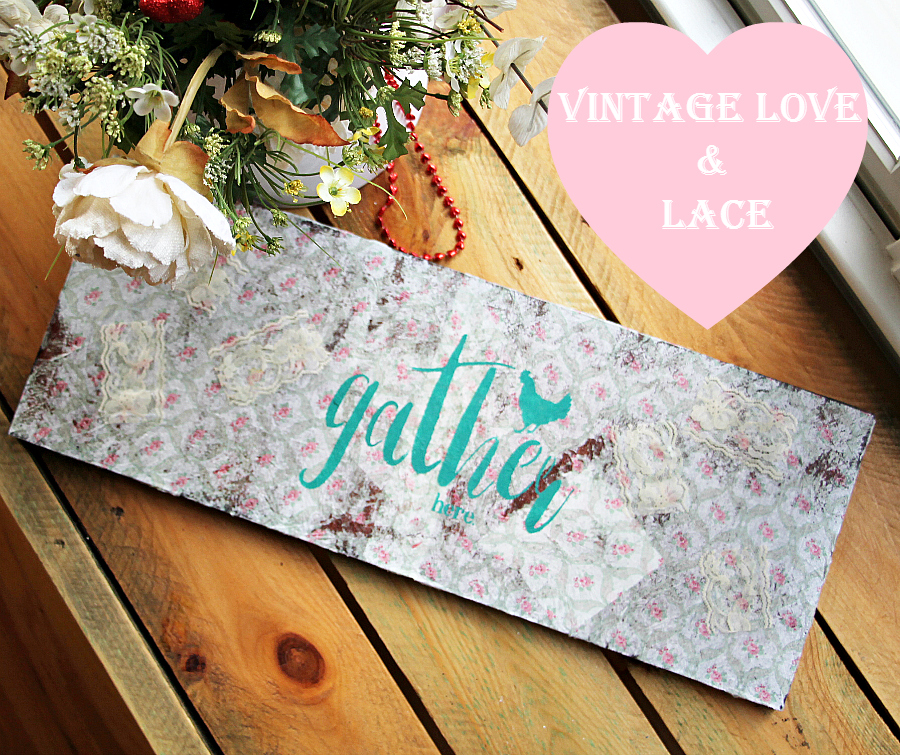 Jack will be in for a special surprise today even though it's nothing kid-like, or that fun for him, I think he will smile because I took him to heart and appreciate that he does notice.
Out came the Modge (Mod I know, I know) I call it what I will. A board, and some pretty napkins I found at IKEA recently. I loved the vintage vibe these pretty napkins had.
 I've shared quite a few times where and how I get my boards to make signs. If you are new here, you can check out the deets HERE.
Over the holiday season, I also shared how to mod podge on wood with napkins HERE.
I love how in areas the wood peeks through the napkins naturally. It takes a mind of its own on.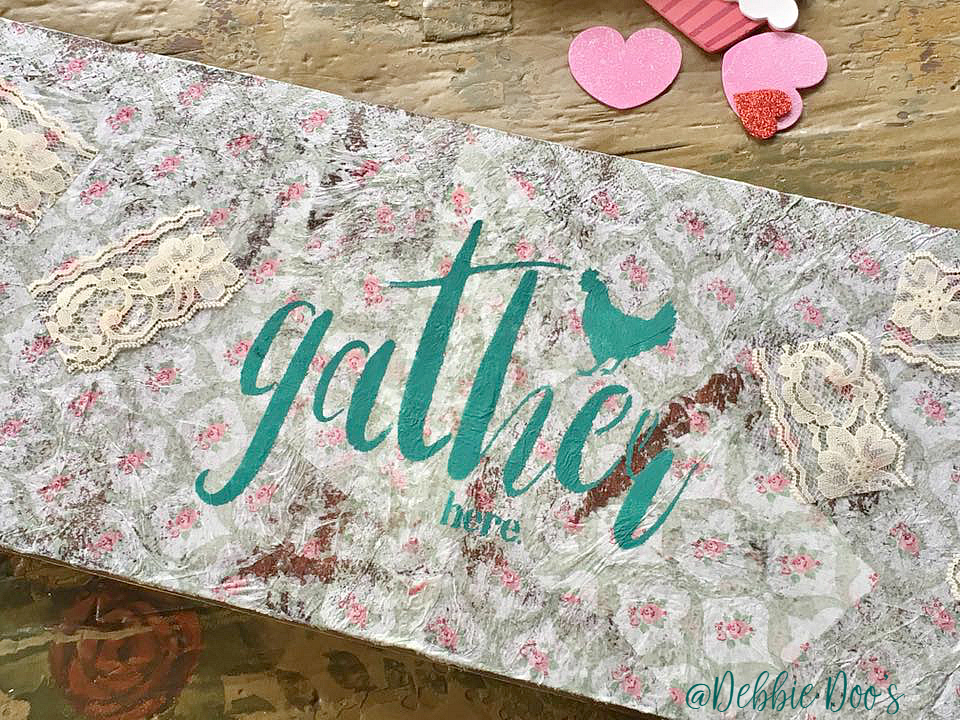 I added some random lace to my readers on Facebook. They helped me with the fun finishing touches.
I think this week sometime I will do a quick Valentine mantel just for Jack:)
I had no intentions, but how could I let the kid down. He obviously still cares.
One more thing I would like to let y'all know is that I have a new Facebook page strictly for cooking in my new instant pot pressure cooker.
For those of you interested in learning along with me, or even passing some tips and tricks onto me…I would love to see you there. I will be cooking live tomorrow~
Sign up today and receive a few freebies. 12 months of seasonal printable art.
If you would like to commit to becoming a subscriber, I would love for you to join me.