Hi there!   I love to recycle my crafts.  What I mean is, if I happen to make something for Christmas, I like to change it up for Valentine's day, or even Spring or Fall.  You just never know, but a lot of my crafts can be recycled from season to season.  Saves me both money and time.
Today, I am sharing a Valentine ribbon cupcake liner foam wreath.
Last year I made this pretty Foam Christmas ribbon wreath.
I wanted to make a cute Valentine's wreath and thought how easy this would be just to remove some of the ribbon and add dollar tree cupcake liners to it.
Easy it was.
Any foam wreath form will do.
You can go back to my Christmas foam wreath and see how I did the step by step on this.  Not much to it.  Simply wrap ribbon around the form and hot glue it.
BAM, you are done.
I bought two packs of cupcake liners from the Dollar tree.  They even come with these cute heart tooth picks.
First, I removed some of the existing ribbon from one end.
Next I opened up my cupcake liners and flattened them.
 I then poked the heart tooth pick inside the liner to poke in the foam.
uhhhhh…that's all there was to it!
You could do the entire foam form in cupcake liners if you like. I bet that would be cute too.  Just pick up enough packs of cupcake liners from the dollar tree.
Christmas wreath turned Valentine wreath in 5 minutes.
You can also check out my All things Valentines archives  
You can also check out last years Dollar tree Valentines party.
Over 70 inspiring budget friendly ideas.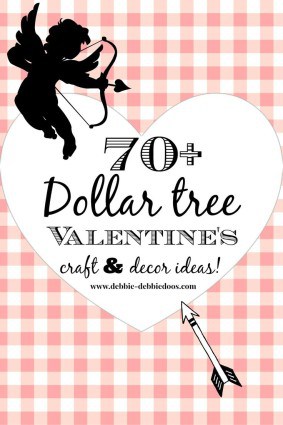 Pin it and make it later!
Thank you so much for visiting with me today.
If you are new here, welcome! I am also very excited to share my new stencil line with you.

[envira-gallery id="32693″]
Thank you for your visit today!
To view my stencil gallery projects you may check out my Debcreates.com page.
I share all things, thrifty home decor, crafts and a recipe or two on occasion.
Sign up today and receive a few freebies. 12 months of seasonal printable art.
I have also created my own custom apron. "I work by the flour" logo on linen deep front pocket. My husband was the witty one with that slogan:)
Sold on Amazon Debbiedoo's custom apron
.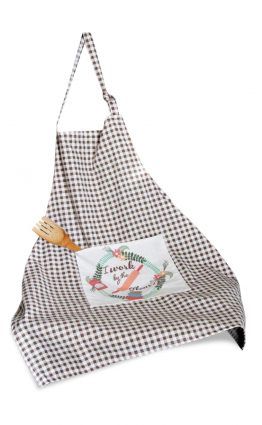 If you would like to commit to becoming a subscriber, I would love for you to join me.