Hello lovelies!
I love Valentines day and all the vibrant reds and pinks it brings to us.
Now this combo, again, a little off beat.
But hey, that's how I roll…
I'm off! what can I say:)
As the title mentioned, red, purple, pink and pinecones.
It's a little dangerous having this chocolate around when you are dieting.
But, I am being good
so
far.
I was a little nervous about my color combination this year.
But you
know
I
LOVE
color!
We love a touch of vintage, and whimsy too!
It all started because of these vintage bottles I found a few weeks back
I love them on our mantel
and had to keep them for a while.
And these urns must stay for a bit too. I just filled them with some simple paper faux stems.
They can carry me til Spring on the mantel.
Floating hearts came from dollar tree.
Decorating for the Seasons and holidays do not need to cost a fortune.
Just get creative on the cheap.
I tied the hearts with a very thin
pink ribbon and then as you can see streamed them down.
XOXO came from Tarjay around 10 years ago.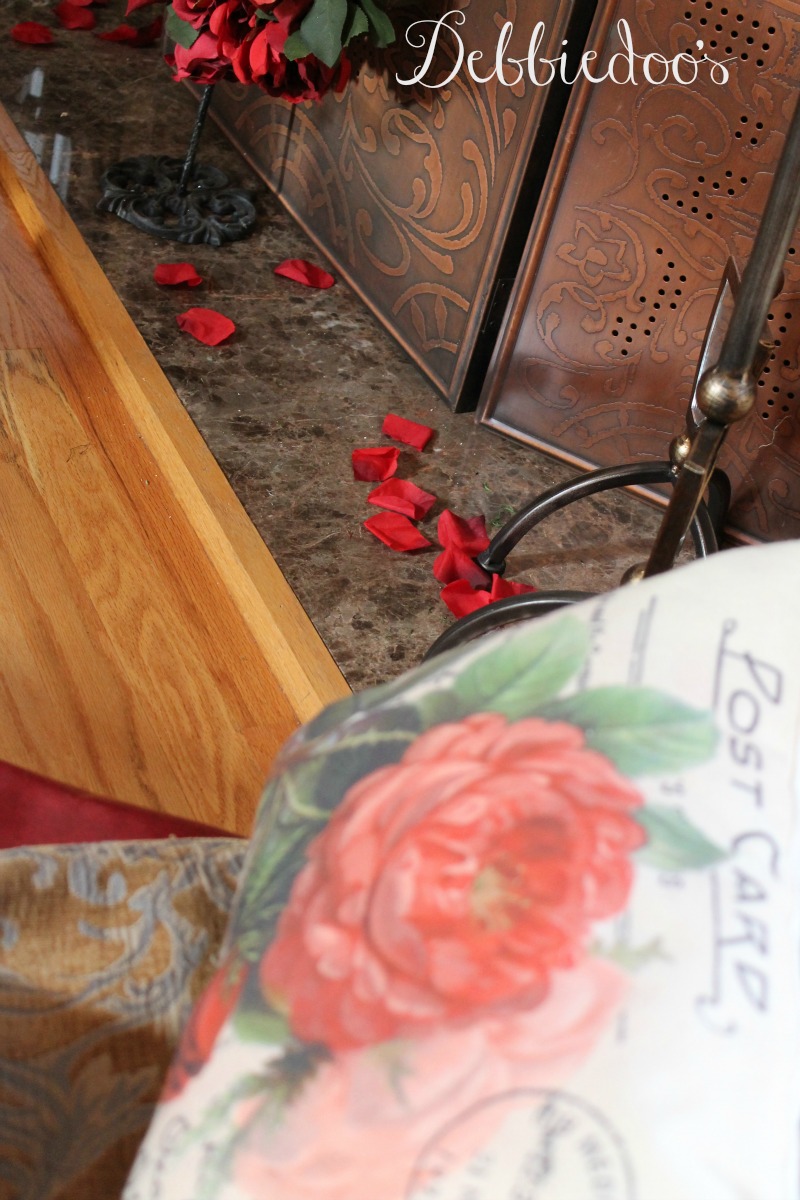 Rose petals on the floor.
I know it seems early to be decorating for V-Day, but I tell you all the stores push it up, earlier and earlier each year.
Happy Valentine's day!
You can follow me around if you like.