Oh my! Today, my son Jack is going to be in all his glory when he feasts his eyes upon this yummy pumpkin cake. For one, he will pretty much have this, moist and delicious pumpkin cake to himself. And for two, it's simply just a perk to being the only child at home now. Today, I am sharing a two ingredients only low fat pumpkin cake.
I am the queen of pumpkin this time of year so please bare with me and enjoy if you like pumpkin as much as I do.
Pumpkin is actually very good for you. It's an excellent source of Vitamin A and a good source of fiber.
At only 50 calories per serving, and 0.5 grams of fat. Hmmm..maybe I should have eaten more cake.
I have shared a few pumpkin recipes in the past you can check out.
I have never made a pumpkin cake so I decided why not give it a try.
Yesterday I saw this mix while grocery shopping and picked up along with it a bag of nestle pumpkin spice flavored morsels.
As I mentioned just two ingredients. The pumpkin bar mix by Betty Crocker, a 15 oz. can of 100% pure pumpkin by Libby's, and the morsels are optional.
If you can't find a a 15 oz. can of pumpkin, you may use half of the larger can which comes in the 29 oz. size.
In a large bowl mix your pumpkin along with the cake mix, mix it well until everything is combined. NO EGGS, NO WATER, NO BUTTER, etc. You may be tempted to, but NO do not!
Spray the bottom of a glass pan. As you can see I used a smaller sized one 8 x 8 but you may use a larger one, just keep in mind the cake will not be as high and fluffy.
Bake at 350 degrees for 35-40 minutes. Oven temps vary, so just keep a watchful eye. You will know when it is ready by the top when you start to see some faint splits. The pumpkin in certain parts will still be moist. That is OK, trust me, it tastes like pumpkin pie cake. It truly is delicious.
I also sprinkled a little confectionery sugar on top. I added the morsels on top as well to the cake while it was cooling. Some melted on top and boy were they tasty!
Enjoy my friends.

Happy fall Y'all!!~
Pin it, make it, thank me later.
and NO, I did not eat all three pieces. Tempting as it was:)
P.S. I take that back. By the end of the evening half the cake was gone by the time my husband came home from work. He said "WOW you and Jack really enjoyed this cake". Under my breath, I said, "Jack hasn't had any yet"…and quietly walked away (head hung down low) HA!~
If you are new here, glad you stopped by today. I have plenty more fall and seasonal decor, recipes crafts etc. etc. etc.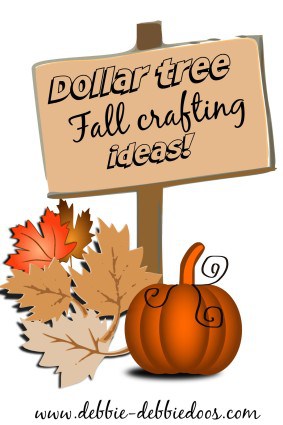 And more! Just click on whatever floats your boat:)