Hi there everyone!  Happy Spring! and Happy Gardening. Today, I am sharing 50+ All things Garden ideas.  Today is another edition of our all things Creative Garden edition.
 I had to really dig deep into my archives to come up with a few. But I managed.
 First thing I found was some garden pots that I had done a few years back.  These pots here are actually one of my readers that I had originally  inspired to try out some mod podge.
Garden pots mod podged.  She did an awesome job. Next, My Mom's fairy garden
Next, How to WOW your windows with window boxes
Next I found a simple garden seed packet wreath I did a few years back.   And one last one and probably my favorite is my recent Terra cotta pot painted with Rit dye
 thanks for popping over today. Now enjoy all the Garden inspiration below.
Pin it now and browse later.
Thank you so much for visiting with me today.
If you are new here, welcome! I am also very excited to share my new stencil line with you.

Debbiedoo's stencils and home goods on Amazon
Linen pillow cover available NOW on Amazon
HEREThank you for your visit today!
To view my stencil gallery projects you may check out my Debcreates.com page. 
I share all things, thrifty home decor, crafts and a recipe or two on occasion.
I also have an Etsy shop!

Sign up today and receive a few freebies. 12 months of seasonal printable art.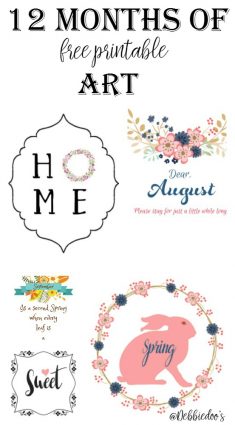 If you would like to commit to becoming a subscriber, I would love for you to join me.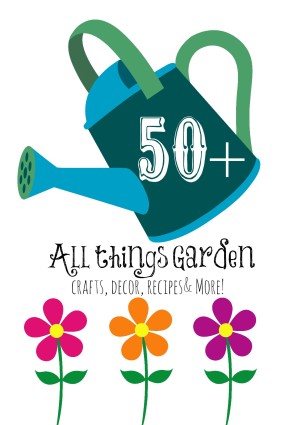 Hope you stick around and follow me:) Would love to see you back again.  Each month the All things Creative teams shares a new theme of the month from our very own archives of ideas.