I am not usually a copy cat! If something inspires me, I always, always make mention of that.  Typically, I come up with 99 percent of my own ideas. They may not always be original, like I think they may be, sometimes I honestly thought I was the brilliant one who came up with it first.  Today, while browsing through Home Goods I saw this very cute Thanksgiving sign.  The price was right, however, it was HUGE! I have no place at all to put this piece.  So, I thought to myself, I can make a printable and frame it.  There is always room for a picture frame somewhere.

To be honest with you, the more I shop around and browse at retail, I really think they are copying the bloggers HA!~ I swear this looks like a printable that someone out there could have made. I would like to give them credit, but I don't know who it is, or if it's even so.  I see a few things here and there that I know for certain I have seen on Pinterest before and the next thing you know, the stores are carrying them.  That's quite an accusation I know:)  When I share with you my printable you will see what I mean.  It's almost identical, and all I did was go in picmonkey and make it.
That's a wrap for today.  Here is my copy cat project printable.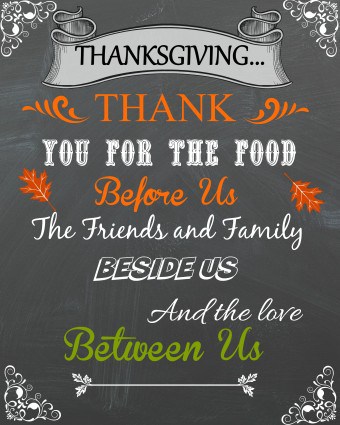 Print and Frame.  Print here:)
Thanks for stopping over today.
Pin it!
I found a frame tucked away in the closet that is just perfect!

And just in case you are new here.  Here are some fun things to browse through.
Thank you so much for visiting with me today.
I have some awesome special going on TODAY on Amazon:)
If you are new here, welcome! I am also very excited to share my new stencil line with you.
Thank you for your visit today!
I share all things, thrifty home decor, crafts and a recipe or two on occasion.
I have also created my own custom apron. "I work by the flour" logo on linen deep front pocket. My husband was the witty one with that slogan:)
Sold on Amazon Debbiedoo's custom apron
.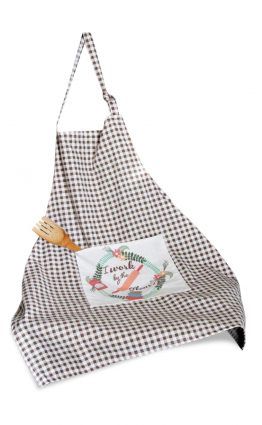 If you would like to commit to becoming a subscriber, I would love for you to join me.