Hey hey there everyone!
I have some diy projects coming up for you.
Today, I am sharing sprucing up the home office on a small budget.
Some of you may know if you follow me on facebook for the past 6 months or so, I have complained or talked about a frozen shoulder issue I have been having, a time or two, or three.
I still have it, but after a few weeks of PT and at home exercises it is improving,
slowly.
One of the main culprits of this frozen shoulder issue was my home office set up.
Basically, I have been working out of an armoire desk for four years.
NOT a good set up and believe me, it takes a toll on your neck and shoulder after while.
Enough ramblings, let me show you some budget friendly ideas for you to spruce up your home office.
We did invest in a new desk and I will be sharing that with you at a later time, once I get organized and cleaned up around here.
Because of that investment, I have to cut corners in other areas to save.  In other words I will not be going to buy all new stuff in here.
This is what happens to a faux leather chair when you are on it too many hours in day.
Embarrassing..but it is what it is!
First thing my husband said is WOW you need a new chair.
I said I LOVE my chair, it is comfy, I can fix this.
I am no stranger to reupholstering chairs.
It is so easy budget friendly.
I found the burlap at Walmart. 
Loved the print and thought it is perfect for an office setting.
Cut to size and give yourself around 3 inches or more of extra fabric on each side.
You can see a complete step by step on how I reupholstered our kitchen chairs last summer.
 It's like wrapping a gift in a sense. You start on one side folding over, staple, pull and work around to the other side.  If you have too much fabric just trim it up when done.
Better to have too much than too little.  You can't fix that and would have to cut to size all over again wasting fabric.
Just like new again!
You may have just spied the old chippy window.
I scored that at our local antique store for $10.00.
I found one last year and refinished that one into an old chippy chalkboard for the kitchen.
 I took a piece of cork and nailed it to the back.
You can find cork at your local hobby shop, or even Walmart sells it.
Now I have a memo board near my desk to tack notes, photos or whatever else need be.
BILLS too of course!
That's all for today.
Thanks for stopping by.
Hope you follow me around.
 You can check out my DIY gallery of ideas while you are here.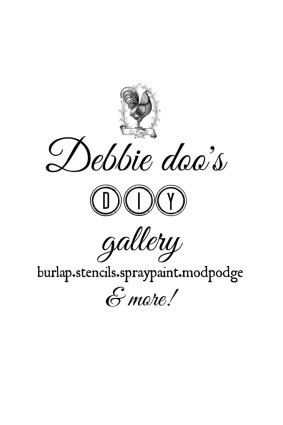 And if you like old windows, check out this gallery down below! Lots of neat ideas.