Hi there everyone.
Today, I am sharing an super easy diy Spring chalkboard art craft.
 How you all doing?
We are chugging along here. Lots going on this Spring and before you know it, the boys will be out of school soon.
My oldest is getting ready to go to Indianapolis this week with band.
 That boy gets to go to so many nice places and the experiences he is having with band are really life long!
So now onto my Spring art on a chalkboard.
A foam chalkboard none the less made by Elmer's.
Isn't my new Orchid so pretty.  I never had one before, but I could not resist.
 Even came in the pretty little blue ceramic pot
at Lowe's hardware for only $16.99.  I thought that was a good price.
So these are the little chalk foam boards I am speaking of.
Sorry for the darker picture. I was crafting at night.  Seems my creativity likes to spark then, don't ask me why, when I have all day.
These foam chalkboards come in a 3 pack in the school supply section at Walmart for a few bucks.
I had the foam chic
from last year's Spring art, as I just shared
my Butterfly dollar tree vase, you can see all the fun things to do with these little foam cut outs from the dollar tree.
The stencils I bought made by Plaid at Walmart. They are peel and stick.
All I did for the chickie was trace it with a chalk pen.
I bought that at Walmart near the crayon section, they come in a two pack and a variety of color choices.
Prettier shot of my new orchid!
(the little blue mason jar also came from Walmart)
 My new Spring art on chalkboard fit this 8 X 11 frame.
I did take regular chalk and season it, just chalked it up with the side of chalk and wiped it off.
 Wanted the real chalkboard effect.
You have seen me frame other diy art work in, I believe my last one 
was my stenciled rooster and coffee bean art.
That's it, does not get any easier than this!
Thanks for stopping by today.
XO
You may also enjoy taking a peek at our Spring in the Kitchen!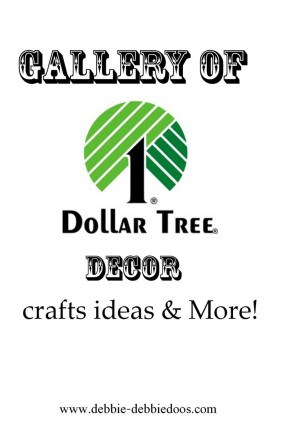 Thank you so much for visiting with me today.
If you are new here, welcome! I am also very excited to share my new stencil line with you.

[envira-gallery id="32693″]
Thank you for your visit today!
To view my stencil gallery projects you may check out my Debcreates.com page.
I share all things, thrifty home decor, crafts and a recipe or two on occasion.
Sign up today and receive a few freebies. 12 months of seasonal printable art.
I have also created my own custom apron. "I work by the flour" logo on linen deep front pocket. My husband was the witty one with that slogan:)
Sold on Amazon Debbiedoo's custom apron
.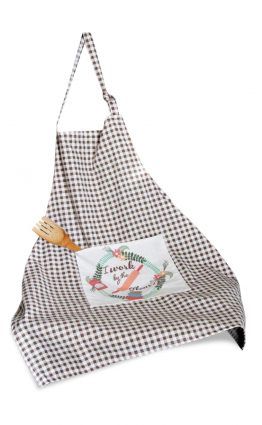 If you would like to commit to becoming a subscriber, I would love for you to join me.