Perhaps you are asking yourself, What is a Spanish Retablo?
I had no clue myself until one vacation year we went to Arizona, visited a Spanish mission, and from that day forward  both Mike and I have been  very inspired by the Spanish culture, arts and history.
Here is a little brief history on a retablo:
Retablos, better known as 'laminas' in Mexico, are  oil paintings on tin, wood or copper which were used in home altars to venerate the almost infinite number of Catholic saints. The literal translation for 'retablo' is 'behind the altar.'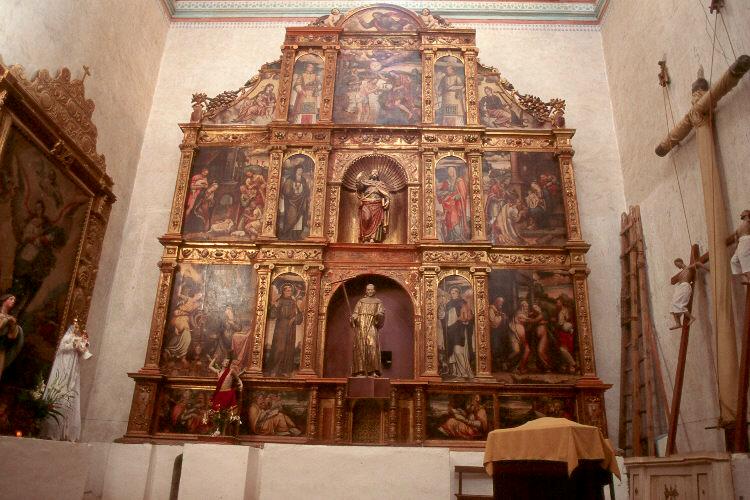 These are just a few examples of these beautiful pieces.
Mike happened to find a beautiful one on Ebay for our home, all hand carved and such detail.
We have had this piece for 8 years now, we love it, and to say it is a WOW conversation piece is an understatement, when people see it, they are very curious.
Most people have never seen one.
Let me share our retablo.
Enjoy!
Found an old chippy tin shelf to go under the Retablo
Lighting was purchased at different times. First light from Miami, Fl, and the second light, at a

local thrift shop here

in the Carolinas's