Yippee!
I am so THRILLED to be here
today!
Sharing my Southern Comfort home tour.
Debbie was one of the first blogs that I found
when I started blogging.
I still have fond memories of her "Newbie
Party!"
THANK YOU Debbie for having
me here today!
My name is Melissa.
And, I share my home and projects over at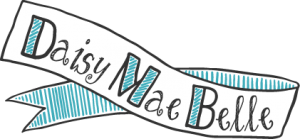 I'm so excited to have you into my home…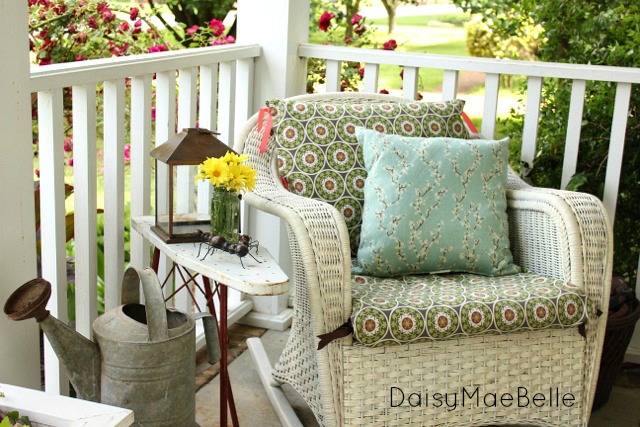 I wish you were here for real.
We could sit here on my front porch with a glass
of sweet tea,
(our favorite drink here in the South
:))
and get to know one another better.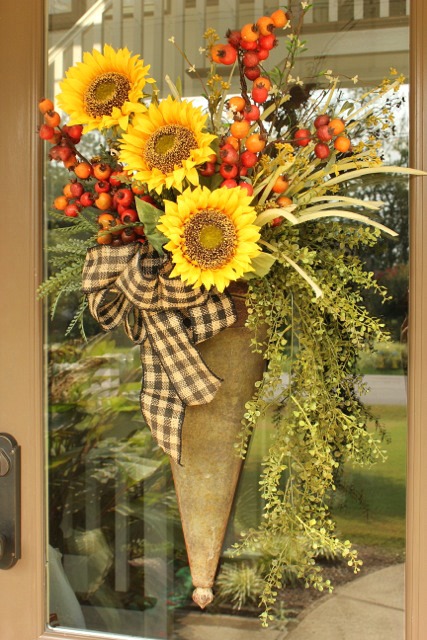 I'd show you the new door arrangement I just made
for the fall.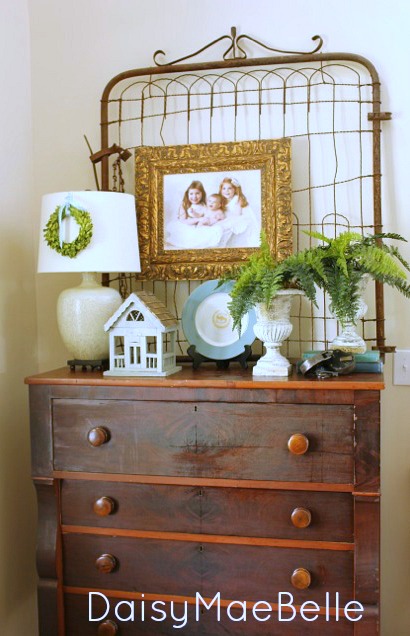 Then, I'd invite you inside and tell you about
my 3 girls;
Daisy, Anna Belle and Lila Mae.
(They can never leave the South :))
I'd show you my dining room
and tell you about my table.
This is the very table that my husband grew up
eating all of his meals at.
It was also the first thing I painted with chalk
paint,
and I've learned a lot since painting this…
…so,now I want to repaint it!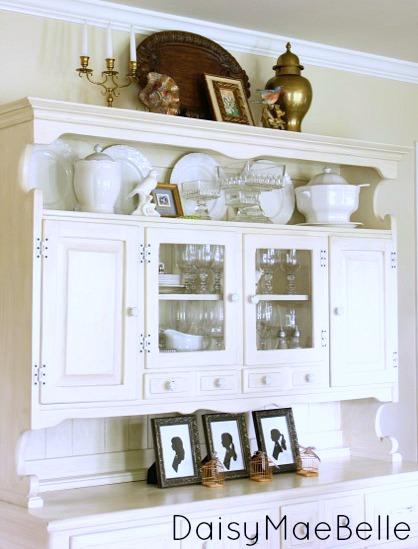 I'd show you the hutch I got at a yard sale for
$75!
I've painted it a couple of times in the past 12
years.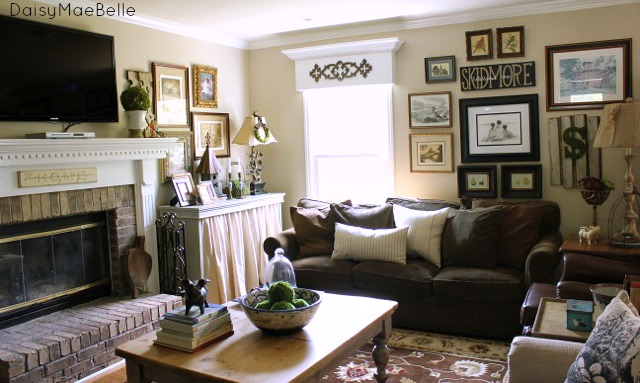 I'd show you my family room.
Where every wall is a gallery wall.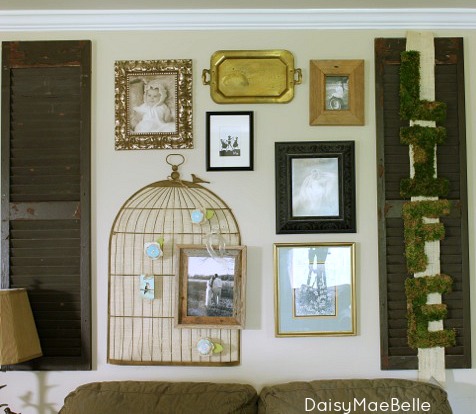 Not because they are all the rage,
but because I love to hang pictures!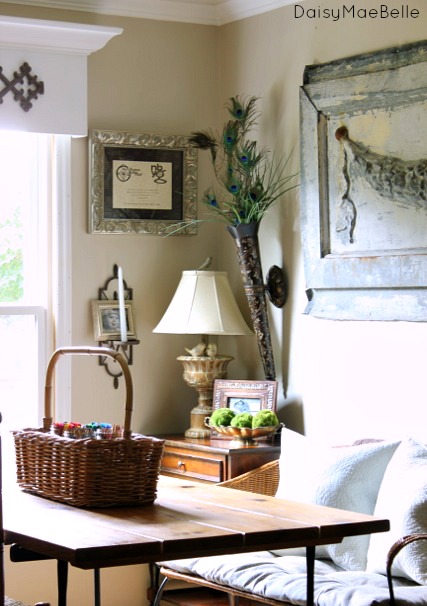 I'd show you the table we just added to our
family room.
Because, we were always needing a place for
homework and school projects,
and I was tired of them taking over the kitchen
table!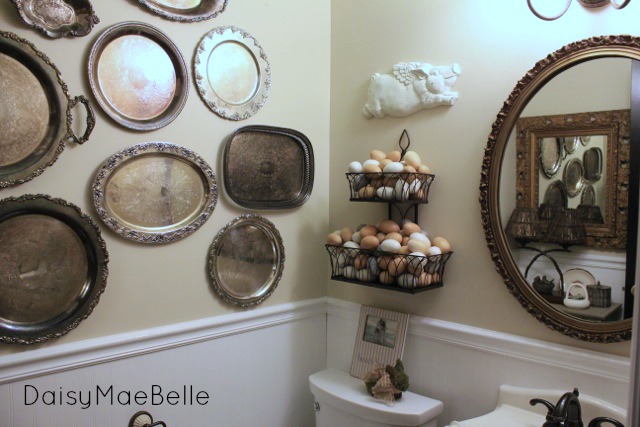 I'd show you my half bath downstairs.
I had scads of silver platters that I had
received for wedding gifts 17 years ago,
and I finally found the perfect use for them!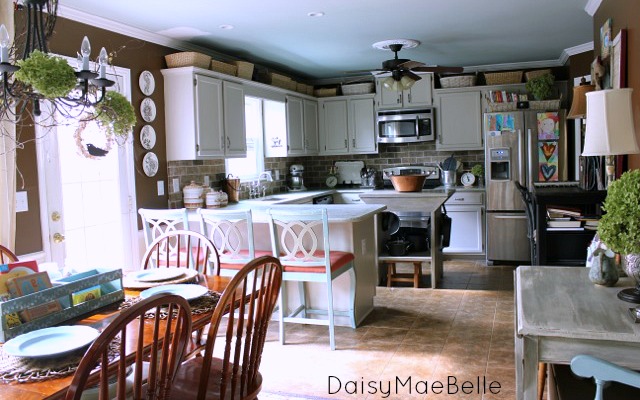 I'd show you my kitchen and tell you how I
recently got new countertops
and a brick backsplash.
And, how I am planning on painting this room
soon.
But, we'd keep walking to the back corner,
because as much as I enjoy my kitchen,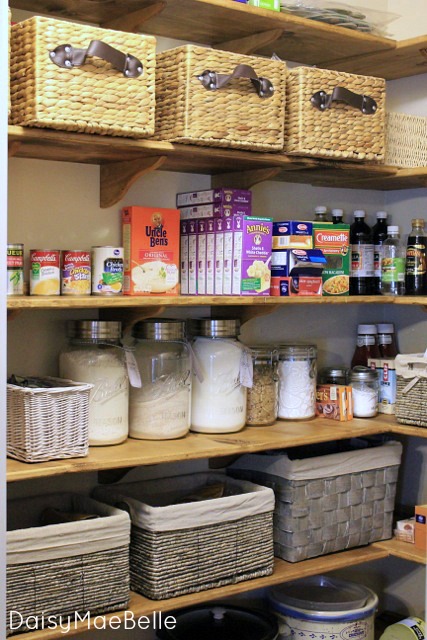 My new favorite part of my kitchen is my
pantry.
My sweet dad just spent the weekend helping me
install new shelves!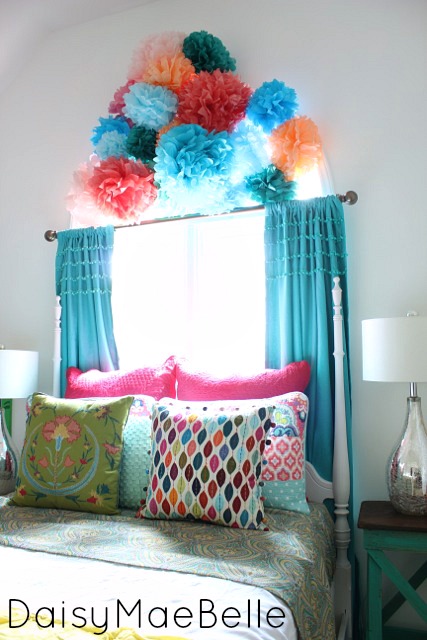 I'd show you Anna Belle's room…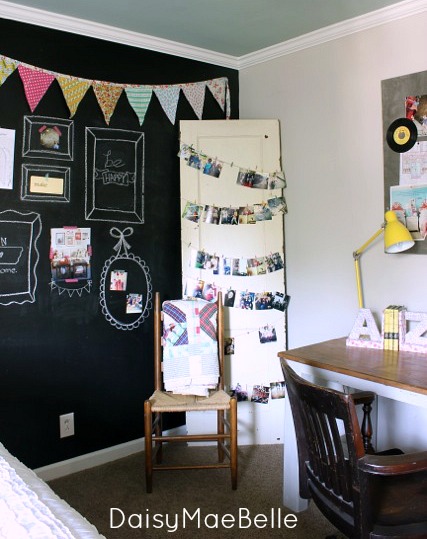 And, Daisy's room.
Which have both recently gotten makeovers.
And, let you know that I am working on Lila Mae's
room…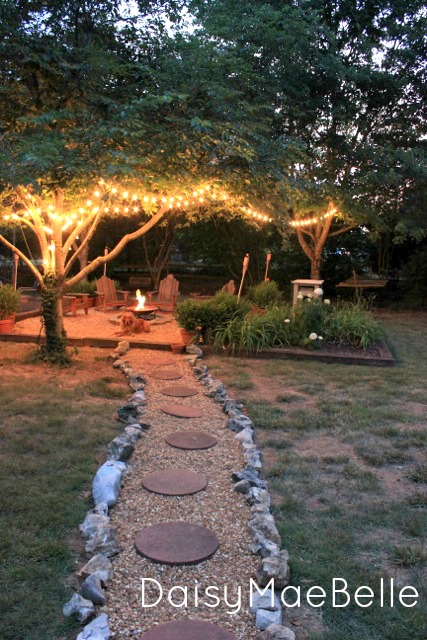 I'd hope you would stay long enough that we could
enjoy some s'mores here in my backyard…
…because, I'd love to hear all about your
family and your home!
Life to the full!
Melissa
Hop on over and say Hello to Melissa, you will LOVE her blog!