I am giddy with delight to have Melanie, from Sweet Melanie over at my place today.
I shared Melanie's shabby chic style home tour back when she first started blogging.
However, I was really excited to share her Shabby Chic Christmas home tour with you now.
This gal is a true diy'er and there have been some changes since.
ENJOY, and welcome Melanie.
Now I can just crawl right into bed and get very cozy here!
Thank you Melanie for having us over.
Oh and I just Love Melanie's tree too!
Makes me want to go shabbylicious this year.Thank you so much for visiting with me today.
If you are new here, welcome! I am also very excited to share my new stencil line with you.
Thank you for your visit today!
I share all things, thrifty home decor, crafts and a recipe or two on occasion.
Sign up today and receive a few freebies. 12 months of seasonal printable art.
I have also created my own custom apron. "I work by the flour" logo on linen deep front pocket. My husband was the witty one with that slogan:)
Sold on Amazon Debbiedoo's custom apron
.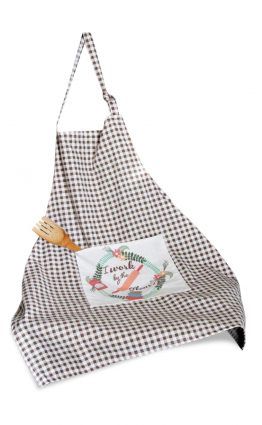 If you would like to commit to becoming a subscriber, I would love for you to join me.