Hi everyone!
Anne here from White Lace cottage sharing a Shabby chic angel wing ornament with German glass glitter.
I am starting to think about Christmas,and the idea of Shabby Chic Angel wing ornaments came to my head,Okay I know we are just barely getting into to fall season.
The reason why I am getting a head start is because last year I had so many ideas,but I waited too long and never had a chance to get things done that I wanted too.
This is a very easy and simple craft idea.
If you know me then you know I love Angel wings.
Here is what you need to make these lovely wings.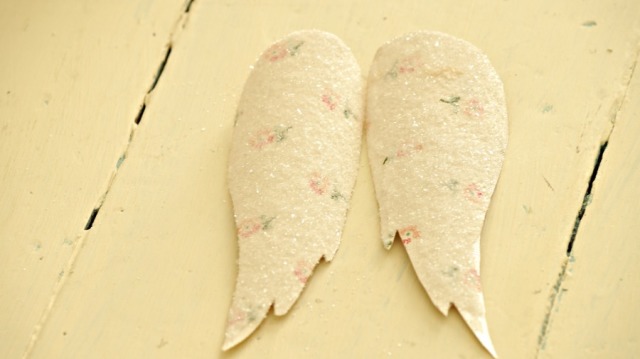 Wallpaper,vintage if you can find it but it does not have to be vintage.
You can find cheap rolls of wallpaper at thrift shops.
Glitter or German glass glitter if you can because I really think it is the best.
Paste,or glue,scissors and a pencil.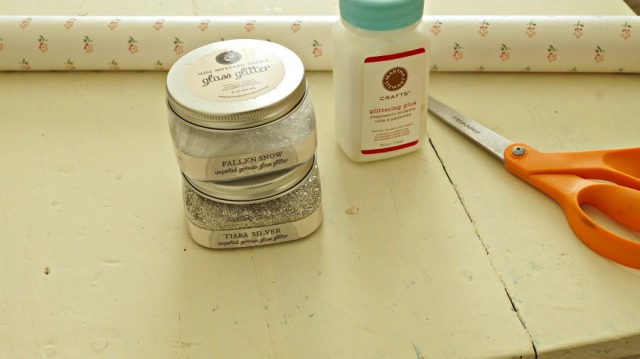 First design your set of Angel wings and decide how big you want these to be.
I just drew mine free hand but if you are not comfortable with this you can search on the internet for photos of Angel wings make a template and trace this on your wall paper.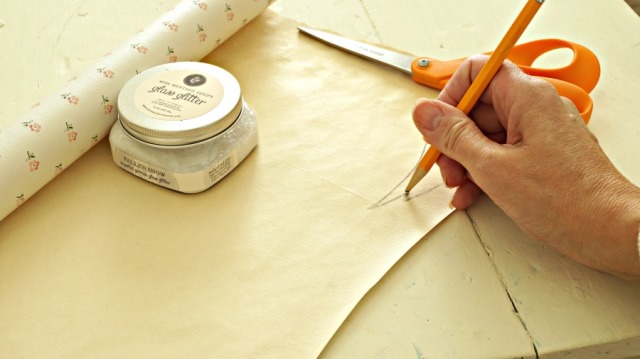 After I drew this wing I cut it out then turned it over and used it as a template,traced it on the wall paper and cut out that wing.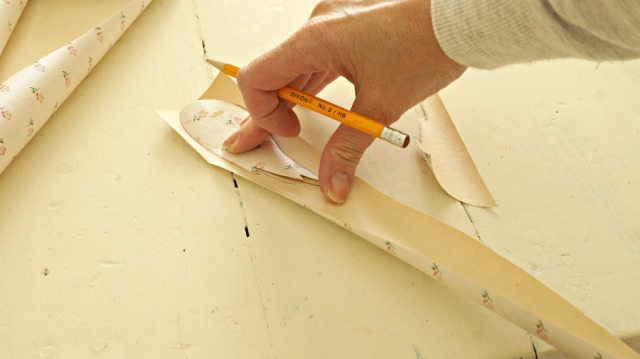 After you trace this one cut it out,you will then have two wings.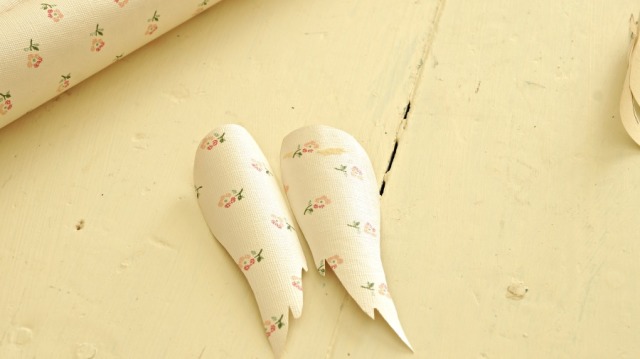 Then take your paste and add it to one wing,sprinkle the German glass glitter on the wing,shake off the excess.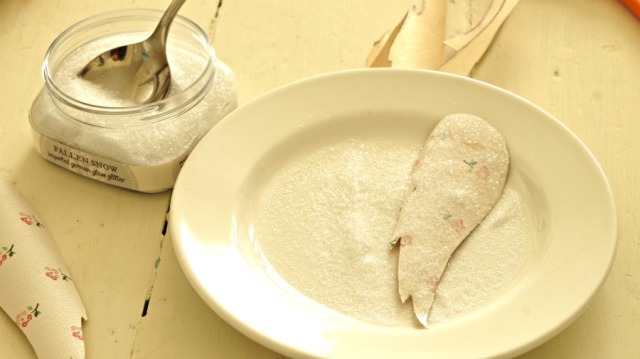 Do this for each wing.
After it is dry you can take a pin and poke a small hole at the top of each wing.
Then string invisible wire or thread through each wing.
Okay I did not share this part because I need to run out to the store and purchase some wire, that's what I want to use to hang these on our tree.
Have you ever started a project thinking you have everything you need and then in the middle have a duh moment?
That's what happened.
Anyway you get the idea,this is very simple as most of my craft projects are.
I love fast,easy,cheap and simple!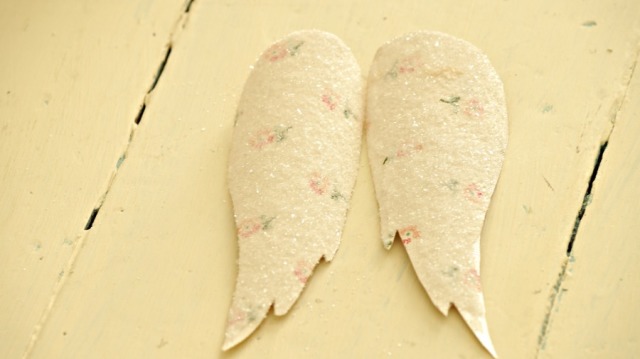 And you can see why I used wall paper,because it gives these wings some dimension instead of looking flat.
Yes I think I will have a shabby tree this year with a little touch of pink.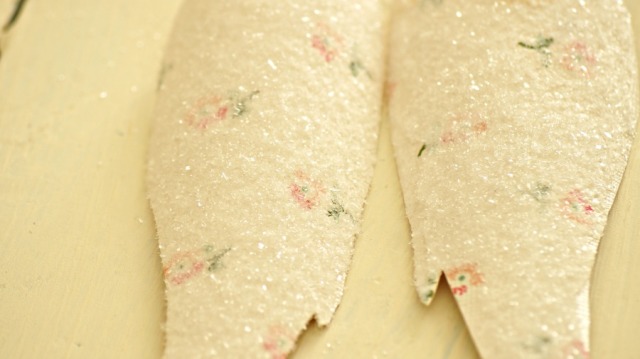 This German glass glitter really sparkles and will really shine on my tree.
These are separate wings,so I have hang things on branches next to each other or I can just add these randomly.
Either way I think this will look charming on our tree!
Are you starting to think about Christmas ideas?