Good afternoon everyone!~
You know I love me some jar crafting.
I do believe if not for me alone
I am saving the earth one jar at time.
I put a little twist on my usual
paint a jar,
Spray paint a jar, or whatever else I have shared here in the past.
I am starting to lose track
YOU?
typical sauce jar
Twine
and some craft paint for color.
Twine is a real pain in the butt to wrap around a jar and keep it tight..even with gluing along the way.
any tips would be great on this.
You do realize I like to accessorize my crafts as much as I like to accessorize myself:)
I just love a little something something, even if it does not make sense.
This really makes for a cute little vase and centerpiece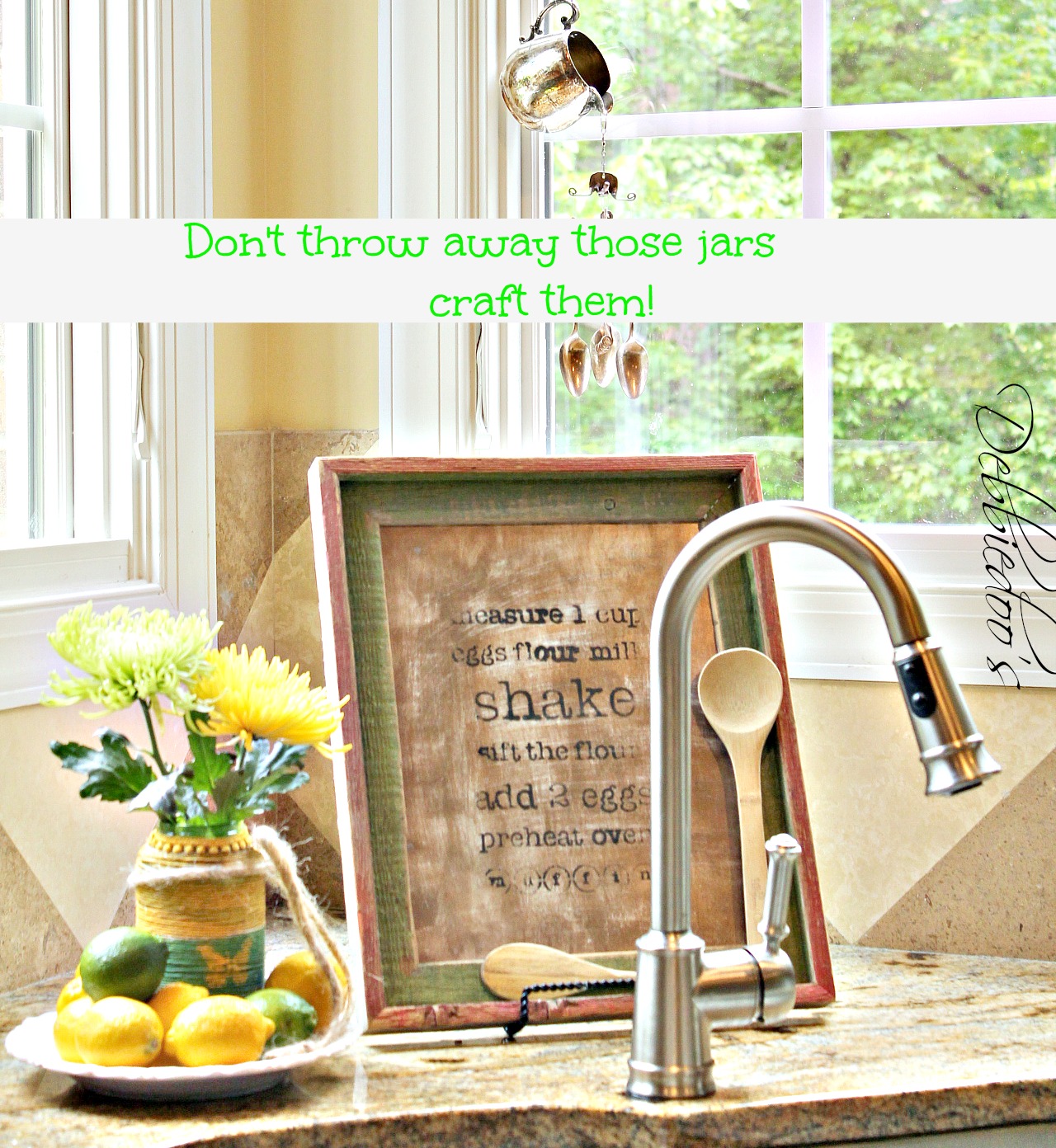 So that's that!
Save the earth one jar at time, and craft it.