Hi there everyone!
Today, I am sharing Painting on glass with Elmer's glue and Rit dye.
Hope you are all doing well, and surviving this LONG, cold drawn out Winter.
Yes, even in SC, it is bad this year.
Today, I decided it was time to be the mad Scientist again in the kitchen.
If I am not cooking I am crafting.
I tried my hand at Elmer's glue and rit dye.
I thought, hmmm..I have been using mod podge and rit dye in combination,
and only once threw Elmers glue in the mix of it, because it had sparkle. You can check out that Van Gogh copy cat here. I have never really experimented with Elmer's glue and Rit dye, like I have with my other Mod podge and Rit dye vases.
The secret is the glue!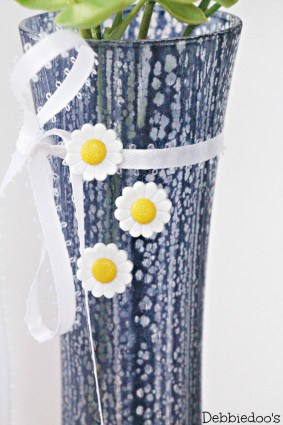 Instead of using traditional straight up Elmer's glue
I went a different route and tried the rubber cement glue.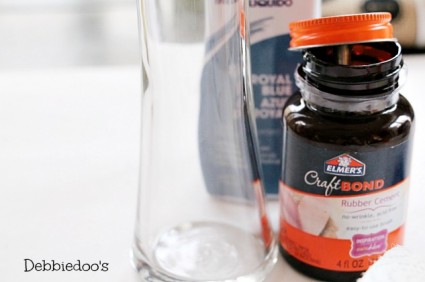 Warning, glue is strong!
What was neat about it, is it comes with the brush inside.
I only experimented on a tiny flower bud vase to start.
I painted the little flower bud vase with only one coat of the rubber cement glue.

Let dry for about 10 minutes
And then painted on my Royal blue color Rit dye.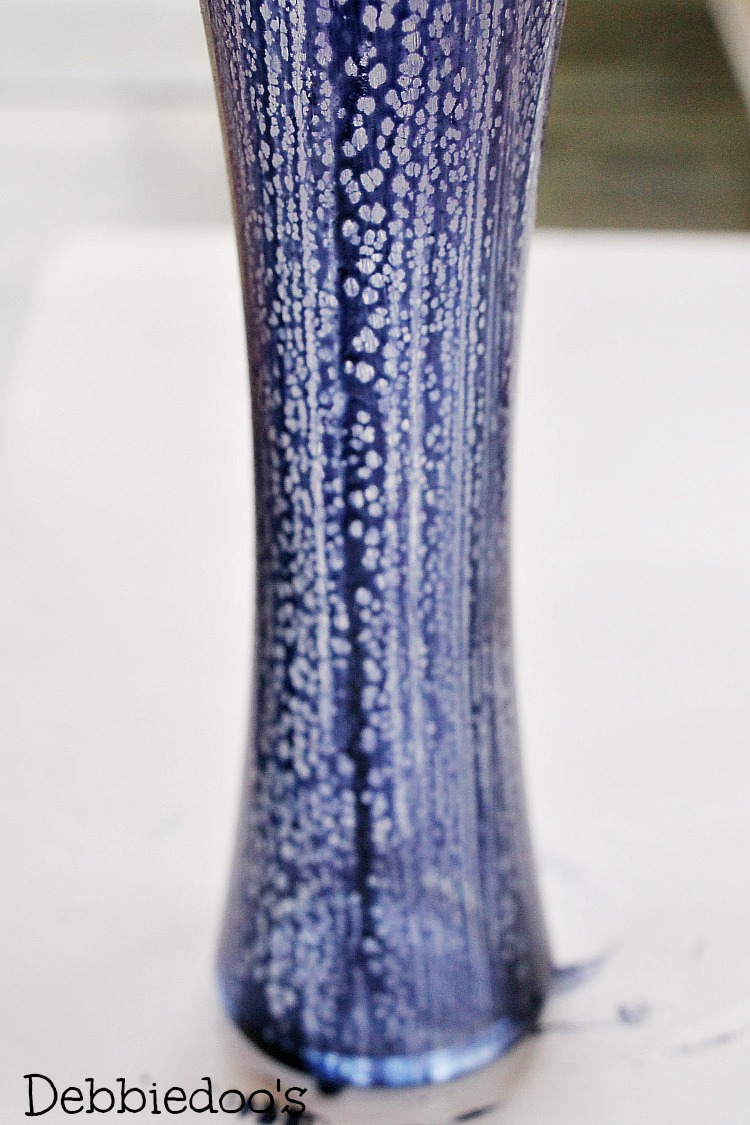 Only one coat as well.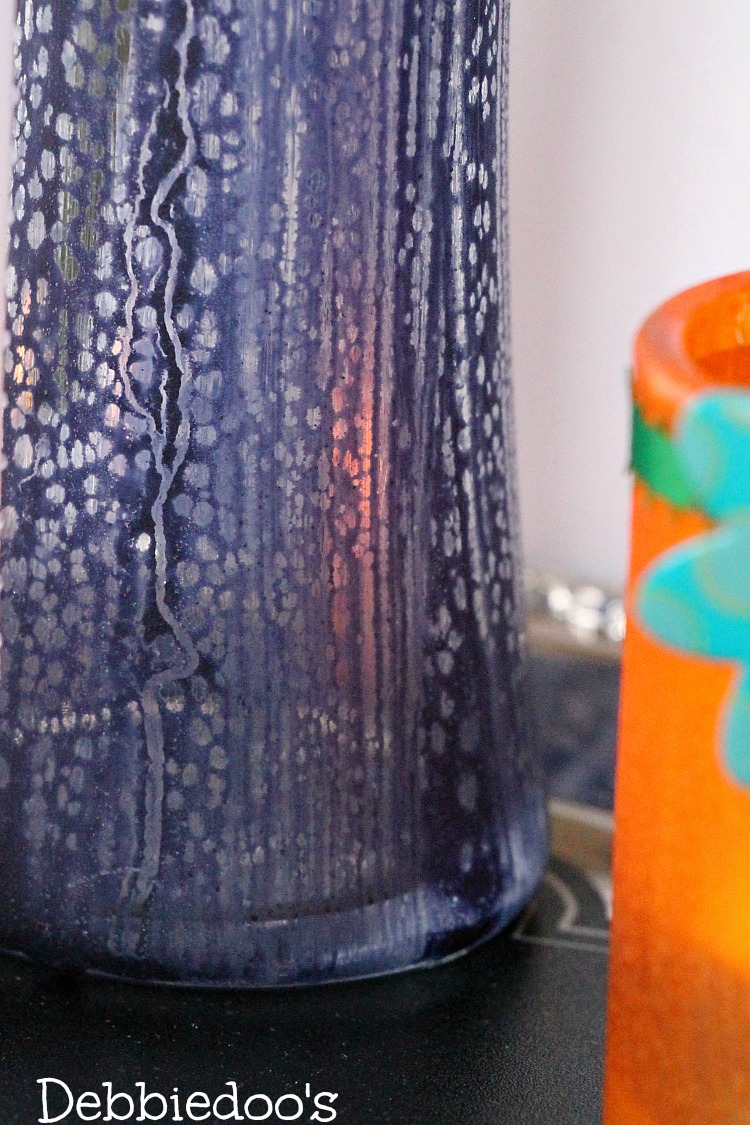 It took on a life of it's one, with crackles and bubbles all over!
That's about all I can show you for now.
I have some more projects in the works!
It is pretty darn cool though right?
oh and those are buttons I embellished on the vase as well and simple ribbon.
Cute for Spring, that is when it arrives.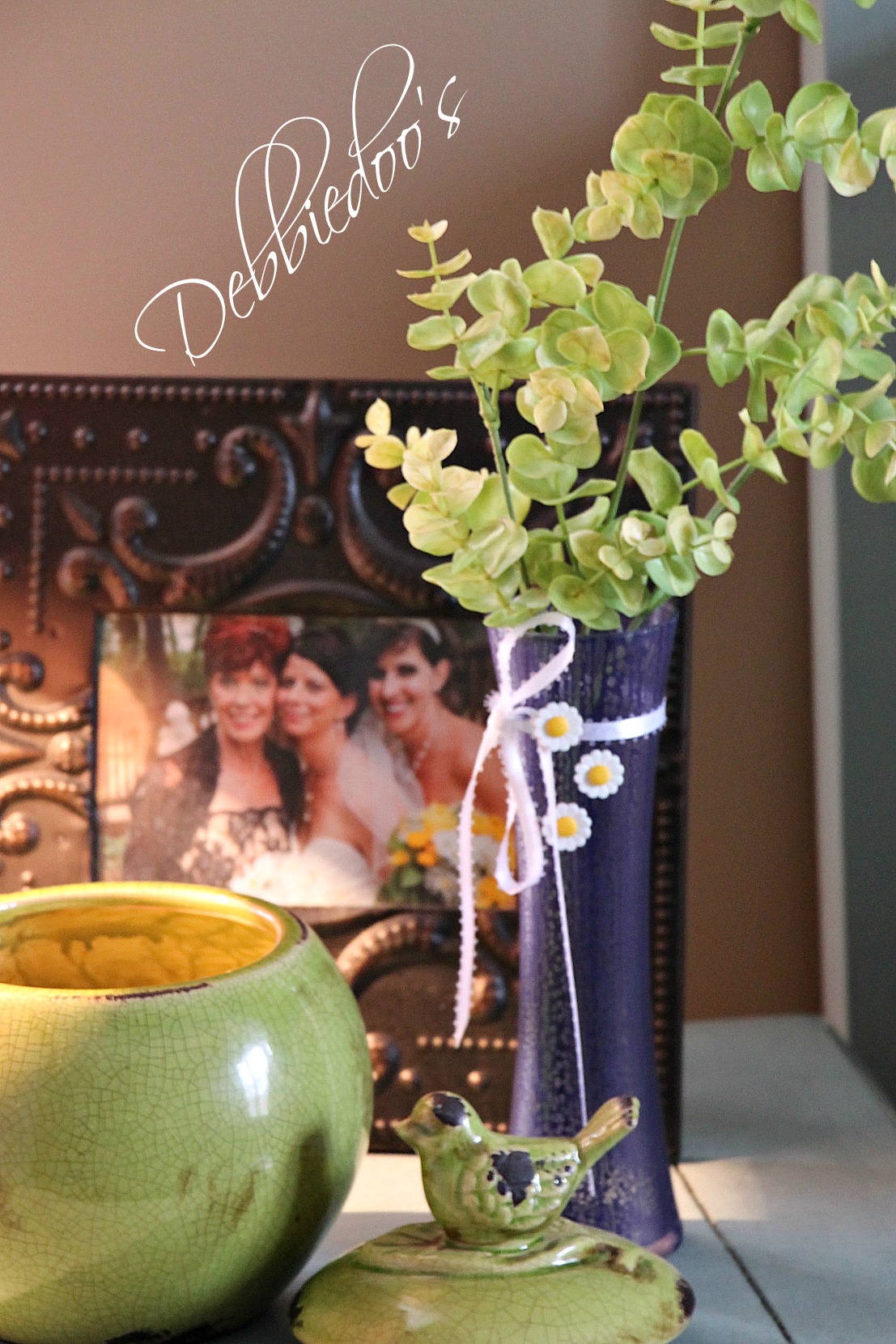 Follow me around if you like.
This is actually two posts in a day!
I was pretty excited to share this, I love it so much, and it was soooo easy!
You never know what I am up to next!
Here's the step by step easy instructions:
SUPPLIES:
Vase or glass object of choice
Elmer's rubber cement glue
Rit dye liquid form color of your choice
First:
Paint the vase with the Elmer's glue, you can use the brush it comes with or paint brush of your own.
Up and down strokes.
Let dry for 10 minutes.
Put Rit dye in a bowl or pour in the cap.
Dip paint brush in and paint it on using down strokes, One coat.
Let dry.
The end:)