Good day all! Today I am going to share with you how to paint natural wood with Rit dye. This said here project was the culprit of my Facebook drama. Well it was the start of the drama. The painting part was kosher.  All hell broke lose during the stenciling process.  OMG, it's backwards. backwards.backwards. do you know it's backwards. GRRRRRRRRRRRR…I now despise the word backwards. Now I can look back and totally crack up at this. For real, can you believe it? A little simple craft wreaking havoc on Facebook HA!!~ Well let's check out the process shall we? It really is simple, fast and fun. And it's not backwards:)
I am leaving you a short video tutorial at the end.  I am starting to learn how to edit my videos down from facebook. That way you don't have to sit and watch 30 minutes of yip yapping. We will get right to it.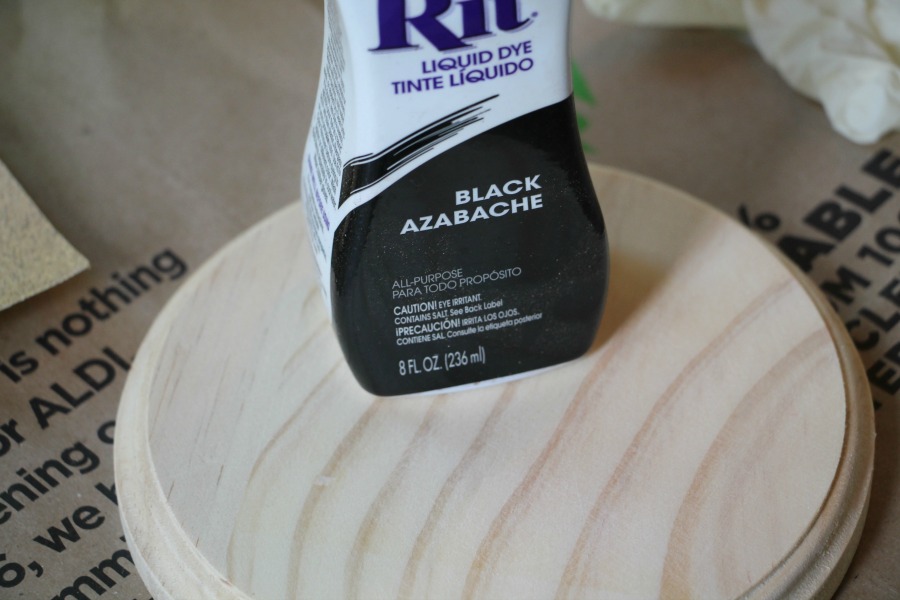 I mention I like the liquid Rit better than the tablets.
As you can see here, this is a simple round wood plaque I found at Walmart for a few bucks.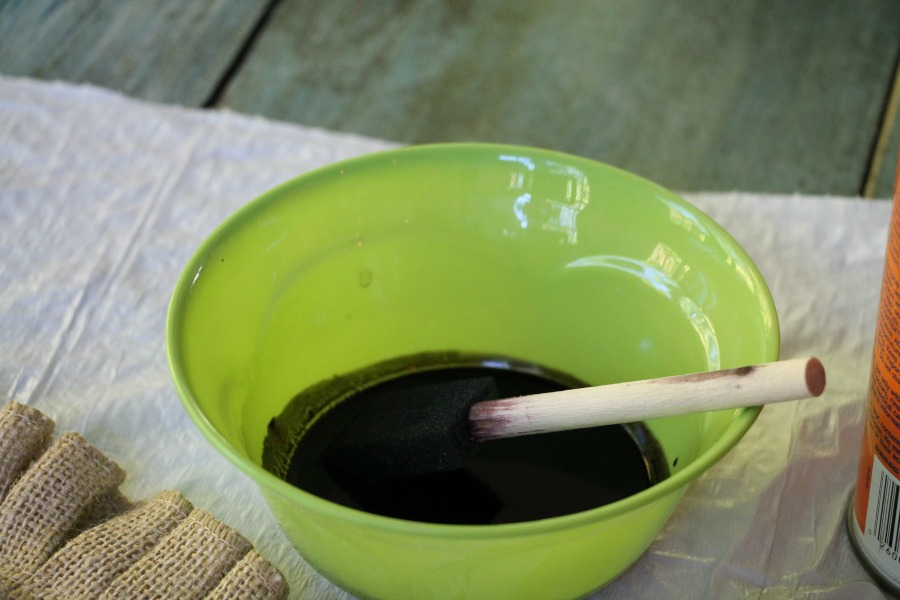 The black Rit is pretty darn black so only one coat did the job on this plaque. You can make it as dark as you would like though.
The dye soaks right in and dries quickly.
Please though for the LOVE of God, make sure you have a plastic bag down, and wear rubber gloves. And do not accidentally knock over the bottle or the bowl.  Did I scare you off now? Hope not, just proceed with caution.  It really is simple.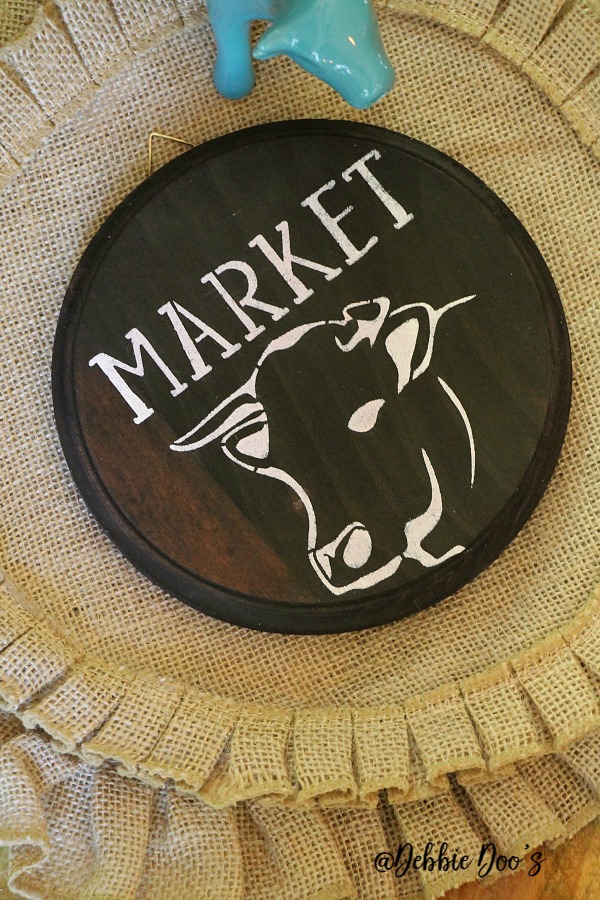 After the wood plaque dried in no time at all ( less than an hour). I stenciled my market cow stencil. Just a small portion of it as you can see. I love how I can mix and match the stencils, or just use certain parts of them. Like I did here with my DIY lazy Susan.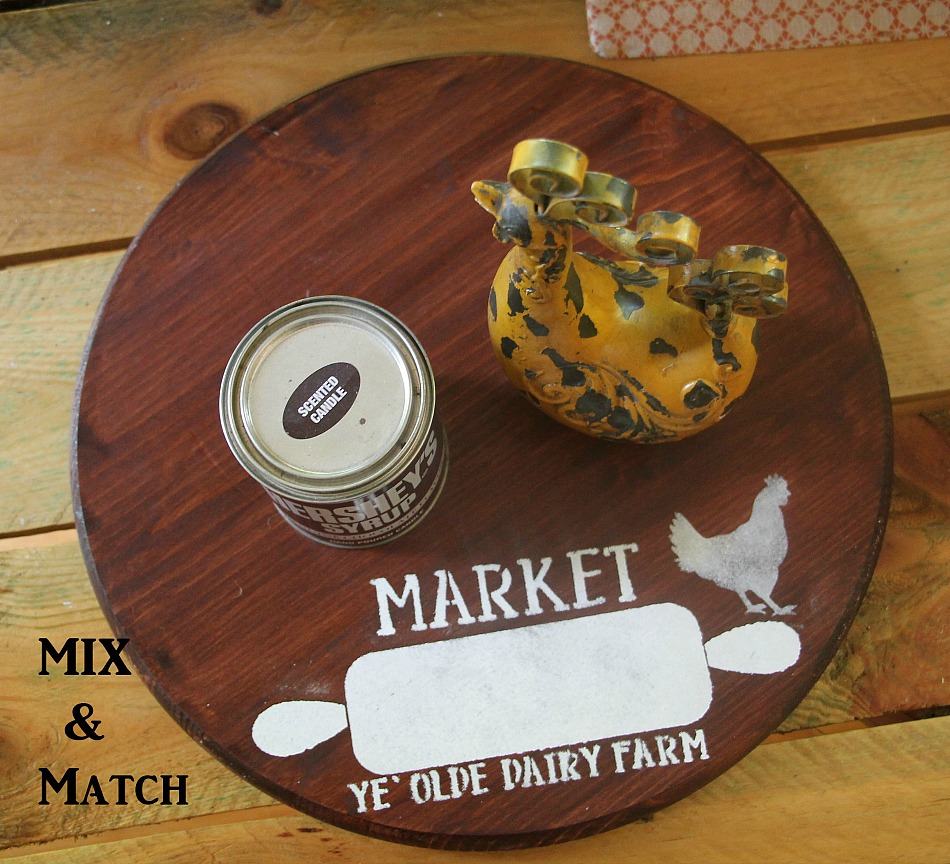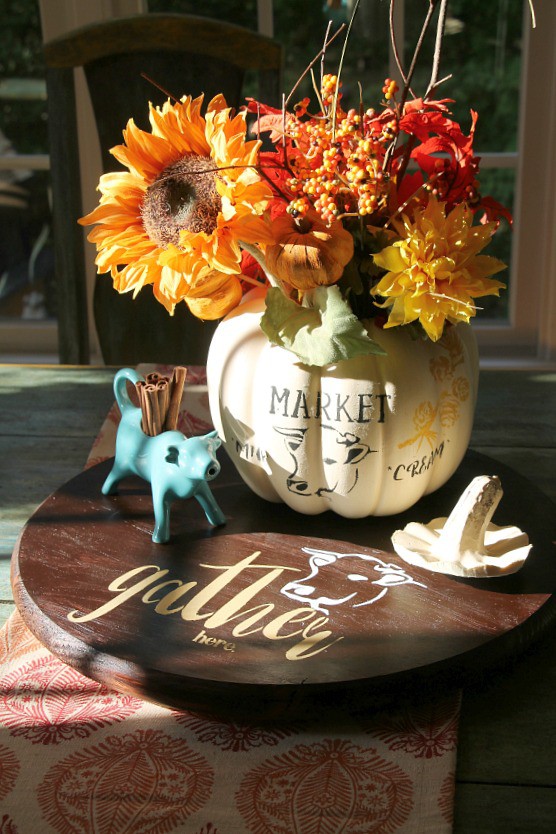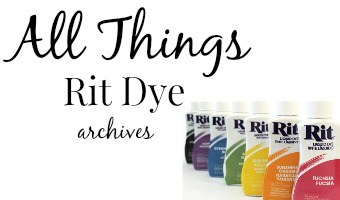 Affiliate links for supplies:
Market cow Stencil
Natural wood plaques
Latex gloves
Sponge brushes
Rit dye
It sure is cute!
Enjoy.
Thank you so much for visiting with me today.
If you are new here, I am also very excited to share my new stencil line with you.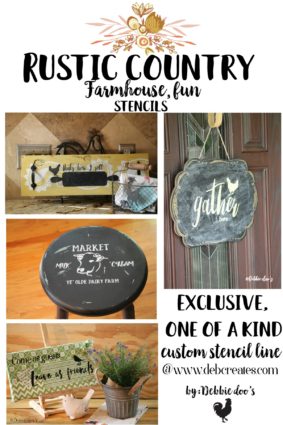 Thank you for your visit today!
I share all things, thrifty home decor, crafts and a recipe or two on occasion.
If you would like to commit to becoming a subscriber, I would love for you to join me.