Hi there everyone!
I just want to wish you all a happy, and safe Memorial day weekend.
I was busy yesterday planting our garden baskets, and some pots.  Thought I would share  a glimpse.
Not much of a gardener here so I do the best I can.
If you missed my recent outdoor garden post you will get some tips and tricks I have learned along the way.
You will also notice I mostly do shrubs and vines.
This year I tried some different container gardening but we shall see how that works out for me.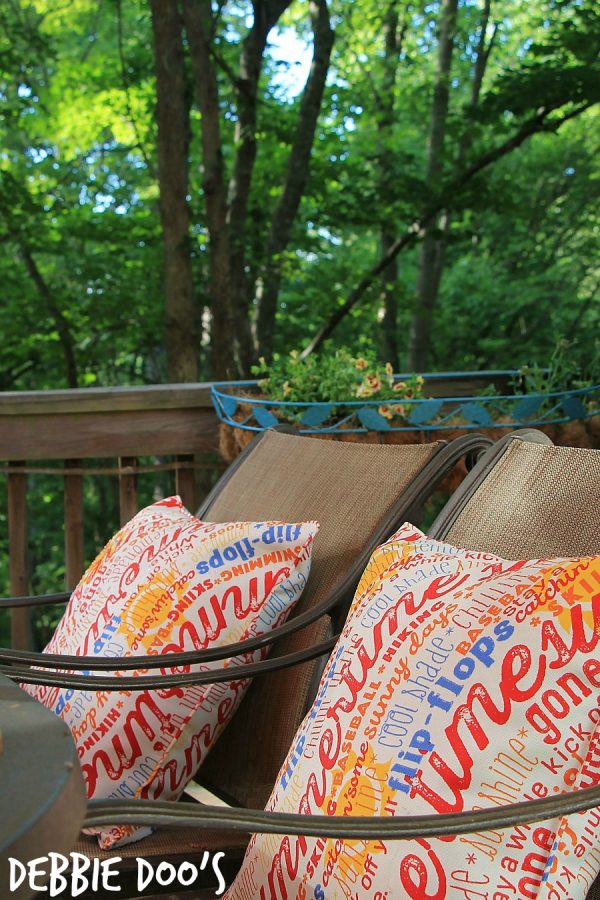 You may love these pillows, they are from Walmart at only 9.99 each.  
They are super fun looking!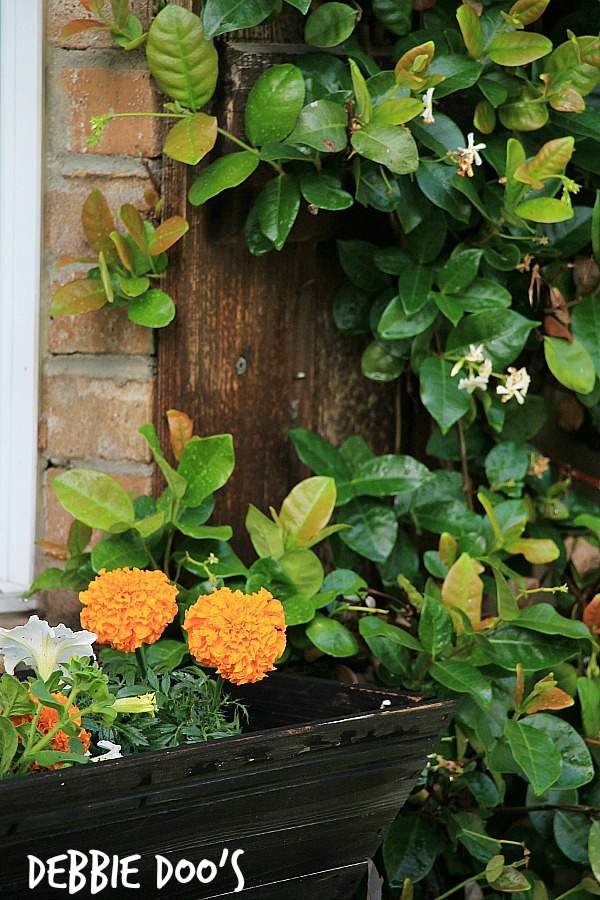 I finally planted our outdoor window boxes.
Hopefully these African mums like it there.  I added some white petunias as well.  These take some harsh sun in front of the house.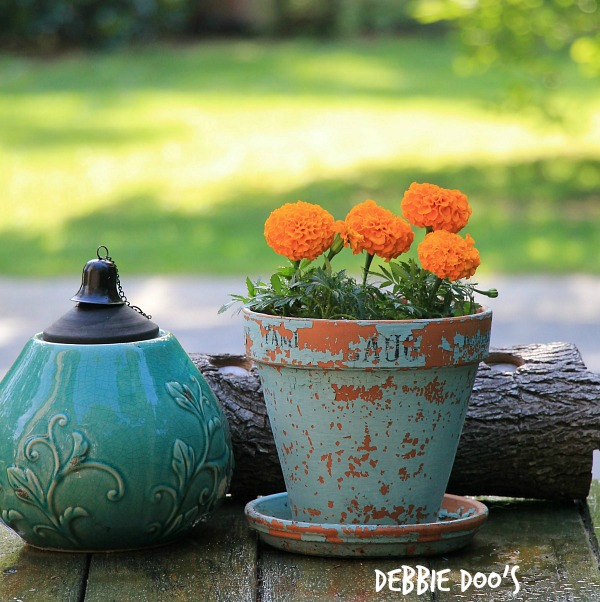 Not sure what happened to one of my chalk painted pots.  
This has never happened, but with that being said, I LOVE the look.
Tucked behind there is our diy log candle centerpiece.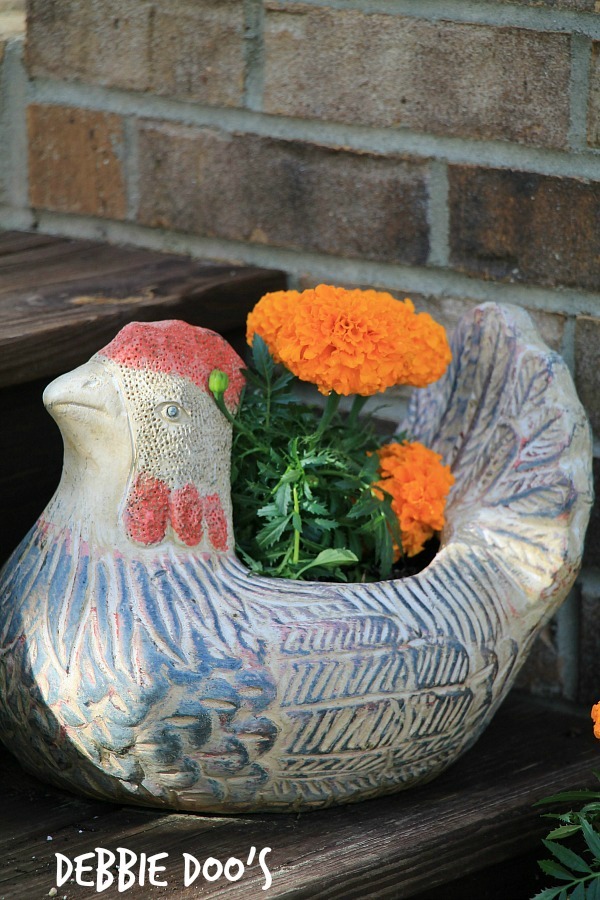 Little folky rooster.  I found this planter at Rite aid a few years ago.  Of all places the drug store.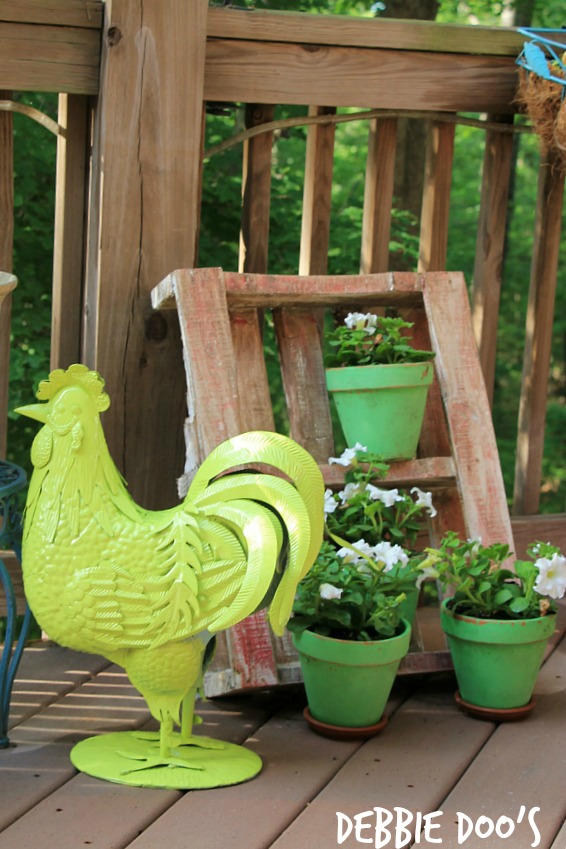 This roo got a quick makeover with rustoleum spray paint,
the color is called key lime.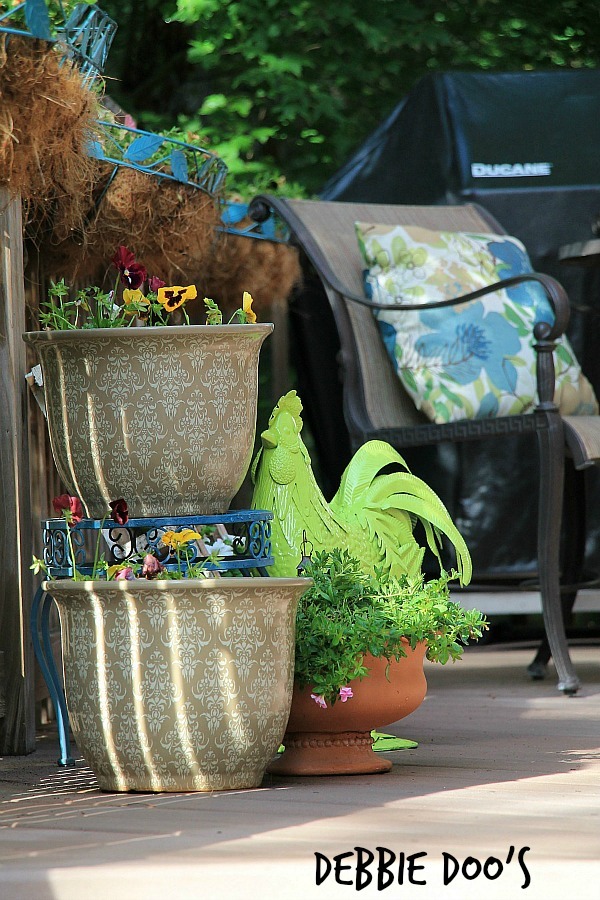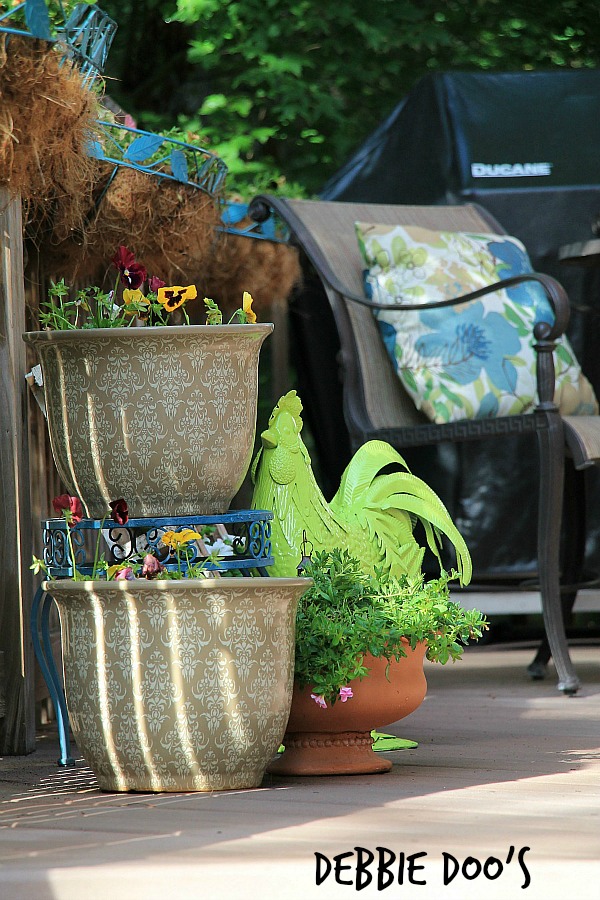 These little  Annie Sloan Antibes green terra cotta pots are holding up great.  
This is where my free pallet wound up.  Sad to see it leave the kitchen, but it seems pretty happy out here for now.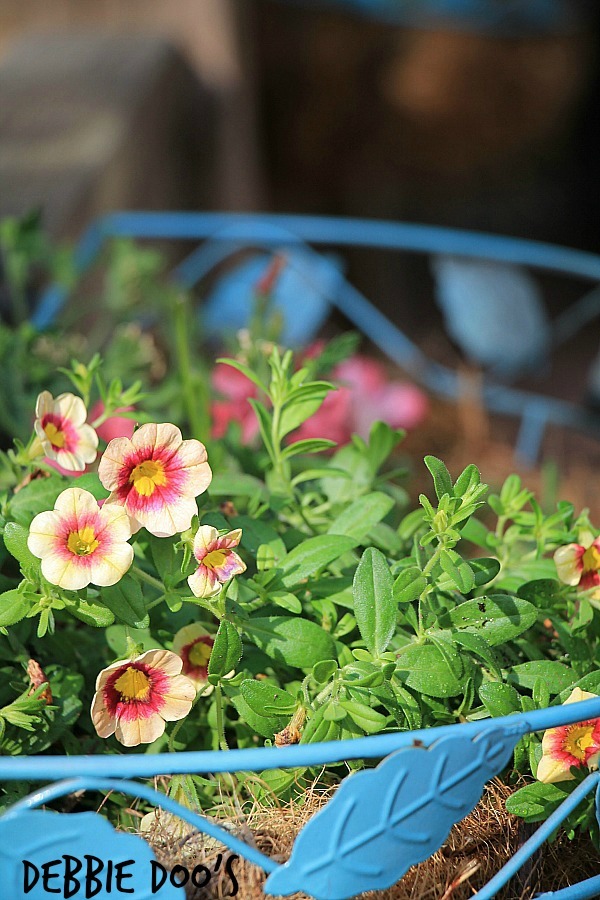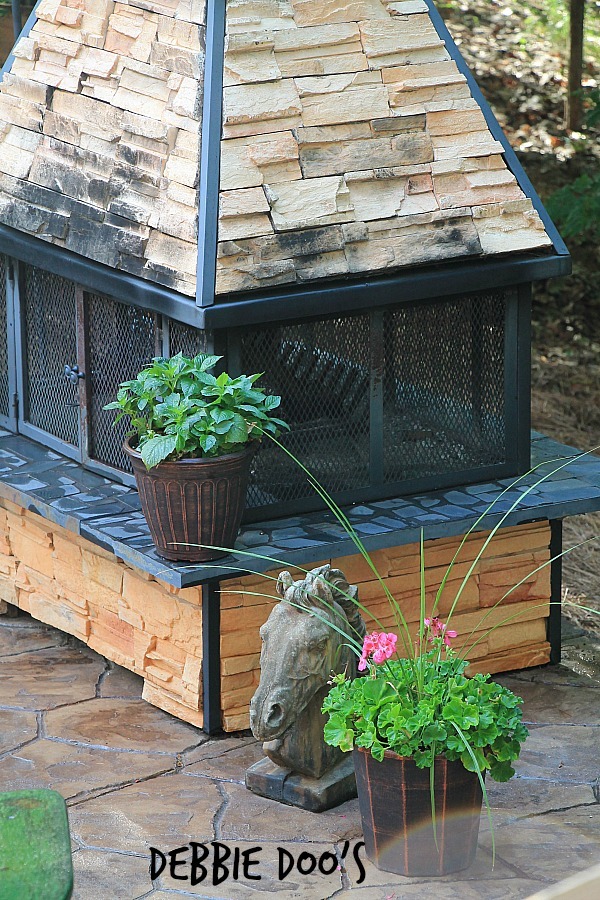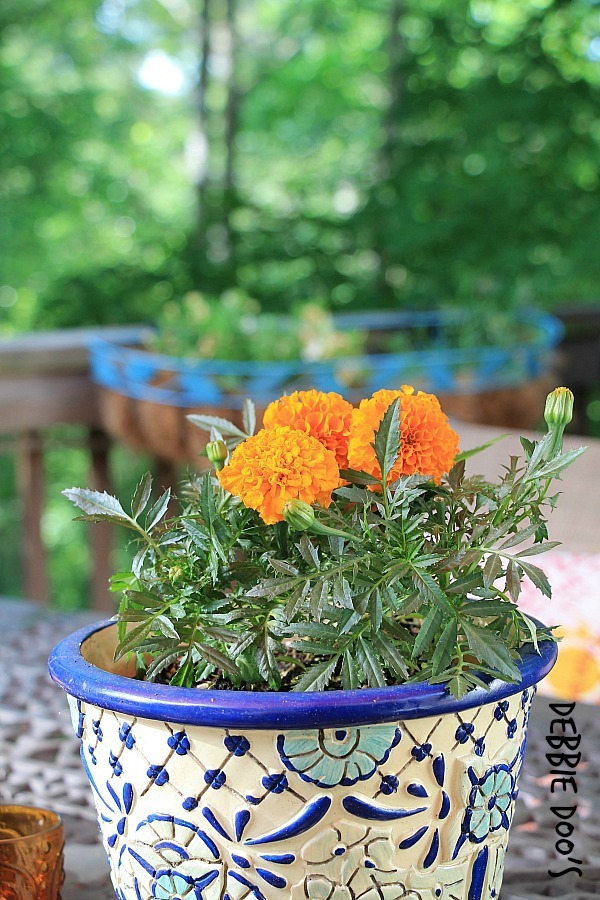 That's a peek for now.  
When everything starts thriving (hopefully) I will give you the full outdoor deck tour,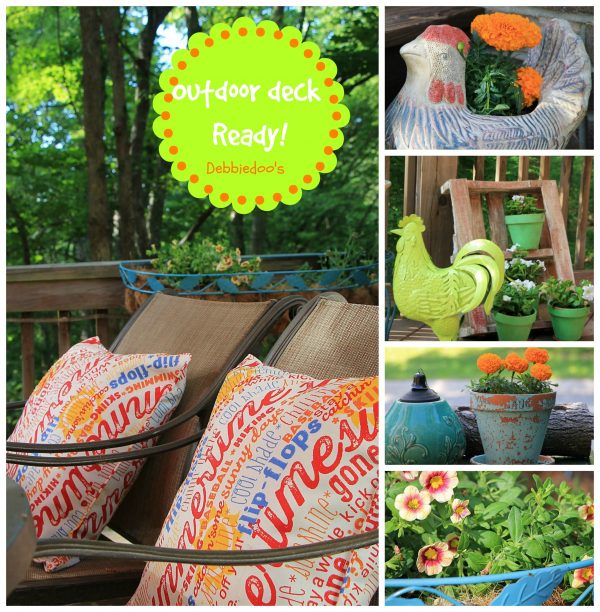 Have a wonderful weekend!
XO
Thanks for stopping over today. I always appreciate your kind visits.
Thank you so much for visiting with me today.
If you are new here, welcome! I am also very excited to share my new stencil line with you.

Thank you for your visit today!
To view my stencil gallery projects you may check out my Debcreates.com page. 
I share all things, thrifty home decor, crafts and a recipe or two on occasion.
I also have an Etsy shop!

Sign up today and receive a few freebies. 12 months of seasonal printable art.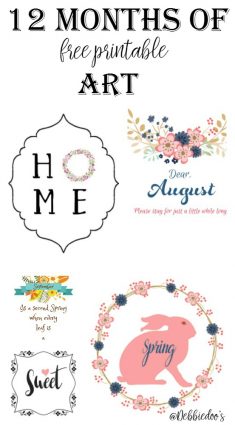 If you would like to commit to becoming a subscriber, I would love for you to join me.