Just a few short weeks before our son will be off to College. Are you tired of me mentioning that yet? I'm actually excited to see and hear his enthusiasm and his spirit light up for the next journey in life. Makes me smile and delighted that we have raised such a fine young man ready for his new independence. I have said that as well, repeatedly:)
I do believe God has a funny way to prepare Mother's for this day though. He has been a real pip this summer. Full of independence and on the go go go. Hardly ever home anymore, and who needs to check in with Mom? Not Alex! Ok enough about that.
Today, I am sharing an outdated Memo board re-purposed for his College dorm.
The thrifty team of gals I work with every month also have some fabulous ideas. I had to sit out last month because we were on vacation. We have since added a few new gals to the thrifty team.
My previous thrifty makeovers
I bought this memo board years ago at a Goodwill store in South Florida. You see, at the time it was very fitting with palm trees. I had it on my desk for some time and used it every day for notes, bills and what not. When we moved to the Carolina's it got tucked away and brought back to life when I started selling Scentsy. I no longer sell Scentsy so the board was tucked away once again. I don't get rid of too much and am happy for that because this memo board is going to be useful to our son on his desk in College. At least I hope it is. No guarantee's…but it will look cute if nothing else:) You know I am going to decorate his Dorm!
You can see where the original ribbon was. I then recovered it as mentioned above when I was selling Scentsy to this look
It was happy and cute no doubt. Surely, nothing I could send our son off to College with though.
I found some Clemson University fabric on line for dirt cheap and ordered a yard of it. It is really simple to recover these memo boards. I cut the fabric to size, went about an inch over on each side. Then wrapped it like I would a gift and stapled it using my staple gun. Just like when I reupholstered our kitchen chairs back a few years ago. And I also reupholstered my desk chair in burlap you can see.
Being now a Southerner it only seems appropriate to have a Monogram. You can check out my Southerner's and monograms post when you are finished up. I found it interesting myself. The A initial is wood and I used purple craft paint. You can find these large letters at Walmart in the craft section. The craft paint is usually near by in the same section.
Some more Clemson goodies.
I think I have gone a bit overboard with the College apparel and accessories. Instead of using ribbon
I used twine instead . Seemed a bit more "manly". Alex really liked his new memo board. I really hope he uses it.
Thanks for stopping over today. If you are new here, I would love to see you back again.
Don't forget to check out the other thrifty gals.
My Uncommon Slice of Suburbia/Redhead Can Decorate/
Debbiedoos/Domestically Speaking/Bliss Ranch
Setting for Four/Petticoat Junktion/Our Southern Home
And please come back when you have more time to
Check out my galleries.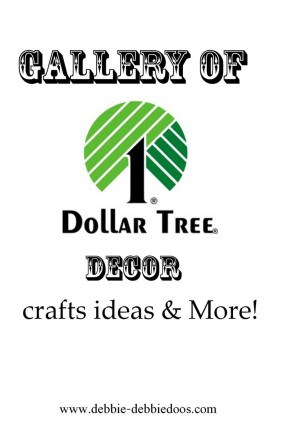 Diy gallery (burlap, mod podge, stenciling and more)