Today I am sharing a very unique, fast and delicious Nutella dessert pizza you may want to try at home.
In fact, many of my friends have since.
You do not need a pizza oven in your back yard to make this.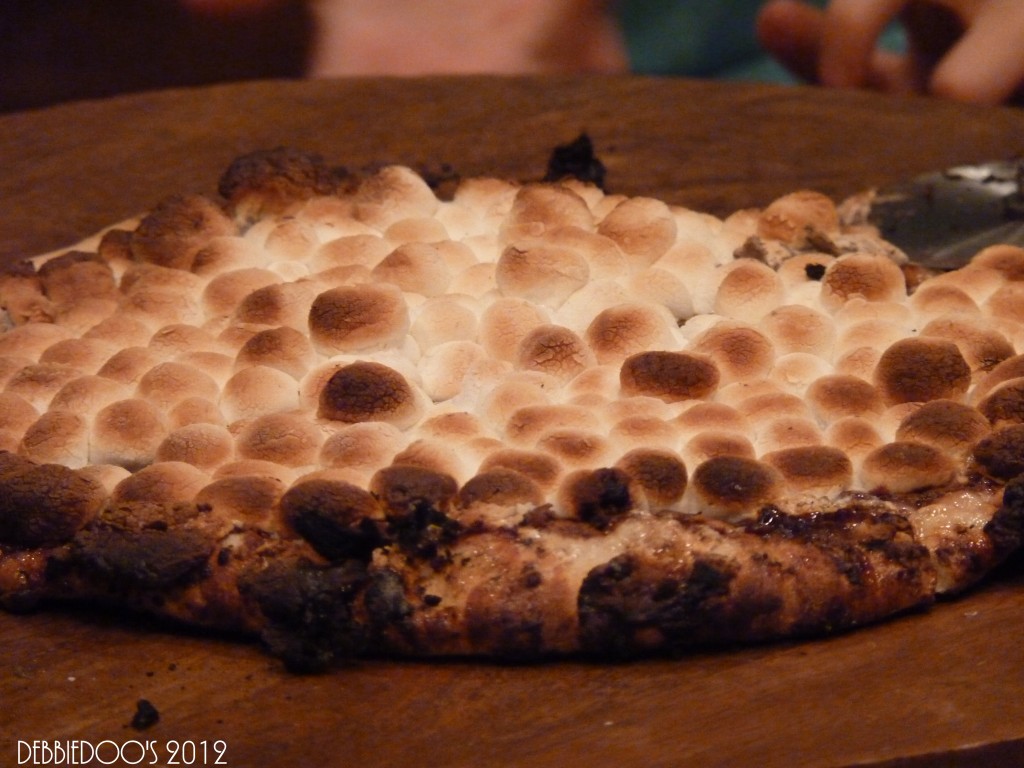 Nutella is a delicious hazelnut spread that contains quality ingredients, such as
skim milk and a hint of cocoa.
Nutella can be found in the peanut butter aisle.
Spread a thin layer of Nutella on your pizza crust. You can buy already made crust or pizza dough found in your freezer section.
Any pizza dough will do.
Top with mini marshmallows.
Bake, eat and moan!
Spread you Nutella on the crust or dough generously. Top with mini marshmallows all the way to the edge of your pizza crust. Bake until the marshmallows are completely melted. You can put your oven on broil for just a few (watch it please) until the marshmallows get that golden brown look.
We like to have ours a little more golden.
This takes no time at all.
Cook you pizza accordingly, each oven varies so just be sure to watch it.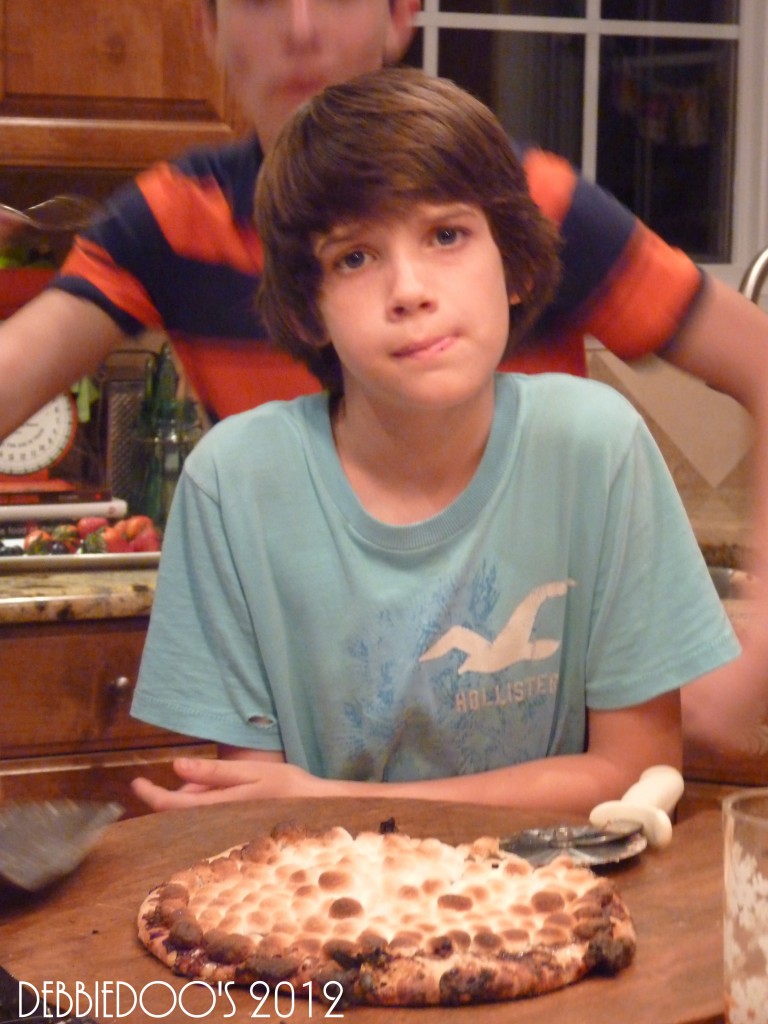 Jack saying, please Mom can I just cut this already!
And photo killer in the background.
Happy Day everyone!~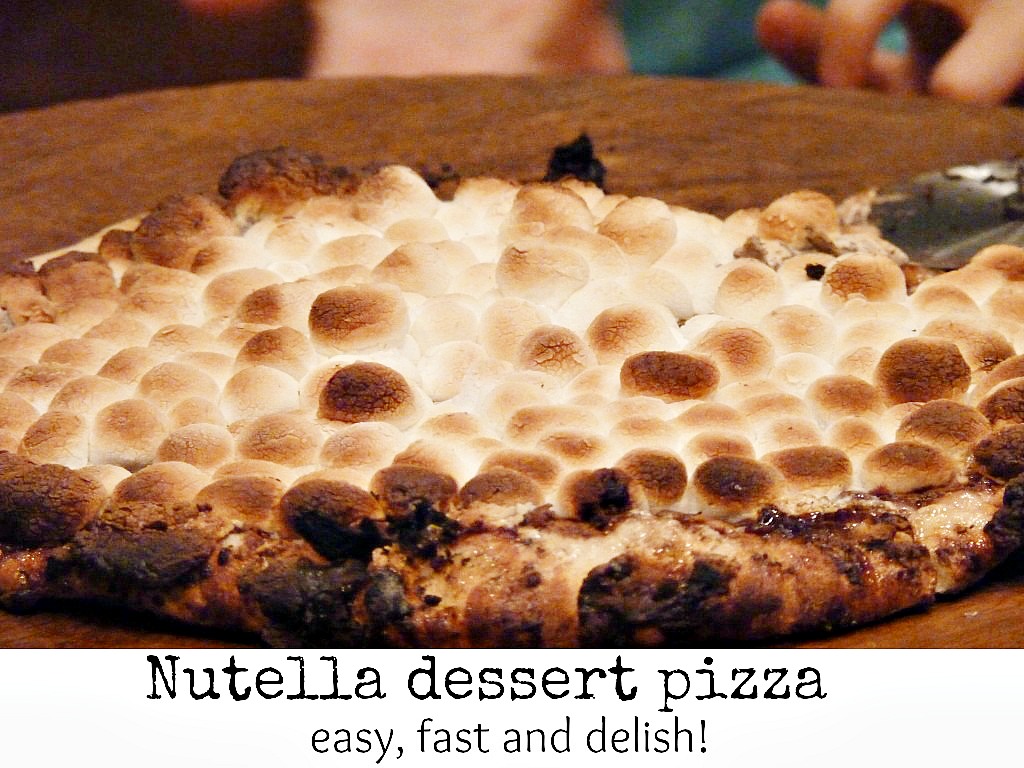 Hope you stick around and follow me:)
You can find more recipes