If it can be painted, stenciled, hot glued, spray painted, sanded, makes one wrong MOVE, it gets a new life!
ahhhh…Today I am sharing, a plain old lazy Susan that I picked up from Goodwill.  It was screaming for some love.
Let the pictures tell the story.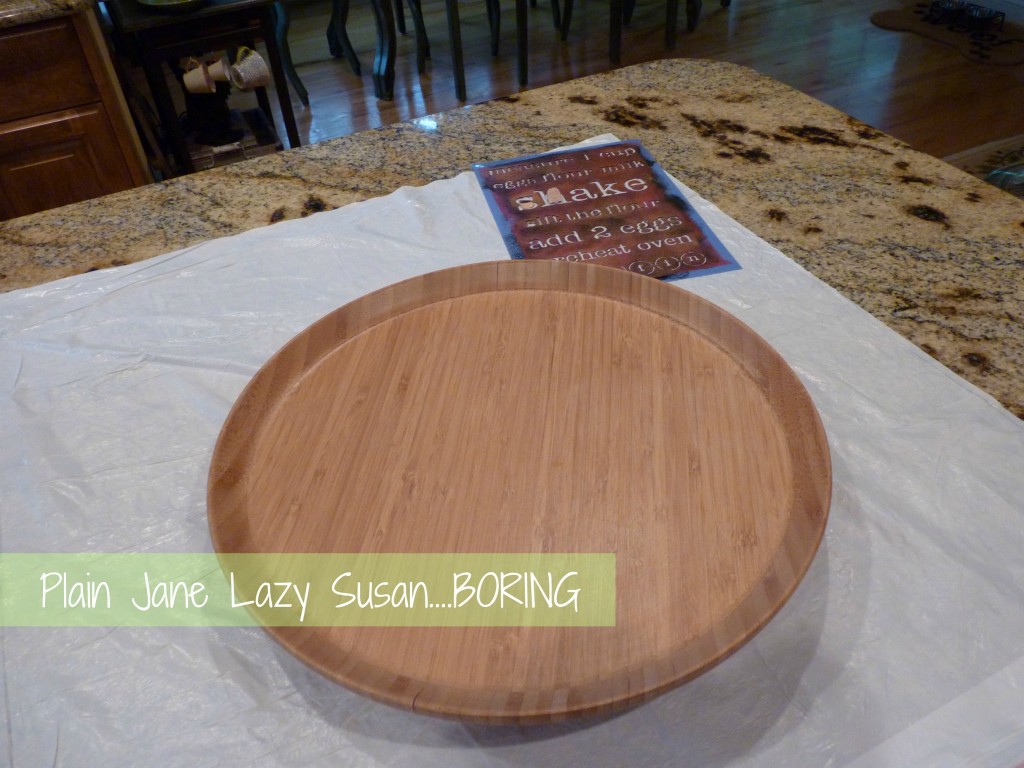 I got a little fun with this post, so humor me…Please….
Suddenly, this lazy Susan is not so lazy…
Ok, I know this is not a cooking blog..No Emeril in this house!
And there is the story of the Lazy Susan, not so lazy anymore!
If you are not a regular here, I sure would love to see you back again.
You like roosters?
Thank you so much for visiting with me today.
If you are new here, welcome! I am also very excited to share my new stencil line with you.

[envira-gallery id="32693″]
Thank you for your visit today!
To view my stencil gallery projects you may check out my Debcreates.com page. 
I share all things, thrifty home decor, crafts and a recipe or two on occasion.
I also have an Etsy shop!

Sign up today and receive a few freebies. 12 months of seasonal printable art.
If you would like to commit to becoming a subscriber, I would love for you to join me.