Hey, hey there!
Keeping it short and sweet today.
This is just a quickie for ya.
I picked up one of those silver oval trays at the dollar tree one day.
Once I started making cupcake liner carnation flowers
everything in site was getting embellished with one.
Good thing my boys did not get one on their backpacks:)
And it's a good thing,
I am not eating all the decorating chocolates I have.
I love these faux cupcakes I have.
I think I found those at Hobby lobby a few years back.
Looks as cute as a Valentine vignette could be.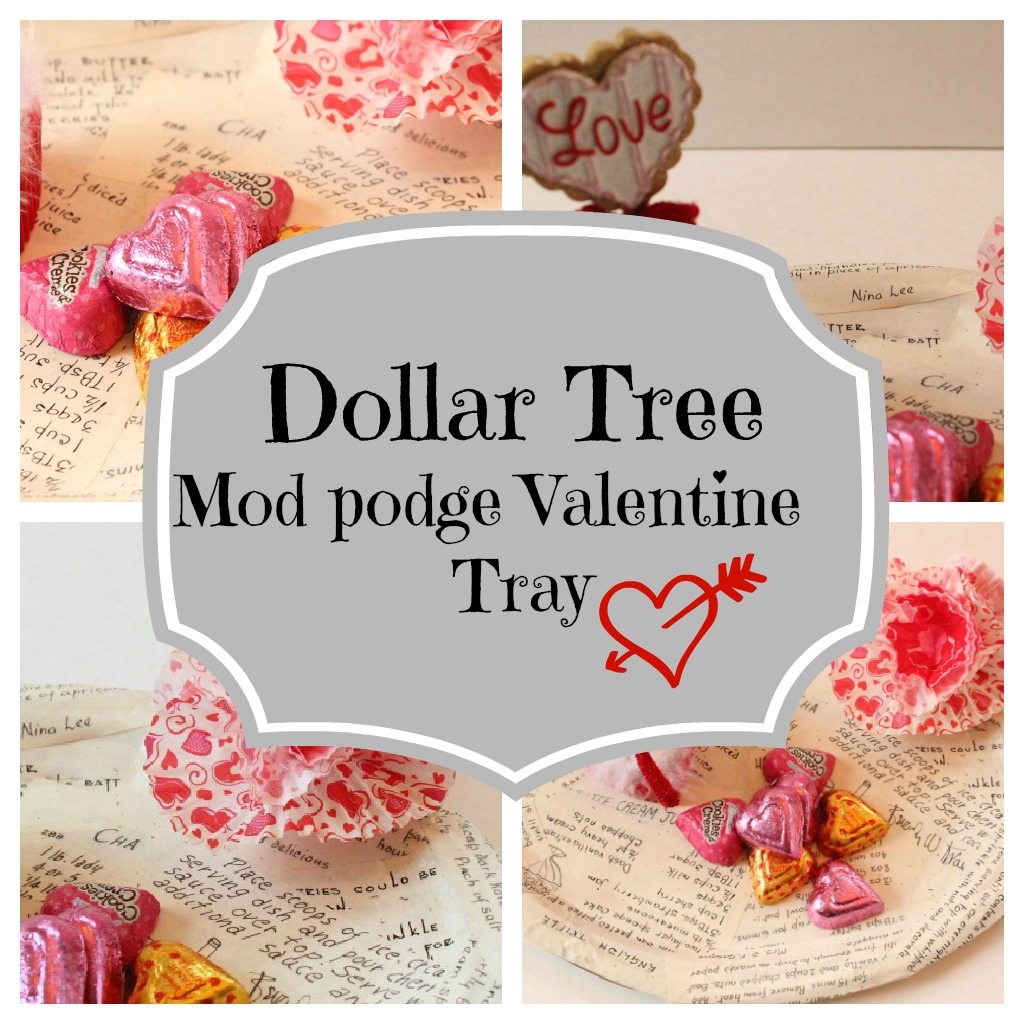 I usually only see the round ones so this was different.
Seeing I am on a mod podge roll, and love my recipes
It
was
another
No
brainer of a Valentine craft for me to do.
This time of year get's me antsy
I admit.
You may check out the all things Valentine Dollar tree party which is still going strong now with over 60 participants.
Sharing with