This was just a quick little Spring mod podge project I whipped out.
 I tore out some pretty magazine pictures from Elle decor magazine, and thought they would look cute on some eggs I purchased at the craft store. A little more tedious than I had thought, so I only did two of them.  
Got lazy, what can I say, it happens to the best of us.
The banner was purchased at Target.  I added the ribbon and the daisy flower embellishment.
I believe the banner was $6.99. Pretty darn cheap! I could not make one for less, not to mention my time.
I used copper candle votives and filled them with grass, faux daisy, and my mod podge eggs.
Cute Easter hat from the dollar tree.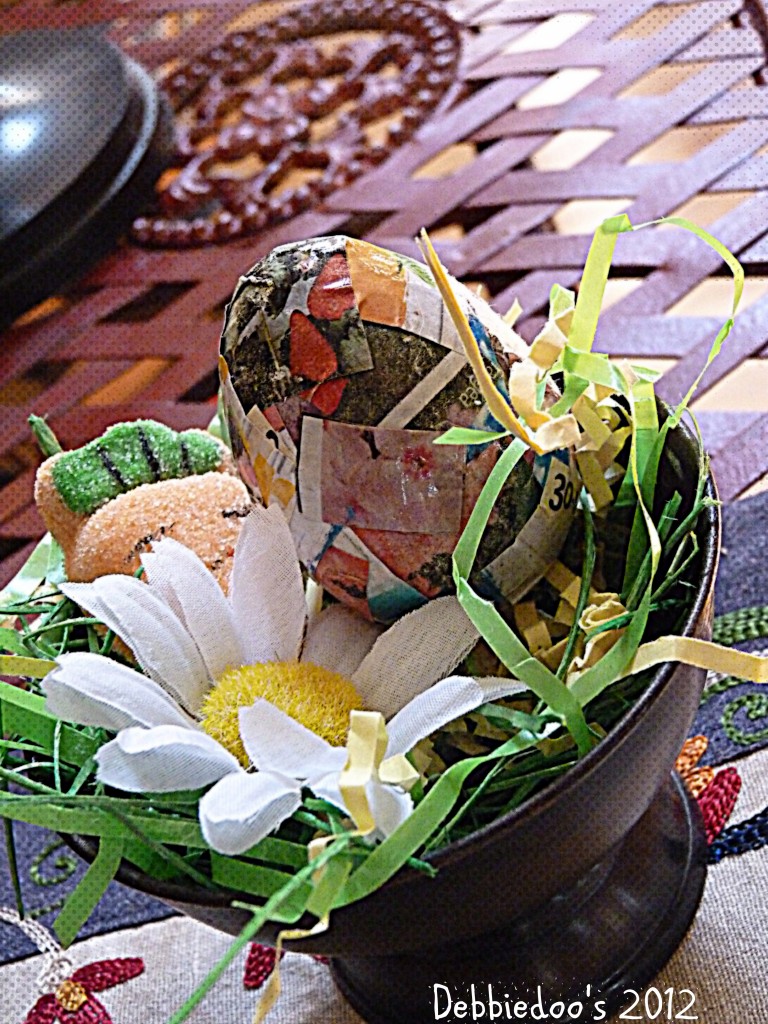 Oh and I added a little carrot marshmallow too.
Can't believe Jack has not found it, and eaten it.