That's how I roll, and you should all know that by now!
I just keep going  on another project once the supplies are out and see what else I can come up with using the same.
Mixing mod podge and rit dye project #2.  
First one was an experiment that was pretty successful.
Painting a vase with mod podge and rit dye
You be the judge of #2 experiment.
Let's start with plain ole Dollar tree glass candle sticks.
Pretty boring right?
Let's mix up this concoction.
Mod podge and the color purple rit dye.
This is about three coats later.
I dipped my brush in water each time in order for it not to clump and smear.
As you can see it sort of turns out crystallized after it dries.
By all means, you can leave as is.
However, I never do…
This is what the bottom of the glass looks like.
Very pretty.
As suggested or asked by Bliss
you could also do this project from the inside out,
so it would look like this as well, of course in a vase or window.
That gal is pretty darn smart:)
I got out some dark wax first and lightly applied to the candlesticks…again not a necessary just a want to be creative.
I also got out my leafing bronze paint and did the tops of the candle sticks to add a little class.
And there you have the finished product.
Still using my old camera…
darn battery is taking forever to come in .
I bought this burlap covered votive at Marshall's.  
The number tiles from Target last year.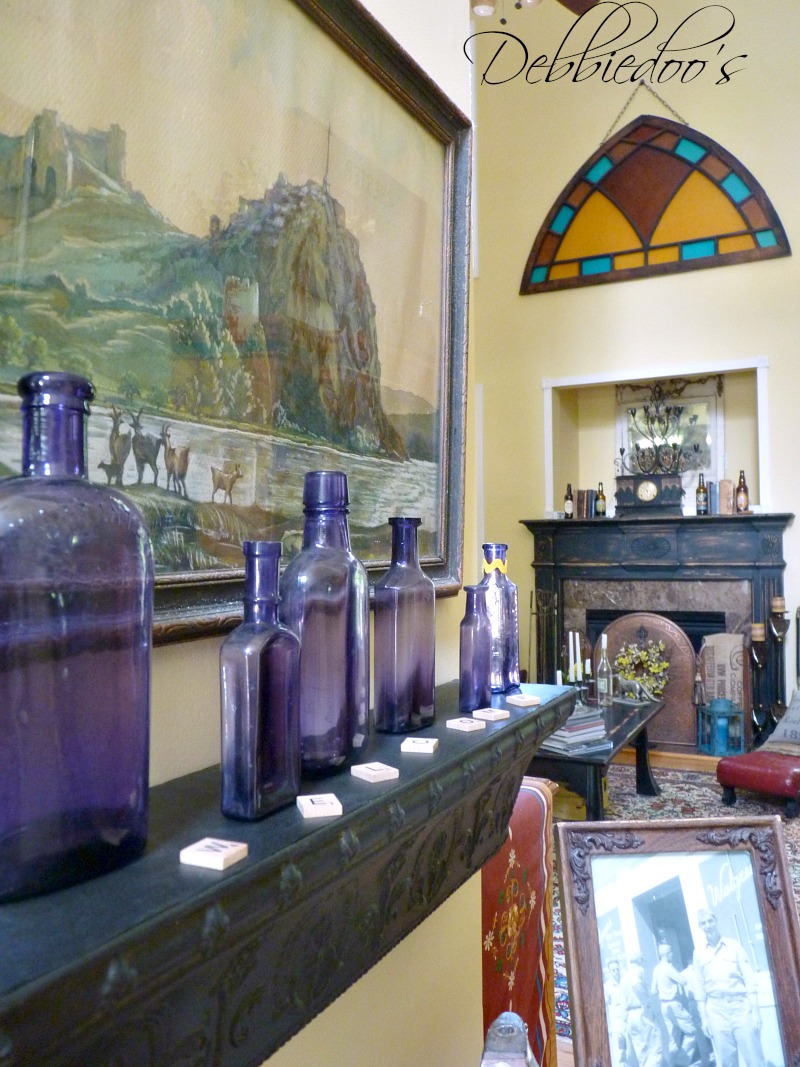 I do believe these vintage bottles were my inspiration for the color purple:)
I moved my diy familia burlap banner over here for now too!
Who knew $2.00 could look so classy and cute?
You know I am a classy chic…
totally NOT btw..but I can pretend to you.
You like Mod podge?
You can check out my
of more ideas!
Thank you so much for visiting with me today.
If you are new here, welcome! I am also very excited to share my new stencil line with you.

[envira-gallery id="32693″]
Thank you for your visit today!
To view my stencil gallery projects you may check out my Debcreates.com page.
I share all things, thrifty home decor, crafts and a recipe or two on occasion.
Sign up today and receive a few freebies. 12 months of seasonal printable art.
I have also created my own custom apron. "I work by the flour" logo on linen deep front pocket. My husband was the witty one with that slogan:)
Sold on Amazon Debbiedoo's custom apron
.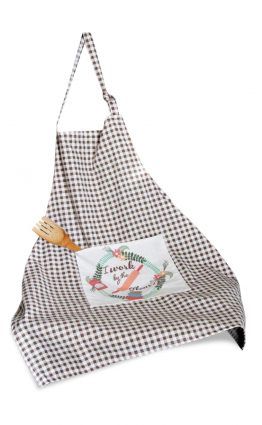 If you would like to commit to becoming a subscriber, I would love for you to join me.