Look at me getting all fancy here now!
Mixed media Butterfly art sounded really catchy for Debbiedoo's so  I went with it.
This NEW Butterfly art work, is actually
a recycle from my Butterfly Spring art work last year.
Last years was kinda boring now that I look at it.
Now what can I do to spruce it up and not cost me a dime??
These little foam cut outs came from the Dollar tree in a package of 5 or more if I recall.
Now let's start with some embellishments.
FIRST
Burlap of course….
and then some dollar tree stick on's that came in a pack, I believe for scrap booking.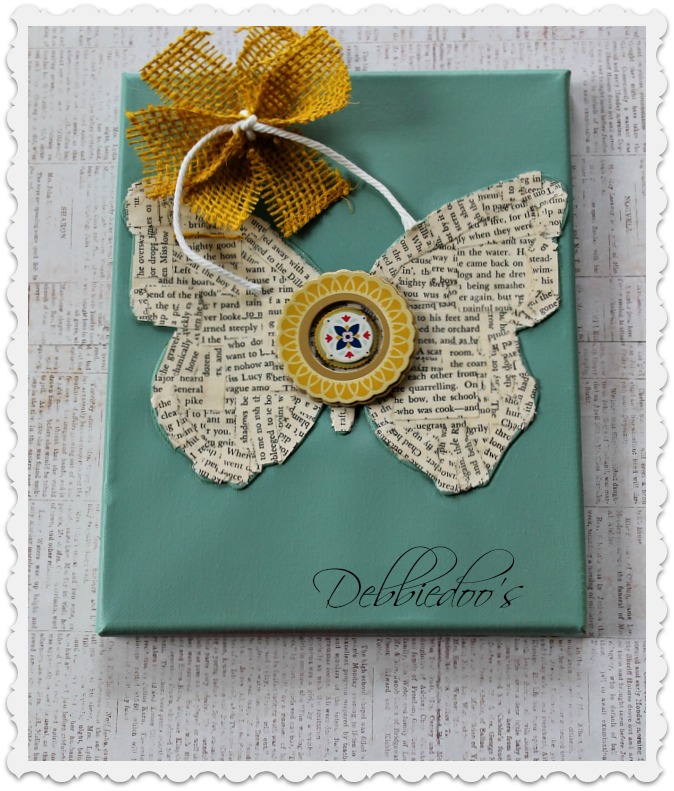 I really have to find a place for all this cute stuff I have been making this spring…
like for instance
and
now all these Spring decor ideas, some how all match but not sure how I shall display them all together.
I am sure I will figure out a way..and all my friends and family,
and  of
course
you will say
awwww…
that's so cute, I want one!
Well you too can make yourself one, they are all just that easy peasy!
WOW, what a difference a year makes eh?
Mod podge
embellishments
book pages
burlap
est time 30 min.
I also wanted to share this cute 
Free Printable I made for you
8 x 10
Thank you so much for visiting with me today.
If you are new here, welcome! I am also very excited to share my new stencil line with you.

[envira-gallery id="32693″]
Thank you for your visit today!
To view my stencil gallery projects you may check out my Debcreates.com page.
I share all things, thrifty home decor, crafts and a recipe or two on occasion.
Sign up today and receive a few freebies. 12 months of seasonal printable art.
I have also created my own custom apron. "I work by the flour" logo on linen deep front pocket. My husband was the witty one with that slogan:)
Sold on Amazon Debbiedoo's custom apron
.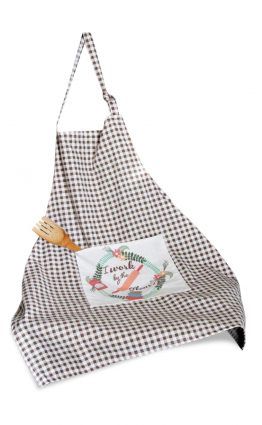 If you would like to commit to becoming a subscriber, I would love for you to join me.