I have seen these gorgeous Mesh Christmas wreaths everywhere!
While my Mom and I were shopping at a local boutique I spied one that I loved.
We both looked at each other and said let's make one!
I was the cutter, and my Mom was the tucker and pincher.
We simply bought a grapevine wreath.
I cut the mesh into wide strips about 10 inches, then cut that width length.
There are many tutorials on you tube, of course we did not watch them until after the fact, but there is an easier way.
Then it was simply folding the mesh and tucking it in between the grapevine.
Of course adding a few embellishments is a must.
The snowmen I bought a few years back marked down at Walgreens.
The Wood signs I tucked in my planter are from the dollar tree.
Lantern is from IKEA and was a gift.
I love my new mesh wreath and so happy I have one of my very own now.
thanks for popping over today!
I have more on the front porch to come, I just have a few more things to do yet.
UGH..where is time going?
Thank you so much for visiting with me today.
If you are new here, welcome! I am also very excited to share my new stencil line with you.
Thank you for your visit today!
I share all things, thrifty home decor, crafts and a recipe or two on occasion.
I have also created my own custom apron. "I work by the flour" logo on linen deep front pocket. My husband was the witty one with that slogan:)
Sold on Amazon Debbiedoo's custom apron
.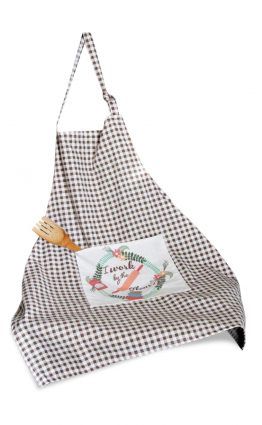 If you would like to commit to becoming a subscriber, I would love for you to join me.