A vintage wedding theme is a celebration of the past, incorporating elements of old-world charm, elegance, and romance into the special day. Choosing a vintage wedding theme allows couples to create a memorable and unique experience for themselves and their guests while paying homage to the traditions and styles of bygone eras.
This article showcases vintage wedding theme ideas by incorporating elements such as a yellow and white color scheme, a memory table, a nostalgic candy table, vintage table setting cards, and birdcage centerpieces. Find out more in the FAQ section.
Yellow and white color scheme
The color scheme for a vintage wedding theme can be quite versatile, but a classic combination of yellow and white evokes a sense of warmth, joy, and timelessness. These colors can be incorporated into the wedding attire, floral arrangements, table settings, and other decorations.
Vintage table setting cards
To add a personalized touch to the table settings, use twine and mini clothespins to attach table setting place cards to old vintage frames. This unique presentation adds character to the seating arrangement while keeping with the vintage theme.
Bird cage centerpieces
Vintage bird cages can serve as stunning centerpieces for the reception tables. Painted white and adorned with an artificial bird and bird's nest on top, these cages evoke a sense of romance and nostalgia. Wrap each bird cage with burlap ribbon and a bow for added texture and charm. Place candle votives inside the cages to create a warm, inviting ambiance throughout the reception space.
Nostalgic candy table
A nostalgic candy table brings a touch of whimsy to the wedding reception, offering guests a sweet trip down memory lane. A lollipop topiary tree can serve as the centerpiece of the table, with a styrofoam ball hot glued on top of a wooden pillar candlestick. Surrounding the topiary tree, an assortment of vintage candies can be arranged for guests to enjoy.
Memory table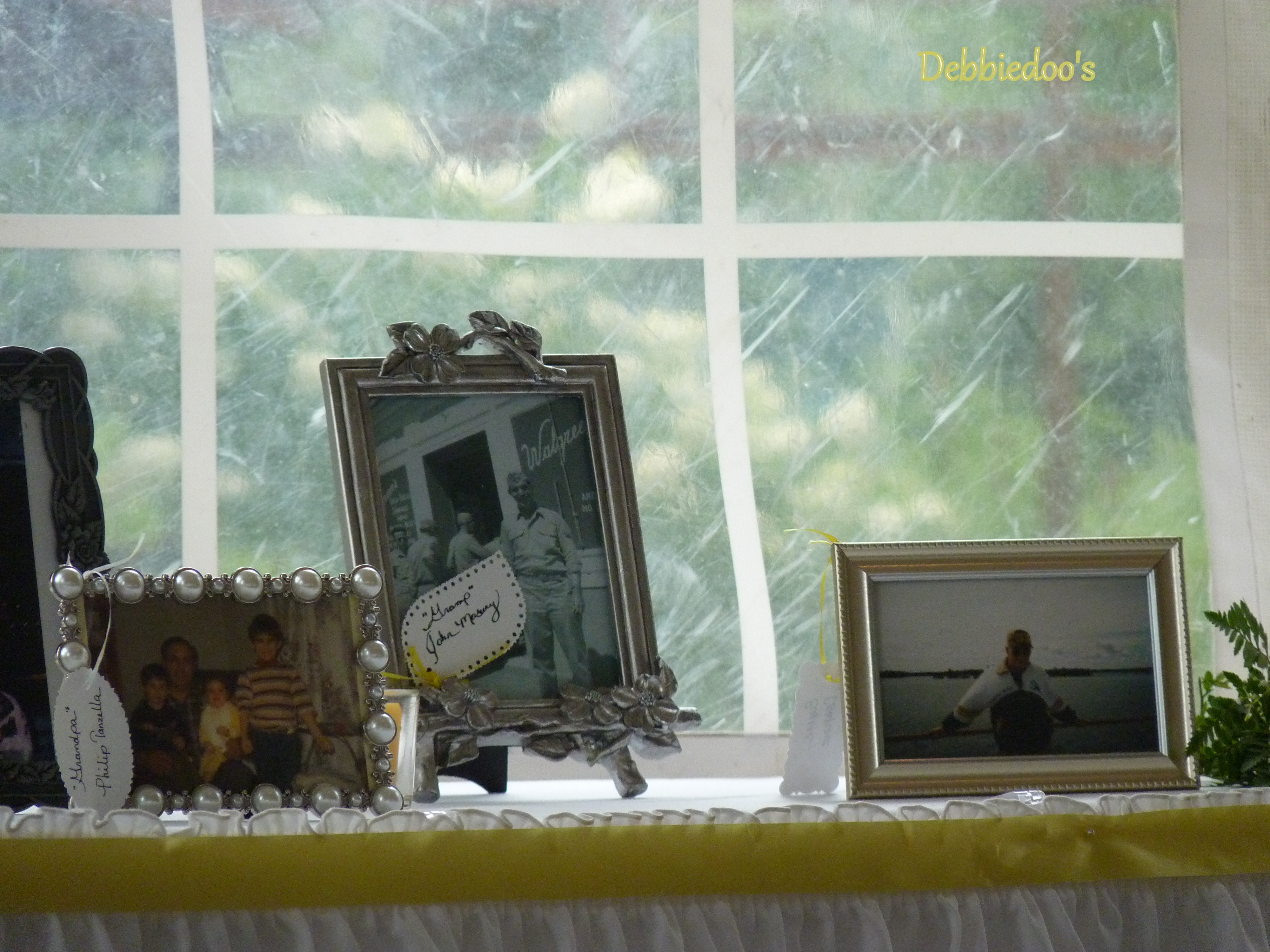 A memory table is a beautiful way to honor loved ones and display cherished family memories at a vintage-themed wedding. Old family photos can be showcased in vintage frames, creating a nostalgic and sentimental focal point. A DIY wedding burlap banner for the head table adds a rustic touch to the display, further enhancing the vintage theme.
FAQ
Discover more information about the vintage-themed weddings.
What is a vintage wedding theme?
A vintage wedding theme is a wedding style that draws inspiration from the past, often incorporating fashion, decor, and other elements from a particular era or multiple historical periods. This theme is characterized by its nostalgic and romantic atmosphere, often featuring antique or retro items, muted colors, and classic elegance.
Key elements of a vintage wedding theme may include:
Attire: Wedding dresses and suits often take inspiration from past decades, such as the 1920s flapper style, 1950s tea-length dresses, or 1960s mod-inspired looks. Vintage accessories, like lace gloves, birdcage veils, or pearl necklaces, can also be incorporated.
Decor: The use of antique items, such as typewriters, vintage suitcases, or old photographs, can add a nostalgic touch to the wedding decor. Muted color palettes, lace, and floral patterns are also commonly used.
Flowers: Timeless floral arrangements that include classic blooms like roses, peonies, and hydrangeas can evoke a vintage feel. Flowers can be arranged in antique vases, teacups, or other vintage containers. Even the bride can have a vintage-inspired bouquet.
Stationery: Vintage-inspired invitations, save-the-dates, and other stationery items can feature designs that reflect the chosen era, such as Art Deco patterns, Victorian calligraphy, or retro fonts.
Venue: The wedding venue can be chosen to reflect the vintage theme, such as historic mansions, rustic barns, or elegant ballrooms.
Transportation: Couples may opt for a vintage car, horse-drawn carriage, or even a retro bus to transport them and their guests to and from the wedding venue.
What do I wear to a vintage-themed wedding?
Attire for the bride and groom, as well as the wedding party and guests, should reflect the vintage theme. Brides can opt for a gown with lace, beadwork, or other vintage-inspired details, while grooms may choose a suit or tuxedo with classic tailoring. Bridesmaids and groomsmen can wear attire reminiscent of a specific era, while guests can dress in vintage-inspired clothing to complement the theme.
How do I convince him to have a vintage-themed wedding?
To persuade your partner to embrace a vintage-themed wedding, emphasize the unique and personal aspects of the theme. Highlight cost-saving opportunities through DIY projects and vintage finds, and share the sentimental value of incorporating family history and traditions into the celebration.