Getting ready to head out the door, but wanted to share this cheap, and easy gift idea.
Mason jars, burlap, candy and a Dollar tree embellishment.
Speaking of DOLLAR tree…
you are planning to be here for Black Friday right?
Here you will find an inspirational party all inspired by the Dollar tree.
YAY!
80+ All things for a buck Holiday party
cheap and easy, that's me.
This little gift idea is no rocket science…
and certainly has been done before..but just in case you never saw it, or thought about it,
that is what I am here for:)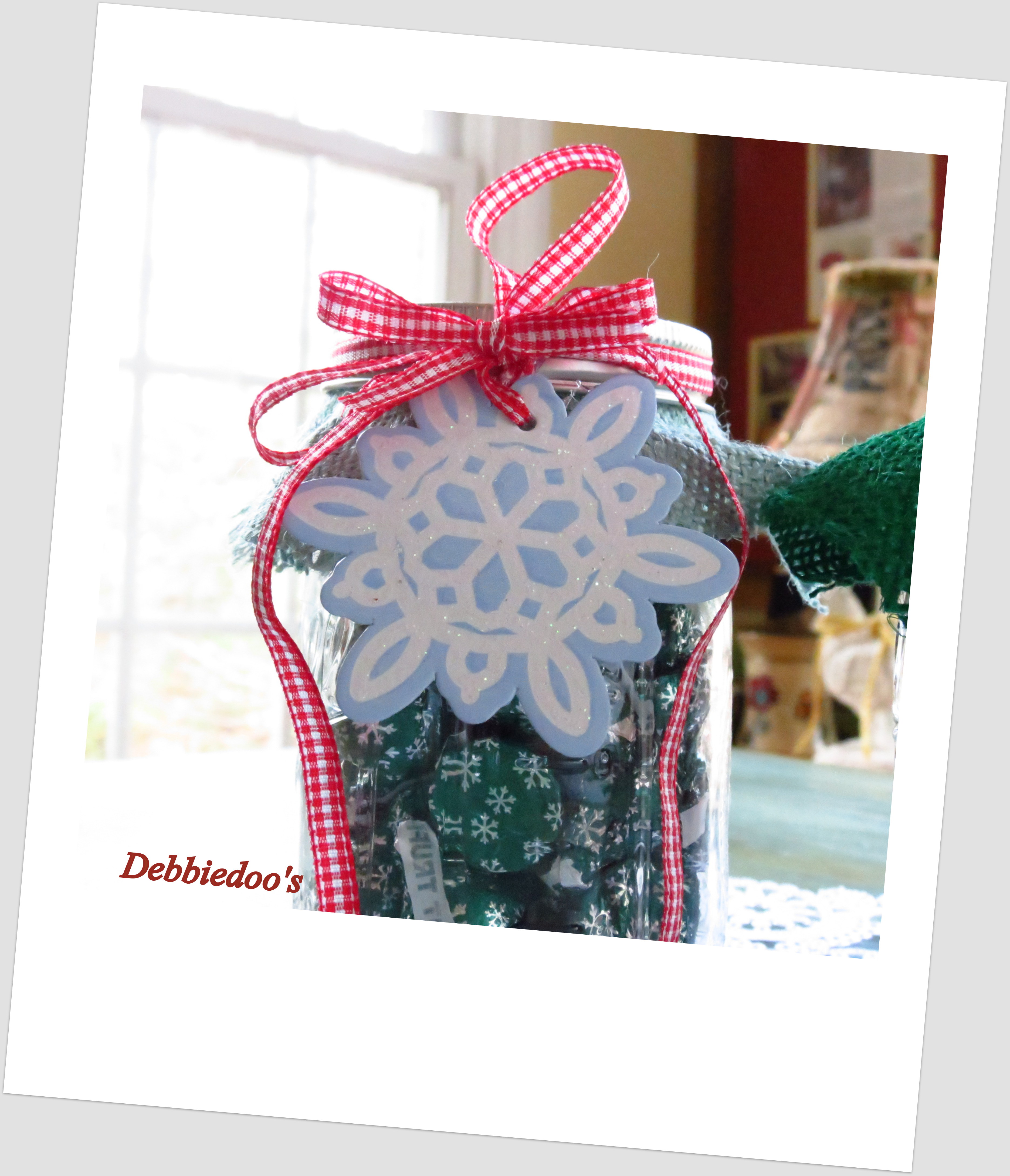 I love these chocolate kisses…problem is I can't eat just one.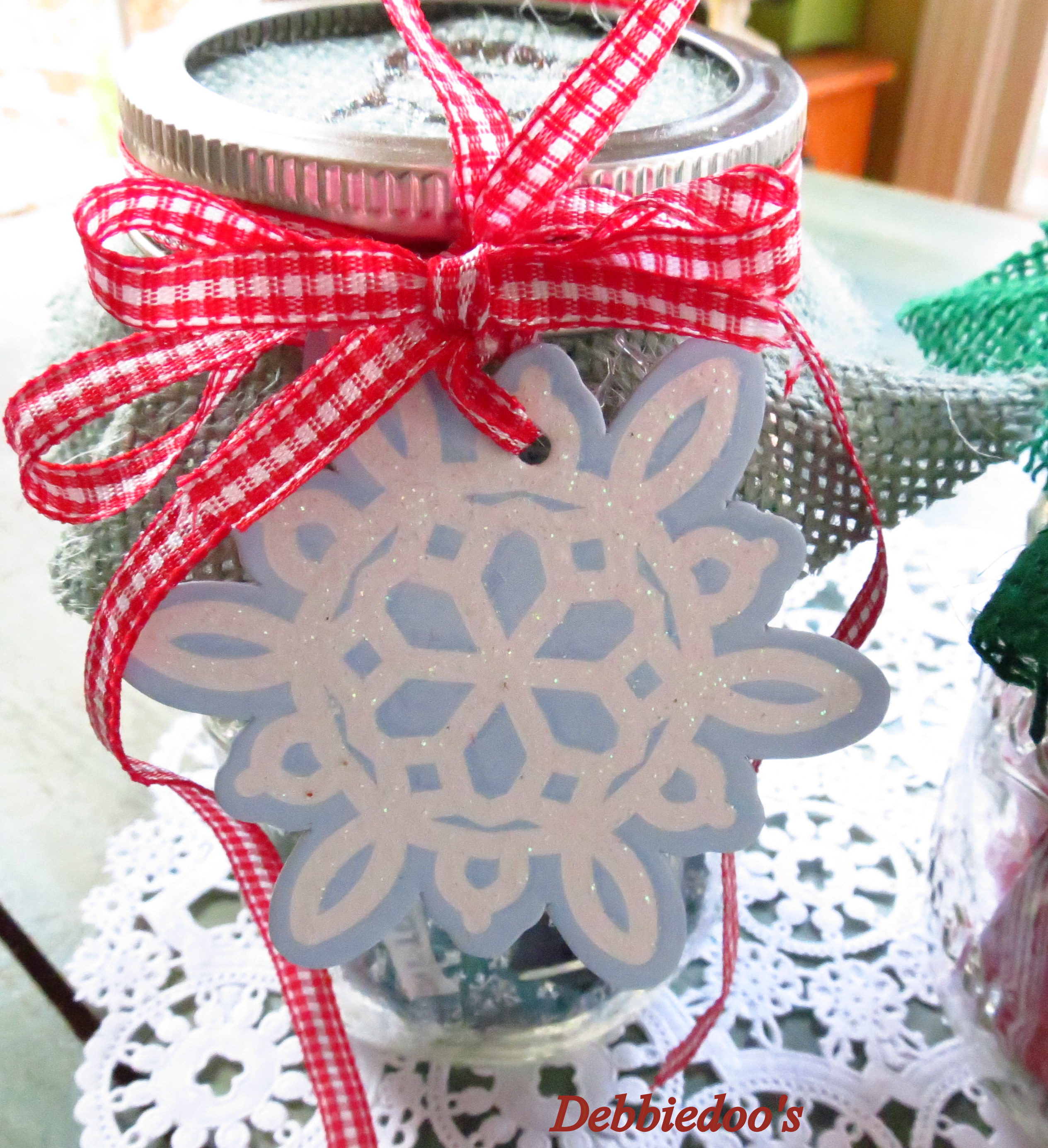 Everything looks cuter with Gingham checked ribbon, don't you think?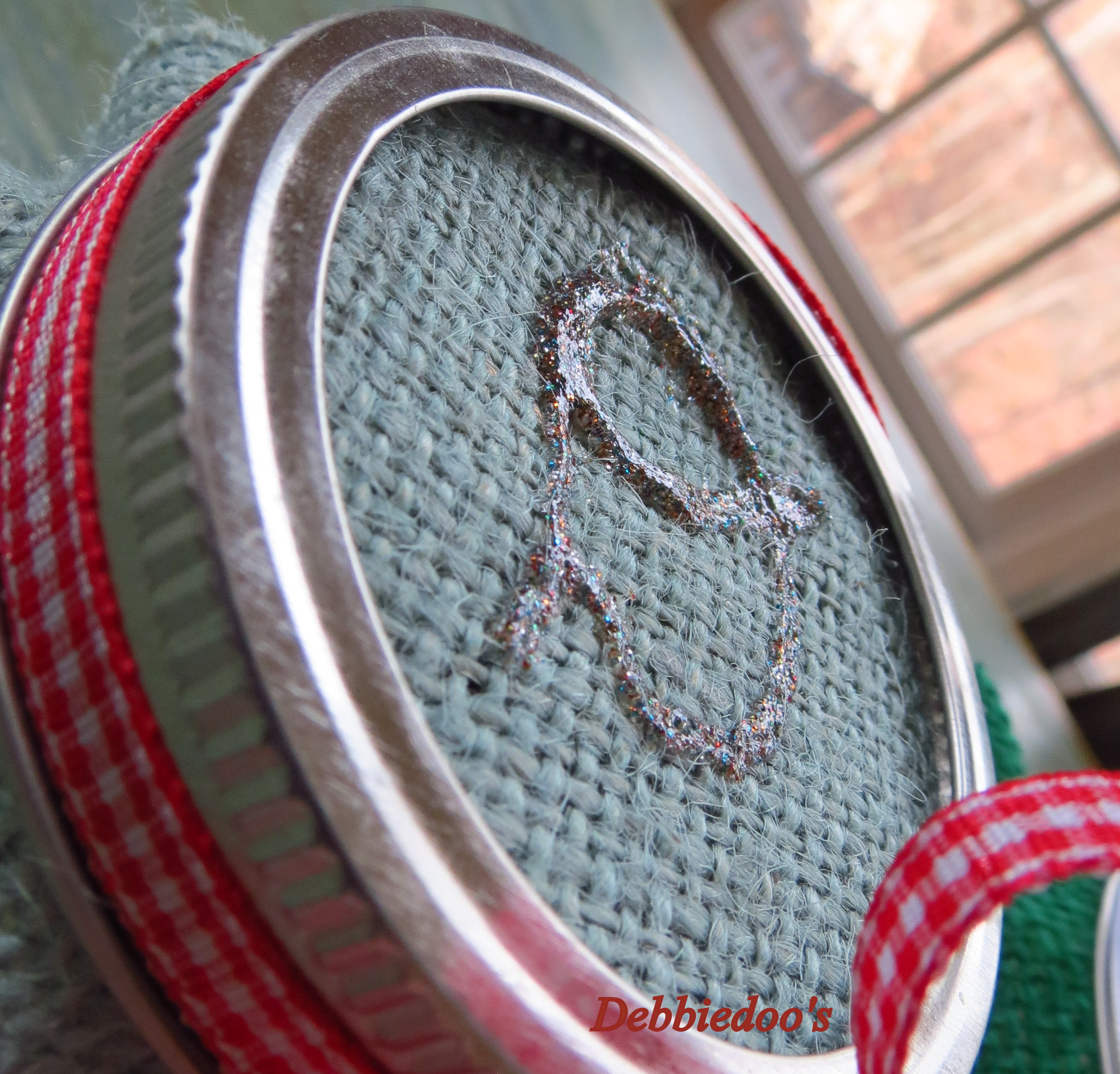 A little personalized with puffy paint.
Not sure how I feel about that stuff yet. This was my first time using it. It is puffy, and take a long time to dry.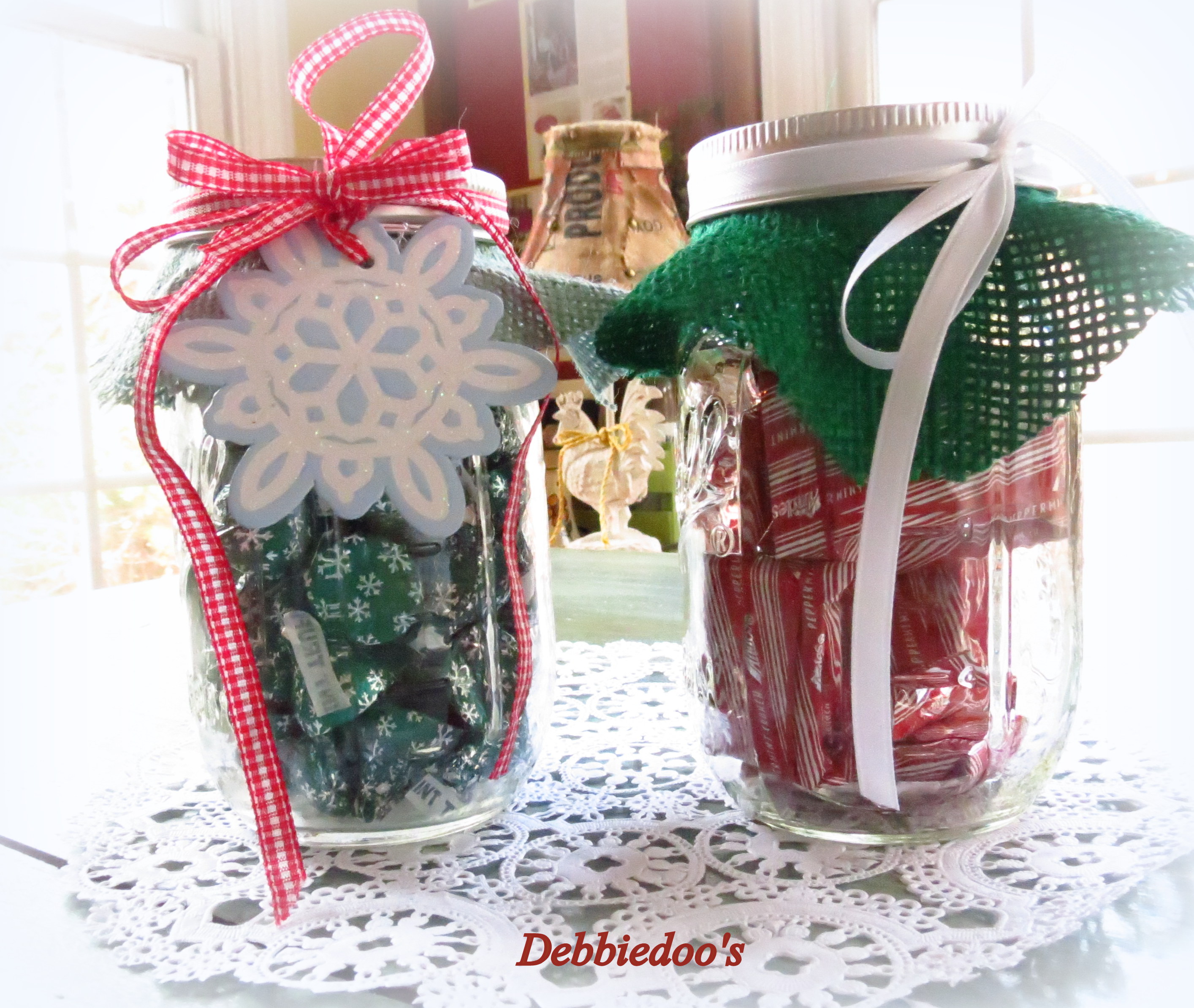 I think these are pretty darn cute.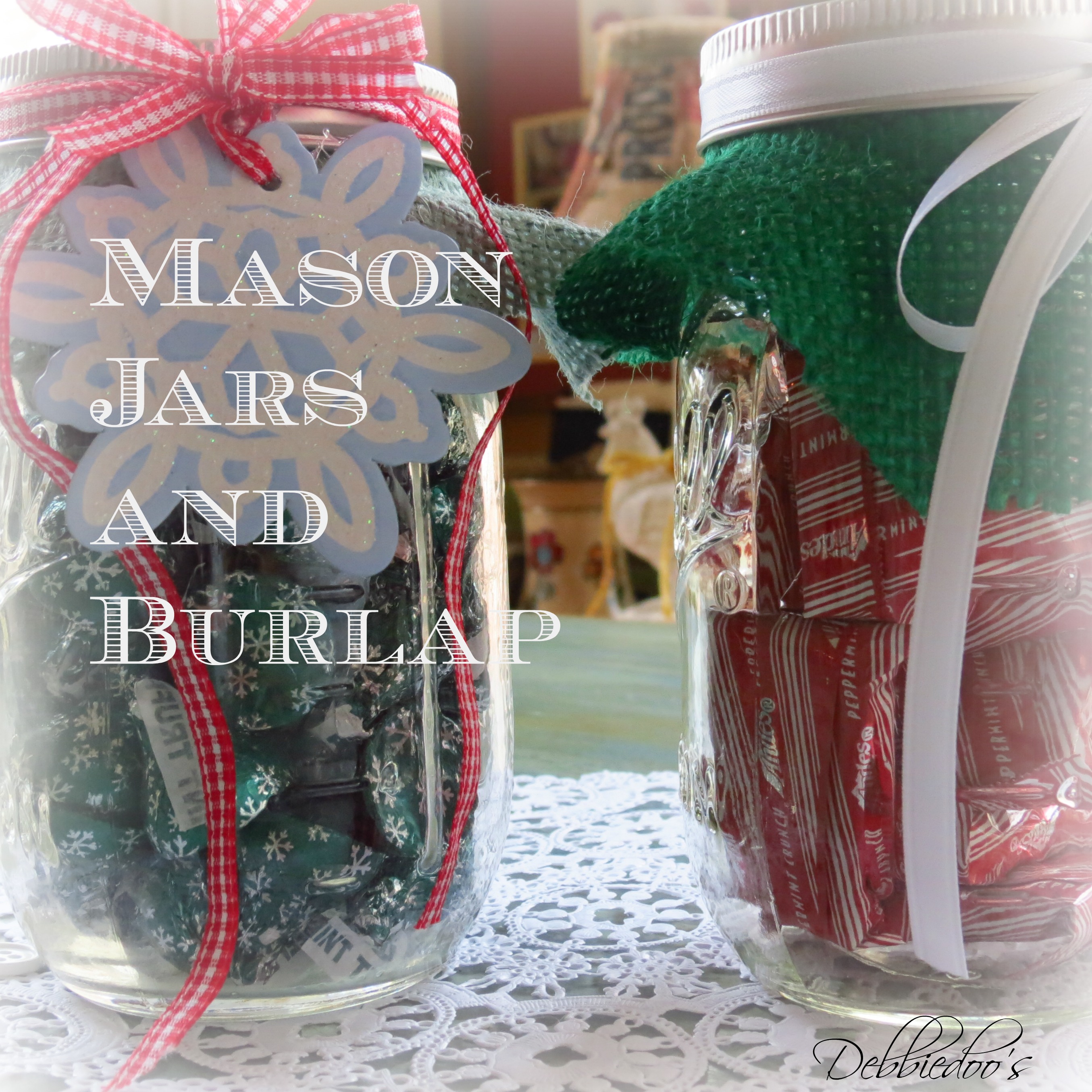 See you later gator's!
If you are not a regular here, I sure would love to see you back again.