It may have been a small party, but I will say it was a hopping one.
I enjoyed it very much, and many of you indicated the same.
I will host this party again, and thinking, perhaps in the beginning of next month.
Gives us more time. So get busy, no excuses!~
Mr. Linkies stats showed me the most viewed posts….
Dawna and her husband actually copied a fireplace wall from a magazine. They of course had done this prior to the challenge, and it was the perfect addition to the party.
Then there was
Debbie,
who was so excited about this party challenge. She did an amazing job with her copycat. I just loved it!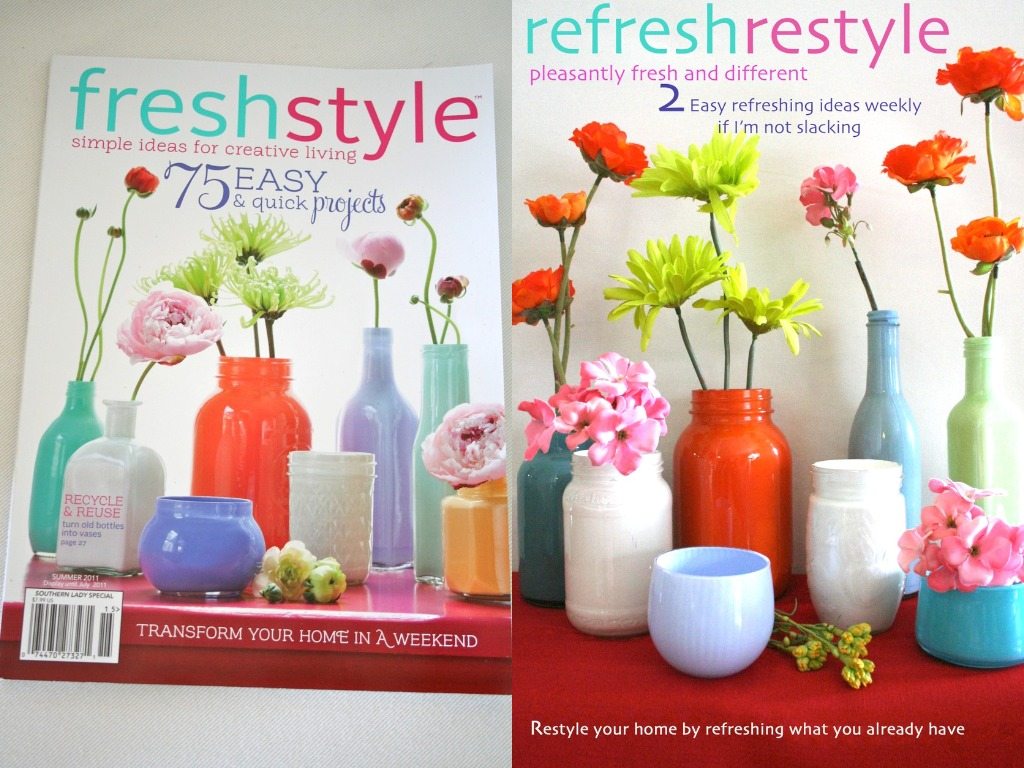 Next….my friend Kate!~
Kate in her "normal" state of mind is usually crocheting/knitting something fabulous and colorful.
She threw down the needle for a change and got painting.
Kate
has been a friend of mine since day one of my blogs inception. She has a fabulous eye for color, and photography.
Not to mention, this lady is FUNNY! I just adore her:)
I have one more mention than my normal top three today, because she was only one less view than one other gal featured here.
Karen
claimed not to be very good at photo taking, and said she only had a point and shoot camera, however, not only did she take great pics,
she had an awesome copy cat…
I totally get why Magazine editors stalk blogs now, this is where it's at!~So many talents to be seen.
Some never even knew what they were capable of until blogging.
I thank each and every one of you for joining. I saw you all interact with each other, make new friends, and really have fun!~
See you tonight for the newbie party.
If I mentioned you, and you would like to grab my blab button, go for it!