Everywhere I look around! Yes, love is in the air. I am back home and I can't tell you how happy I was to see my family. I would say they were pretty happy to see me as well. My Mom is continuing to do well and I have been in touch with her every day to check on her. She's a real trooper I tell you!
Today, I am sharing a diy Valentine mantel banner. Not much to it really!
I saw these gift tags at Michael's along with some cute Scrap book embellishments. I thought, what about making my own inexpensive banner this year out of the card stock tags?
considering I like to change up the decor per season each year, I find it doing the most inexpensive way makes that attainable.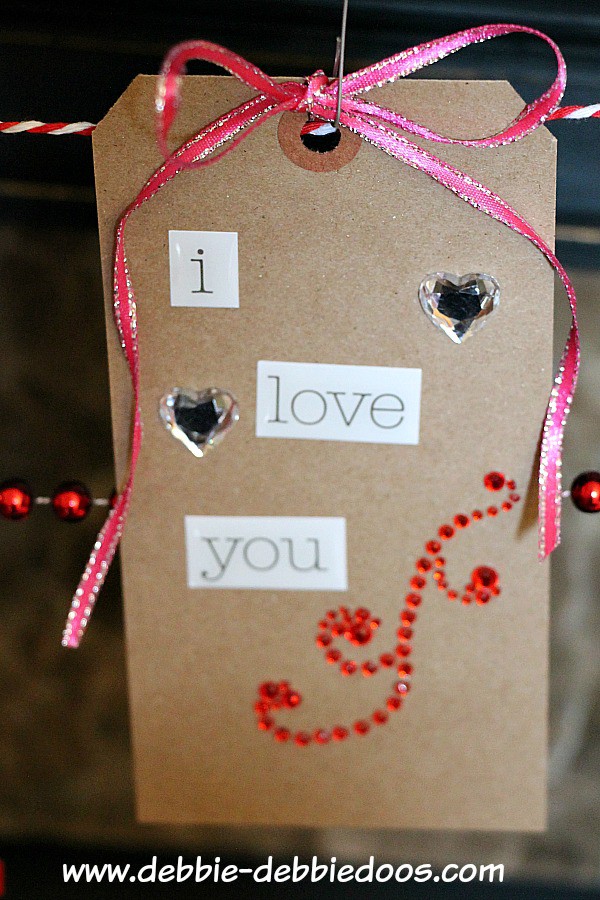 It cost me less than $5.00 to make these. The embellishments were all marked down from between 79 cents to 99 cents.
I used ornament hangers to drape it along my red beads and bakers twine on the Valentine mantel.
Tied a little a little bow, and called it done!
The embellishment are just peel and stick, so you can't get any easier. No mess with a glue gun which is even better.
Seeing I just arrived home, I just added some simple Valentine decor to the mantel.
the red heart bottles I have had for years now. They came from the dollar tree a few years back. The beads and draping hearts did as well.
Then I just spread a little love around the family room with faux roses.
You definitely get the gist around here.
My favorite pillow cover I just bought from Society 6
Chocolate doesn't ask silly questions, chocolate understands! Isn't that the truth ladies?!
Much love and chocolate to you all!
Thanks for stopping by today. If you are not a regular here, I sure would love to see you back again.
Just in case you missed any of my Valentine's decor and craft idea, sit and stay a while to check em out.
Dollar tree Valentines ideas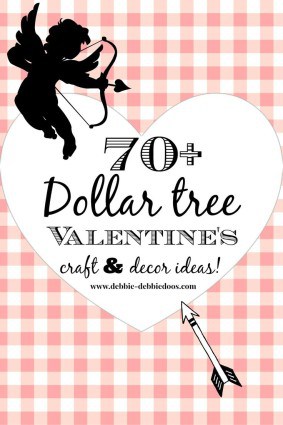 and the All things Creative teams 100+ Valentines, red, romance, chocolate and love collection.
pin and make it tomorrow:)