If you were directed from the Terra cotta pot pin, here is the direct url. Not sure why it took you here.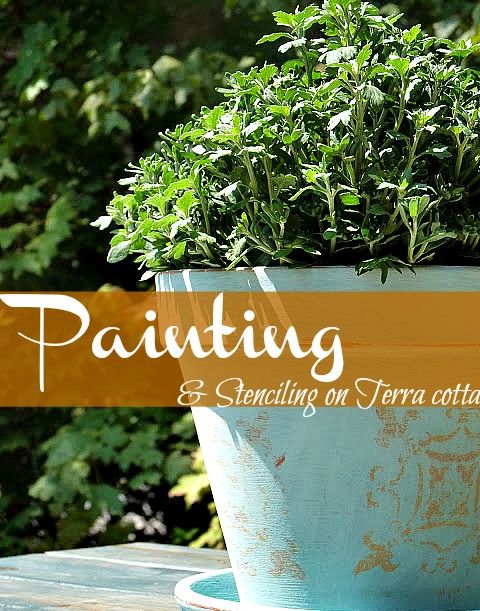 I have mentioned on a time or two that
I really get all of my creative energy and juices passed
down from my Mom.
So My Mom wanted to hop on the band wagon of chalk paint.
She loved that duck egg blue that I used, so she ordered a can and has been busy since.
Now I will say this is the first time I have seen anyone paint a door.
It looks so charming…and cottage like.
thought I would share with you.
Glad to see my Mom did some prep work, sometimes we tend to do things in a hurry.
She used the Ochre color for the inserts.
Paint still wet, she could not wait to share with me.
Sorry for the bad fuzzy pics, they are copied from my file, and apparently not so good.
You get the gist..
I will be visiting my Mom this summer and will take my own photos to share with you some of her fabulous projects.
Beatrice says Hello to you all!
If you are not a regular here, I sure would love to see you back again.