Hey there everyone!
Today I am sharing and showing you how to make your own placemats.
This is an upcycle, use what you have, don't waste a thing kinda project.
All looks familiar right?
diy utensil holders..ringing a bell yet?
ding, ding, ding!
good moving on…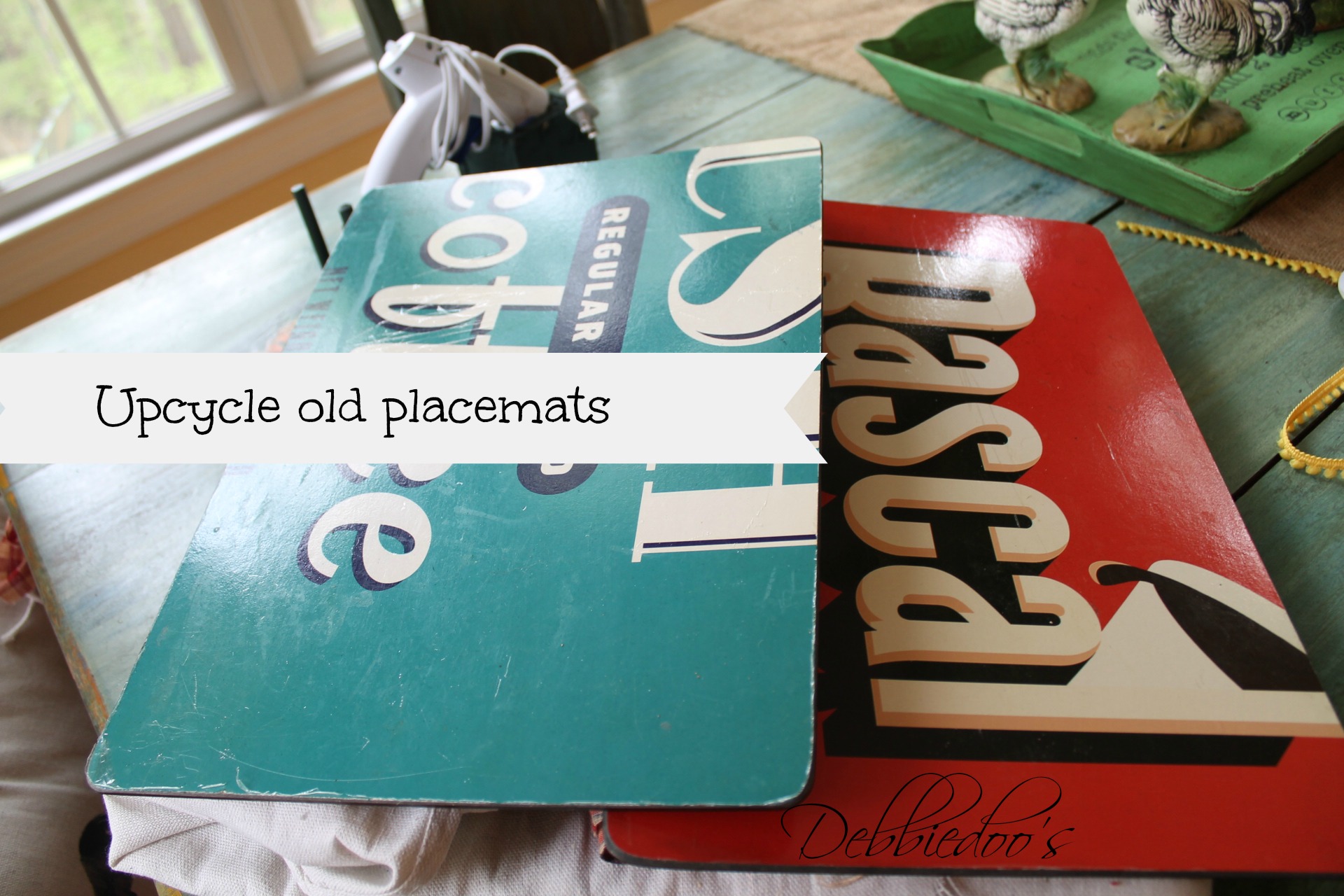 There is a reason I hold onto everything.
These were well used back in the day..
looking pretty rough now.
Now let me explain.
This project is a double bonus.
A diy upcycled placemat out of drop clothes,
and a built in utensil holder.
So as I say here, I first cut my drop cloth to size for the placemat
then the utensil holder.
These hands my friends are true hands of crafter…
bad shape most of the time.
Hot glue gun to wrap the place mat with the drop cloth.
The back of the board is cork, and that in fact will be the top of the board, so the lettering will not peek through.
obviously…
Here is my signature coming up
Did you think I would forget to add a roo?
back to the utensil holders….
When cutting your material for the place setting holders,
no need for perfection.
that is what the trim will cover up as you can see.
As you can see I mixed it up for more interest.
I think this is one of my favorite projects.
Not sure why, but I really enjoyed creating these whimsical little placemats.
See the reason I mixed up the color scheme.
So I can put all different colored dishes with my new place settings.
So that is how I spent this rainy day here today.
One of a kind special placemat place setting all in one.
 Debbiedoo's special.
P.S.  If you spied my cool GLUE gun holder, that is compliments of my friend
Debbie over at Dewdrop gardens.
 She made it for me:)
Thanks Deb!
Hey not sure if you follow me along on Facebook, but I sure would love to see you over there!