Large jar gift idea
This brilliant idea actually came both from my Mom and sister. We had a lot of fun crafting this evening. My Mom bakes a lot of cookies for the holiday and typically gives them as gifts to family and friends. This year she said she is going to add one of my aprons along with the cookies. The possibilities are endless really with these jars. You can fill them up with ornaments, baking supplies, or perhaps even a pretty winter scene inside. Little Christmas trees and snow would be a really cute idea. I found my jars at Walmart for $11.97. You can probably find them cheaper. I believe even Target sells these.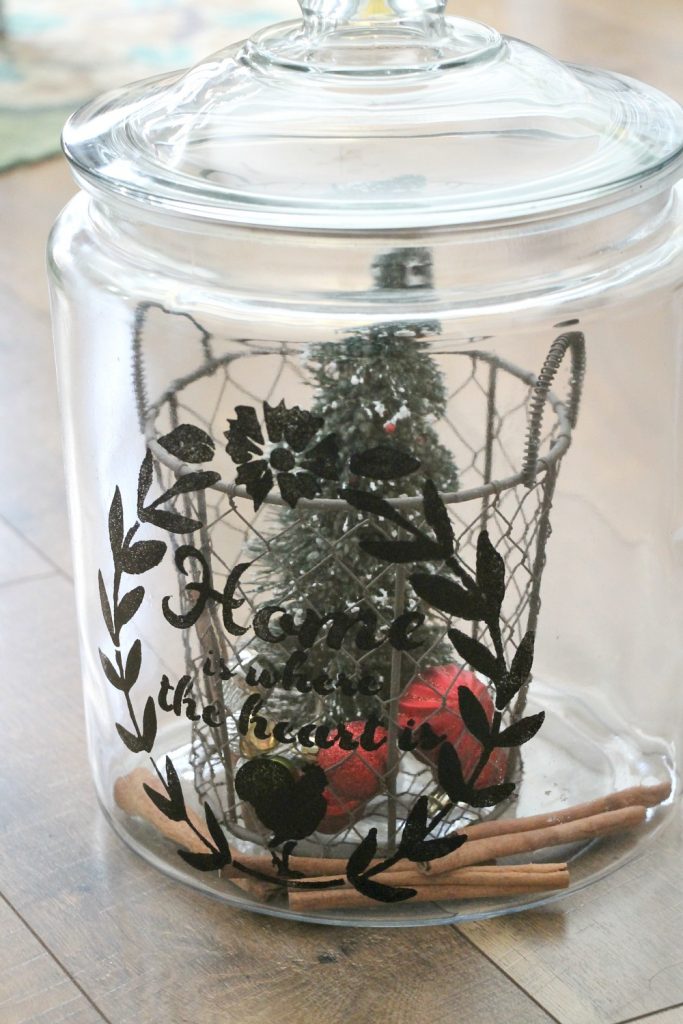 I actually made my jar to keep near our coffee maker and filled it with the k-cups. It looks super cute.  My stencils just happen to fit perfectly on these jars. It is almost as though they were made for them.
My Mom did the market cow stencil and I did the Home is where the heart is stencil. I actually went over my Moms with black because the blue, although pretty did not show up well enough. I like the double layered color on it though so it worked out in the end.
Just stencil away and filler up! Here is a little fun video that my Mom and I did together. I sure wish we lived closer. This would definitely be a regular thing. Her and I are so in sync with everything we do. I always tell her, she cloned me.
Pin em, make em, gift em!
Large Jar Gift IDEA
Pin it, make it enjoy.

Just don't forget to make one for yourself. You will want to believe me.
Thank you so much for visiting with me today.
Next week I will be sharing my very simple Christmas decor. I went really simple.
Debbiedoo's stencils are no longer available. HOWEVER, we found the best stencil alternatives to recreate these very same projects:
Thank you for your visit today!
You may enjoy my other DIY stencil craft and Home decor ideas HERE
I share all things, thrifty home decor, crafts, and a recipe or two on occasion.
If you would like to commit to becoming a subscriber, I would love for you to join me.