Lets talk about my lampshade makeover ideas! I have done quite a few through the years.  Most of these shades I still do have. Some I confess I have given away. But most of them, I change out from time to time.
I do also, change out a lot of my crafts and give them new life.  I usually mention that in my post.
If you read the newsletter, this poppy shade is the one I am talking about that went crazy back in 2010 I believe.
WOW, just saying these pictures are BAD! That is one thing I will say I have improved upon a bit.
  I am highlighting all these lampshades in bold so you can go and see the original.
Which btw, most are pretty bad tutorials, and photo's.  I think I do an overall better job now-a-days.
It is so simple to take a plain shade and jazz it up with whatever design stencil you like. 
Twine and Fall leaves.  Easy peasy.  I typically do things that I can remove and change up.
One of my favorites was the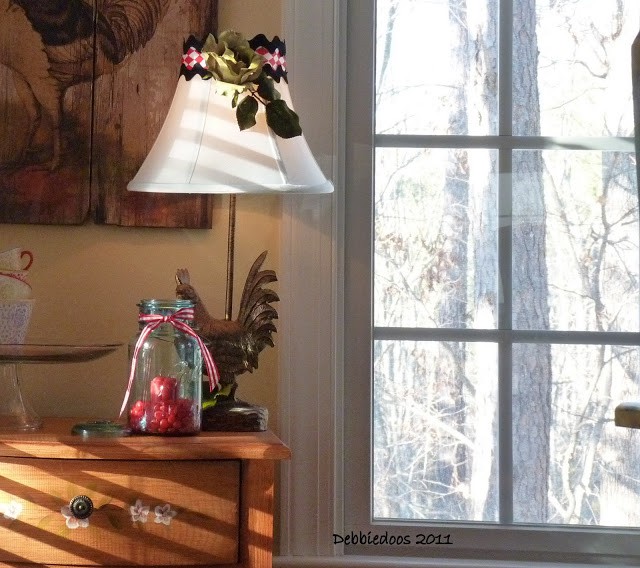 Gingham lamp shade with flower.  For some reason I can't find the original post on this.  But as you can see it's just some fabric with ric rac trim. (Did I say that right?) ric rac sounds funny.   This shade here above was the original one done over with the Poppy flower.
 This was cheapo lampshade I did some cute burlap flowers on.  Well sort of flowers.  I tried.
It later became this lampshade with ribbon trim.  Which has remained the same since.
Vintage cane lampshade makeover
It's funny looking back and seeing how much our master bedroom has changed.
You can see how it all looked before here, then see what it looks like now here.
Stenciled fun and funky lampshade
This here lampshade was fun and funky for our guest room decor at the time.
It has been long gone for awhile now.  Once I changed up the guest room this just didn't fit in anymore.
This is what it looked like here, years back when I started my blog.
I haven't done a lampshade in awhile.  I believe this was my last one back a year or two ago.
Well that sure was fun to look back.  Gotta run, I think a lampshade is calling my name:)
I hope this inspired you to look at lampshades in a whole new light!
GET IT!!!!??
If you are not a regular here, I sure would love to see you back again.
XO
You may check out my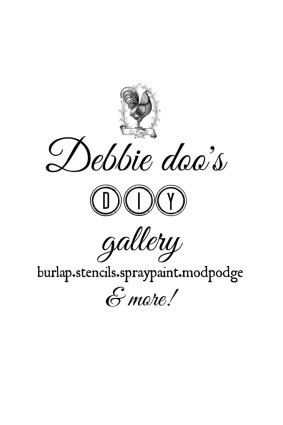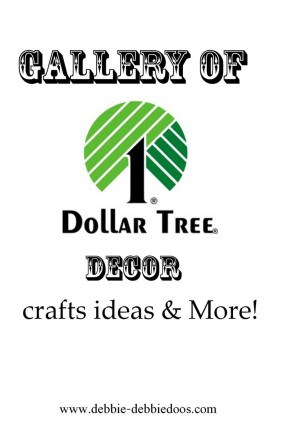 and