Did you know I could speak Italian?
Nawww, I can barely speak English let alone a foreign language!
La Dolce Vita!
The good life, full of pleasure and indulgence.
Let me tell you a little story!
I make mine short and sweet.
Once upon a time…
I had a pallet project…or two or three..
Twas a very lovely pallet and we have been enjoying it since Last Fall!
But as you know, all good things must come to and end.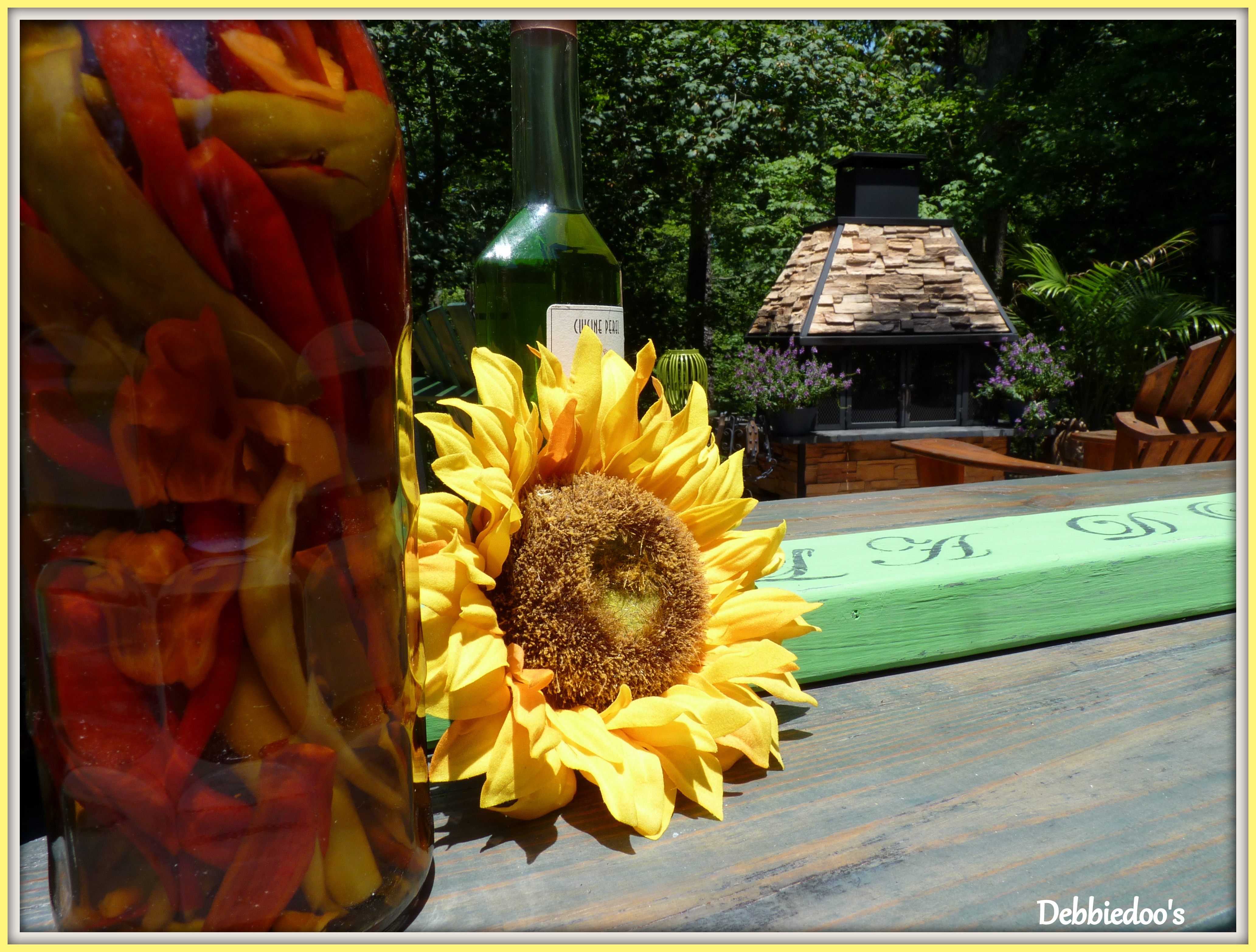 And so the story goes…
A little paint,
A little stencil,
A little brush…
Oh and a little photo staging for your entertainment.
These peppers are much too pretty to actually use.
My husbands co-worker gave this to us, fresh out of his gardens.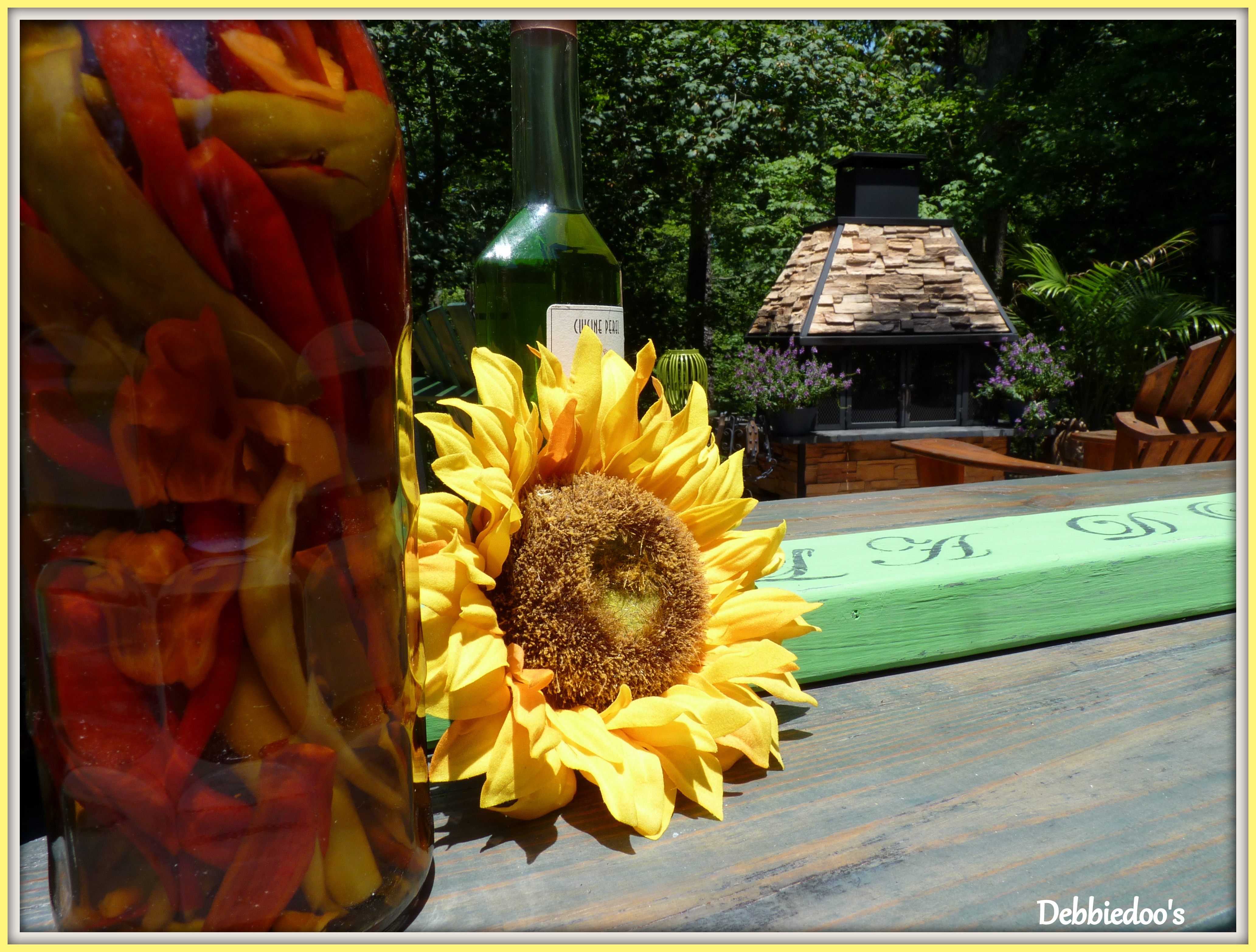 What a glorious day this was!
Suppose to be 100 degrees on Friday!
YUK!
And so you see….
La Dolce Vita…
has come to life!
Caio Bella!
Disclaimer: The saying was Mr. Doo's idea. Of course, during my project mode,
I asked him what he thought I should stencil.
He gave me a shrug…
next thing I know, he shows me the computer screen…
and says "I like this"
DONE!
The END