Creating a Valentine burlap wreath with an infinity scarf is a fun and affordable way to add a touch of love to your home on February 14th. By following this step-by-step guide, you can easily craft a unique and heartwarming decoration that will brighten up any space.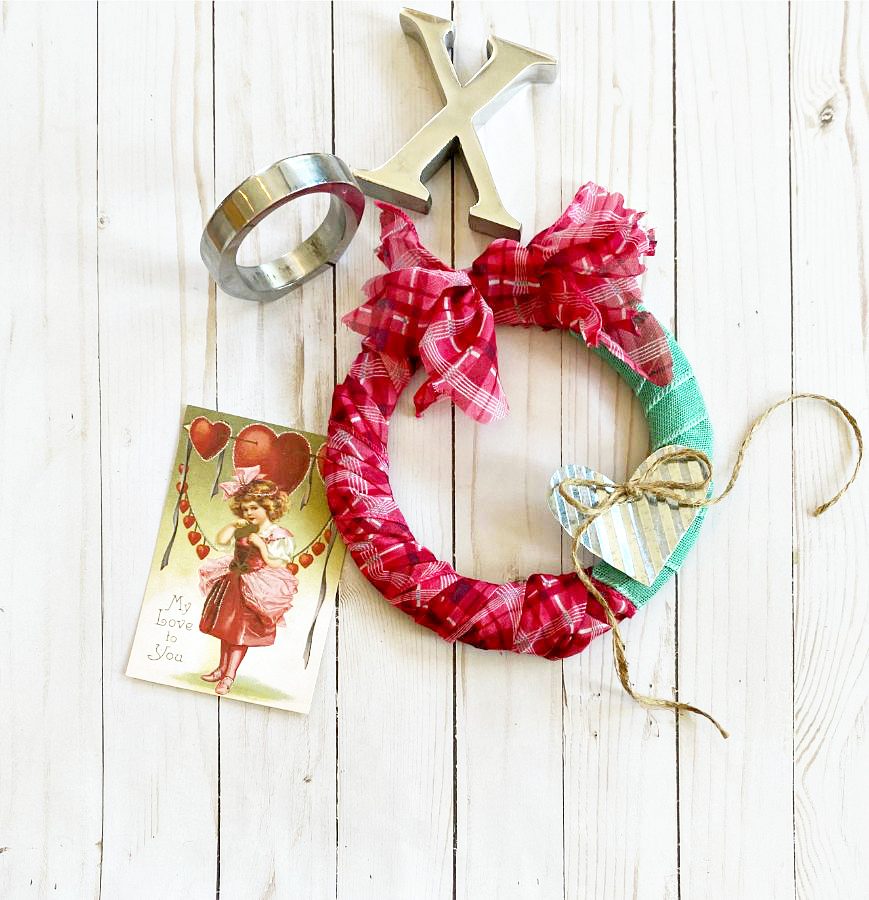 Read on to discover how to easily create a DIY burlap wreath for Valentine's Day: gather your materials, wrap the wire wreath with burlap, add the infinity scarf, create a bow with the leftover scarf, and add a tin heart and a twine bow.
1. Gather your materials
Mini wire form wreath
A roll of burlap
Infinity scarf
Tin heart
Twine
Hot glue gun
You can find all these items at the Dollar Tree store.
2. Wrap the wire wreath with burlap
Start by wrapping one side of the wire wreath with burlap. Wrap it as you would an ace bandage, making sure to cover the wire frame evenly. To keep the burlap securely in place, dab a little hot glue on the end and adhere it to the wire wreath. You'll need approximately half a roll of burlap for this step.
3. Add the infinity scarf
Next, cut your chosen infinity scarf in half. Wrap the other side of the wire wreath with the scarf, ensuring it covers the remaining wire frame. Once you have wrapped the scarf around the wreath, hot glue the end to keep it in place.
4. Create a bow with the leftover scarf
With the leftover scarf, create a stylish bow by folding and looping the fabric. Once you have achieved the desired shape, hot glue the bow to the wreath for a charming touch.
5. Add the tin heart and twine bow
To complete your Valentine decor project, find a decorative tin heart and attach it to the wreath using hot glue. Create a small twine bow and hot glue it to the tin heart for an additional rustic detail.
Now that your Valentine burlap wreath with infinity scarf is complete, it's time to display it proudly in your home. Hang the wreath on doors, place it on the back of chairs, or drape it over cabinets – the possibilities are endless.
Check out an alternative burlap wreath for Valentine's Day.