So you know that saying second times a charm?
I totally believe that sometimes when it comes to projects. Probably because I have had a lot of doo-overs in my day.
Today I am sharing and IKEA step stool makeover.   Certainly couldn't just leave this step stool plain jane as it is.
Here's the funny part.  I never even shared with you the first makeover I did on this all natural wood stool.
We needed this step stool after Mike did the Ikea closet unit in our masterbedroom.
Blue is my favorite color and I decided to dye the stool blue with Rit dye.  Of course I painted it on and stenciled "short People"
I will share that process with you in the future.  It wasn't a favorite project of mine, and more so because it just didn't really match the room.
I used chalky paint by Americana decor to cover the first job I did.  I wound up using the entire jar of it.  It took at least three coats to cover up my first job.
I used this stencil back a few months ago on a layered stenciled pillow design I shared.
I love paisley and you will see soon our Master bedroom spruce up involves more paisley print.
I used Deco art craft paint for my stencil design and then rubbed on the same color over my chalky paint lightly.
I then distressed lightly and called it done.
I was happy with the end result.
Much better. And that is why I say second times a charm!  Thanks for stopping over today. Always a pleasure to have you.  If you are not a regular, I sure would love to see you back again.
XO
 You like stenciling?
Check out my Gallery of Stenciling ideas if you have a spare minute or two.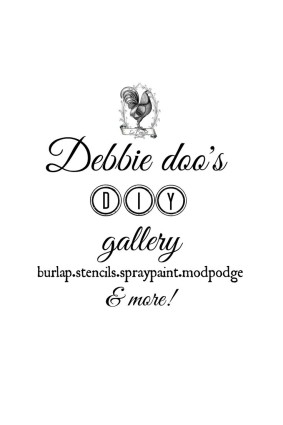 Or if you like the Dollar tree..you can stick around even longer and browse through all my ideas.