Hi there everyone. Glad you stopped over today. Looking for a little Spring inspiration for garden pots.
Good because today I am sharing
Ideas for decorating and Dressing up Terracotta pots,
with paint, mod podge and embellishments have been just a few of my past projects.
Thought I would share some of my own and some I have gathered from the net for inspiration for you.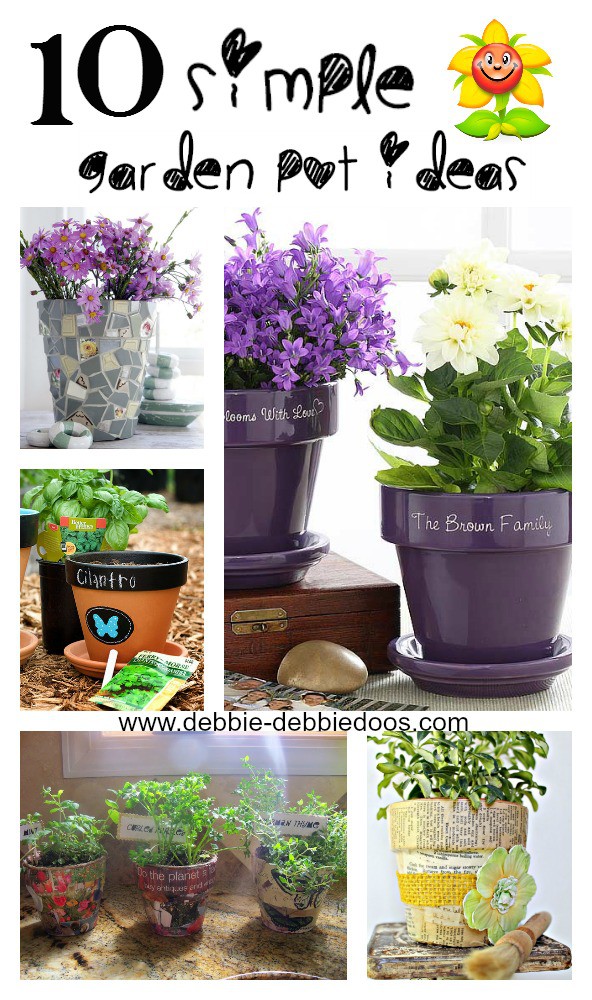 So many ways you can dress up those plain ole pots…let me show you a few.
Mod podge is always fun, take this old recipe book for instance
Painted and stenciled Terra cotta pot
Another version, painted and stenciled terra cotta pot
Chalk painted terra cotta planters for a teachers gift
Here is my latest painted and stenciled pot.
I planted some happy pansies in it for the Fall season.
Now how about a few from the internet that I found to inspire.
Painted & Personalized Flower Pot via Personalization Mall
Stenciled House Number Planters via Martha Stewart
Chalkboard Flowerpots via Fiskars
Gem Covered Pots via Busy Hands Busy Minds
Broken Ceramic Tile Mosaic Pots via Hobby Craft
If you are not a regular here, I sure would love to see you back again.
For more Spring and Garden inspiration you can check out my personal archives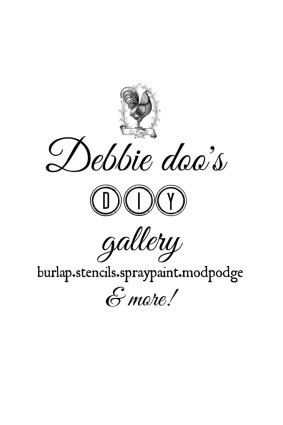 And if you love easy, tasty recipes…I have plenty of those.
I am also a huge Dollar tree fan and do lots of fun crafts per season.