How to Stencil on furniture.
Oh how I love theeee!
Love thee what you ask?
I love to stencil…you know that already if you are a regular.
But I truly love to stencil on furniture and am going to share with you my recent project and some tips and tricks.
The best part about stenciling, is it really takes not much of your time at all.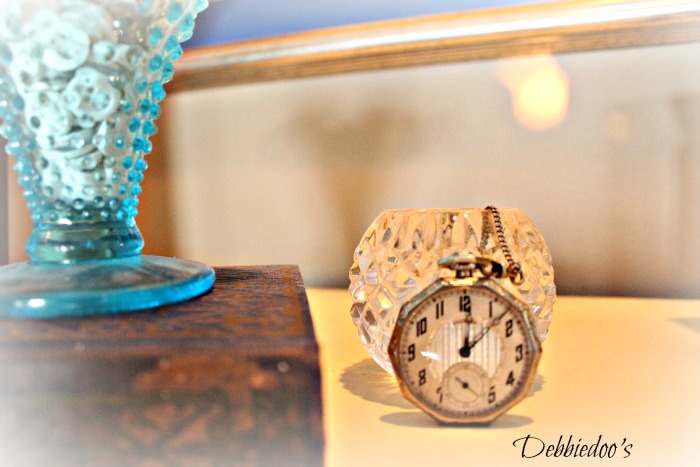 When cutting edge offered my readers and I  stencil credit of 75.00, you bet I was all over that.
Cutting edge has a gorgeous selection.
The quality of their stencils are remarkable.
Believe me I would know, I have used A LOT of stencils.
In fact you may see my ceiling medallion that I did a year ago…
That too came from Cutting edge
This is real life stenciling here, so the next few pictures are nothing fancy.
I have this old plate that I like to use for my acrylic craft paints.
You receive some pretty detailed instructions with your stencil and they do recommend paints to use.
This is sort of hard to tell, but my specific stencil came in a large sheet, along with a level.
Because I was NOT using this on the wall, I did not use the level.
I would recommend the level when stenciling on the wall.
I used stencil tape on each side, top and bottom to keep it in place.
The key to stenciling, is NOT to over saturate your roller, sponge or brush that you are using.
It is always better to use too little,
than too much.
If you use too much paint, it will bleed
and you will not have that professional hand painted
artist look that you should have when
your project is complete.
As you can see
I have NO bleeding at all
a perfect smooth edge.
This stencil also came with a small cut out butterfly
 You can randomly place the butterfly in between the beautiful scrolls and flowers.
I used two colors on my stencil
First the green
with using it's own individual roller.
Then I used this espresso color using another roller I had from  previous stencil job.
I will show you more of our Spring Bedroom soon.
Check out my Stenciling gallery while you are here!
Speaking of stencils! I have created my very own exclusive stencil line.
Thank you for your visit today!
I share all things, thrifty home decor, crafts and a recipe or two on occasion.
If you would like to commit to becoming a subscriber, I would love for you to join me.