Hi there!
Hope you all enjoyed your long weekend!
I sure hope your not tired of all these little piddly projects I share with you.
Today, I have How to mod podge a terra cotta pot with fabric.
Using mod podge of course.
This was a first for me.
easy peasy!
I had this spray painted terra cotta pot laying around our back deck.
So I brought it in, cleaned it up,
and gave it a face lift.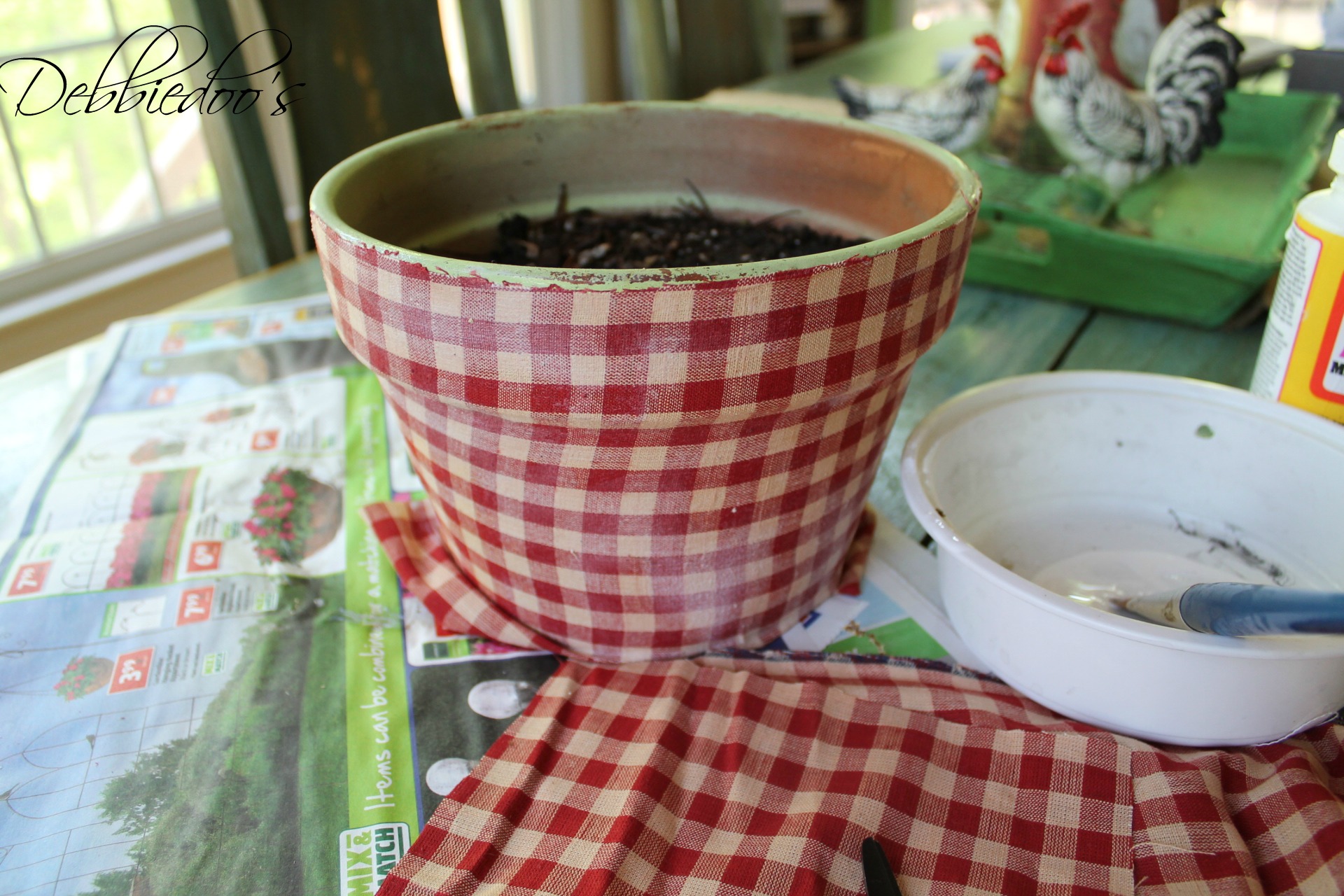 I'm really happy I had all this fabric left from
my reupholstering my kitchen chairs
and even had some left for doing some diy utensil holders.
Even after this project, I still have some left.
anyone want it LOL?
That ric rac trim covers any little imperfections you may have.
anyone know the name of this plant?
I threw out the tag,
but I can tell you it is pretty hardy.
So far.
These two roosters look like they are going at it
don't they?
I guess you can say, I've gone gingham style:)
And that is the 1, 2 3 of adding fabric to an old terra cotta pot with mod podge.
The DEETS:
I apply the mod podge in sections as I go.
I then wrapped the fabric, painted over the fabric with the mod podge and smoothed it out with my finger and brush as I went along.
That's it, not much more detail to share on that.
Dried nicely and it compliments the kitchen decor.
And to think it all started with
reupholstering the kitchen chairs
thanks for stopping by today!
It sure is growing!~