Good evening!~
I wanted to share with you a quick little mod podge pumpkin I did today.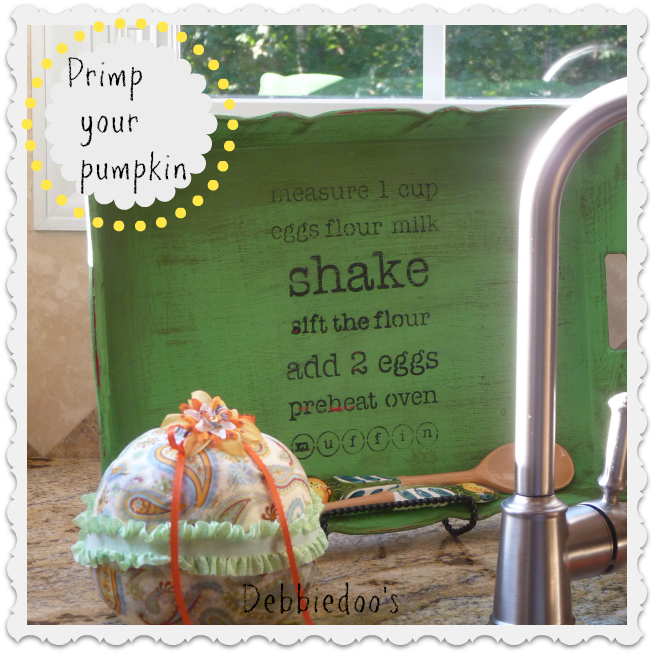 Basically, I found some scrap material that I had laying around, some ribbon, and some flower embellishments.
 I first Cut the material in strips of all sizes and just started mod podging the pumkin then adhering the material and mod podging over the material.
My project is still wet.  You know, I am such a patient person.
I can't wait to really start decorating.
This was my first pumpkin of the season!
Thanks for stopping over today!