Hey there everyone!
Spring, Spring Spring is in the air.
Although, we have a teaser for a day or two and then back to cold again.
Those days it was nice I was out there doing some lawn work, weeding and all that fun clean up stuff.
Today, I am sharing how to make your own garden hose wreath.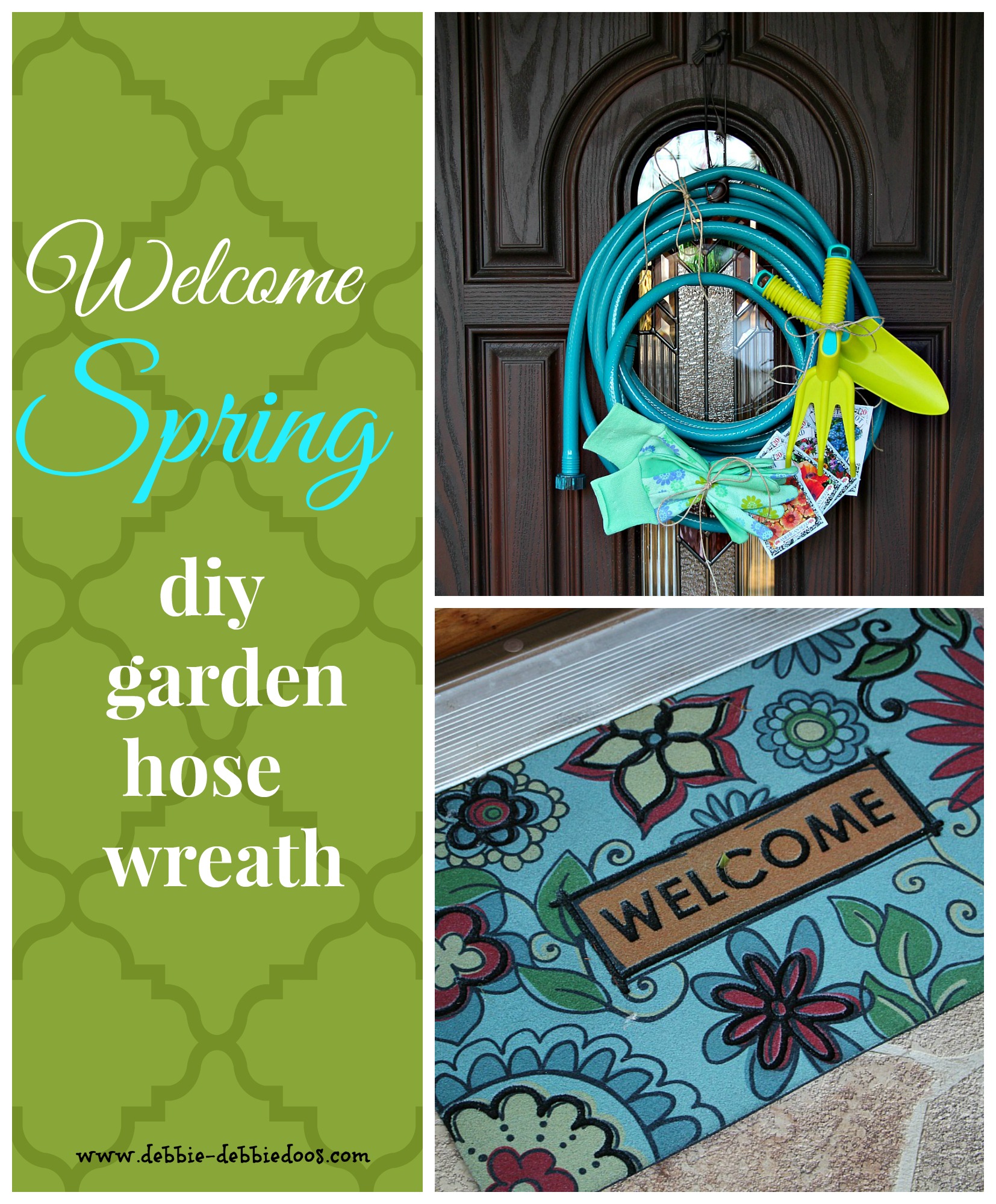 There really is not much to it, and I am sure you have seen them a bazillion and one times.
I did spray paint my hose, because I didn't want the green hose I wanted a fun color.
I made this wreath for under $20.00.
I wanted it to match my new front door mat I found at Lowe's hardware. Pretty colors and very cheery welcome.
Supplies:
Cheapest garden hose you can find
Can of spray paint
garden gloves
seed packets
Garden rake and shovel, sold together at Walmart
twine
First I spray painted the garden hose outside on a tarp
let dry over night.
Tied the hose together in a few places with twine
then I took my garden gloves
shovel and rake and tied them as well with the twine.
The seed packets I hot glued together
and then hot glued them on the hose. They may or may not stay..
TBD!
Certainly says Welcome Spring upon entry.
I can't wait to plant some pretty flowers soon.
Thanks for stopping over today.
I found some other cute garden hoses on pinterest.
Like I said, they are by the bazillions.
In fact, I see a lot of Etsy shops selling them for a pretty penny.
Go make one yourself, you can do it!
It's that time of year when I love to spray paint
you can check out
my