Sometimes I don't share with you all everything I do.  Sometimes, I feel like it's so easy and you probably have seen it done a thousand times over.  But then today I was thinking, well just because I see these crafts all over does not mean you do.
Today, I am sharing how to make your own Christmas ornaments.  What a fun thing to do with the kids, grands, friends, church group, youth group, you name it. Just get together and have fun!  I have readers of all ages so I think I covered just about every age here:)
Every year I like to make an ornament or two of my own  for the Christmas tree.
Burlap diy Christmas ornaments here
 One year myself, Mom and sissie made some  recycled jar lid ornaments together.
Then there was the year I bought some Christmas cards from the dollar tree and I made sentimental Christmas ornament cards for the tree.  I think those were the first year I was blogging.
None of them are fancy or hard to make. Just something to craft and get my therapy session on in my head.  I love to craft because it totally relaxes me. And like I have said countless times, much cheaper than therapy! Where would they even begin with me?  I would be there a life time (JK)
One year I even made my own version of Pottery Barns garland
I never realized how much crafting relaxes you.  Quite frankly, I was never much of a crafter before I started blogging. When I realized I couldn't constantly share home decor and change things that often, I turned to crafting. Because I truly love blogging and wanted to keep this creative outlet.  I used to be more of the changing curtains, rugs, and placemats type.  I have always loved to stencil though. That was about the extent of it.  Oh, and I once built a doll house when first married, and made some magnets for my husband to sell at his part time job for extra cash.  They were awful, but I did make a few bucks HA!
I'm still not great but I have evolved some.
Now onto this years ornaments.
This year I bought a 6 pack of glass ornaments and thought I would come up with something.
I have seen a lot of cute ornaments around. Some gals fill them with glitter, cake sprinkles, fake snow, tiny trees, etc. All kinds of things.
I didn't get too creative.  You know I love owls, did you miss seeing  my  recent Owl wreath? and I adore snowmen. So for now I only made two ornaments.
I bought a pack of owl stickers
Stuck my stickers on the glass and used a sparkle mod podge to go over the ornament.
I filled the inside with faux snow and threw a few sticks in.
On this owl glass ornament, I used  filled it with faux cotton snow and some faux pine greenery. I also painted on the mod podge glitter and sprinkle some diamond dust on for that extra sparkle.
The second ornament I cut up a few burlap pieces, opened the top and filled the ornament.
made a little snowman face, burlap nose and scarf and that was that. I also painted the sparkle mod podge on this ornament.
I used bakers twine to hang them in the tree.  I am LOVING our tree this year. Absolutely loving it!! can't wait to share.
Hard to see the glitter and sparkle in the picture, but in person you can see it reflect off the light.
I am running in real life, real time here peeps.  If you come for glossy magazine like photos and work..well oops 404 page error, page not found. sorry wrong page!
See, I told you perhaps this wasn't even worthy of your time.  It really is relaxing and fun though, and  you can think of all kinds of creative things to do with them.
If you want to find the items I used I have linked them down below (aff. links)
Sparkle mod podge
glass ornaments
Owl stickers
burlap roll
bakers twine
fake snow
small artist paint brushes
Diamond dust glitter
Thanks so much for stopping over today.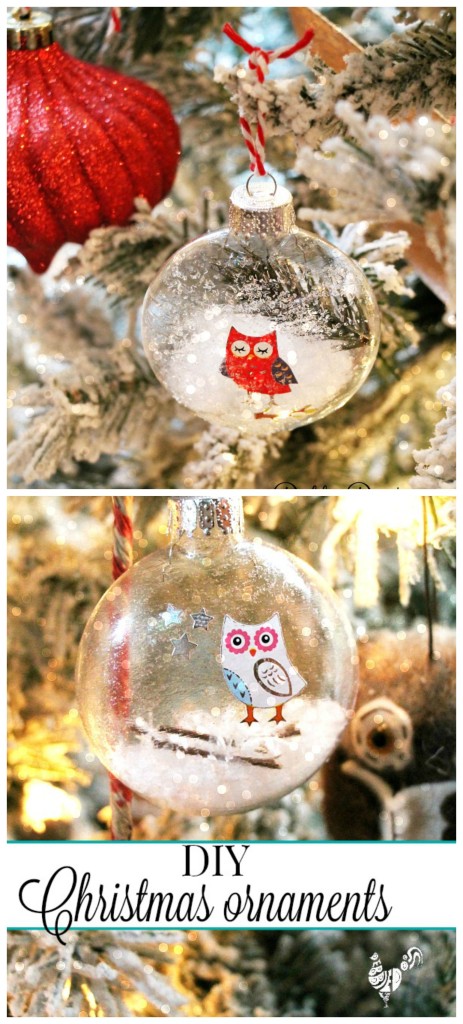 If you are new to me..welcome! I love the Christmas season and have many more fun and easy things I have shared throughout the years.
Start here
All things Dollar tree Christmas
Thank you so much for visiting with me today.
If you are new here, welcome! I am also very excited to share my new stencil line with you.
Thank you for your visit today!
I share all things, thrifty home decor, crafts and a recipe or two on occasion.
I have also created my own custom apron. "I work by the flour" logo on linen deep front pocket. My husband was the witty one with that slogan:)
Sold on Amazon Debbiedoo's custom apron
.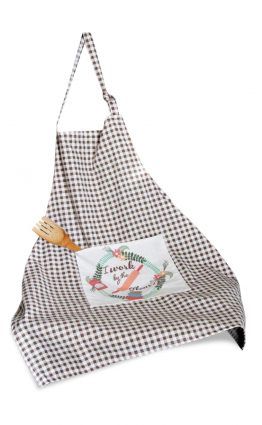 If you would like to commit to becoming a subscriber, I would love for you to join me.