Hi there everyone! Today, I am sharing how to make slutty brownies. A slutty brownie can always turn the world on with a smile:) PLEASE SCROLL all the way down for the recipe. It is in a printable recipe card.  Thank you.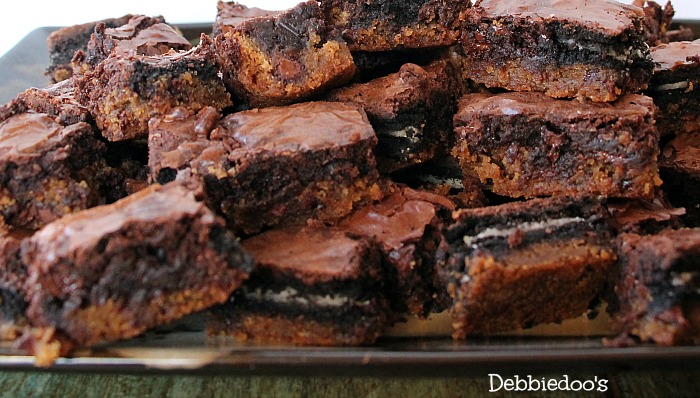 Slutty brownies, just sounds wrong!
After you eat them, do they make you take your clothes off?
I mean what's the deal with the name, I don't know!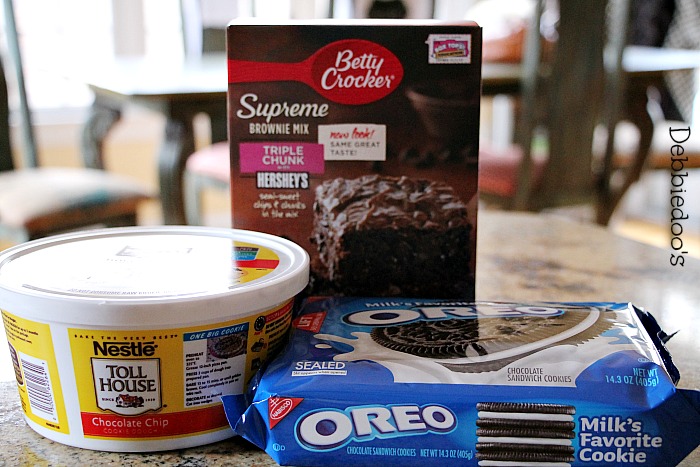 I just had these for the first time a few weeks ago when my son's girlfriend came knocking on our door with a plate of warm slutty brownies.
I didn't know the name of them at the time, until later when I asked my son about them.
He casually said, they are called slutty brownies Mom.
Ok, well Gabbie is not a slut for the record, but she made a darn good brownie.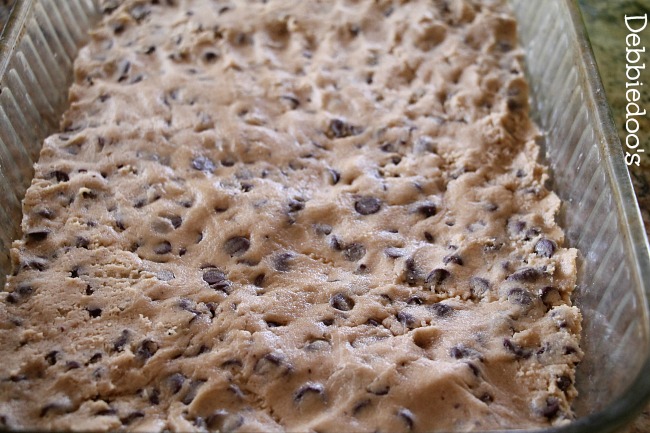 And did I mention easy peasy!
That's the only way I know how.
Cookie dough
brownie mix 
oreos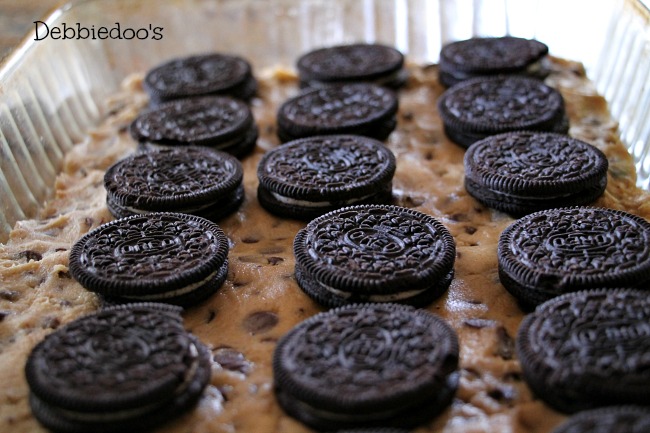 Hard not to eat a few as you go along.
Oh and the cookie dough out of the bowl,
yeah, I ate quite a few spoonfuls of that after I put this baby in the oven.
Waiting
is the hardest part.
You have to do something!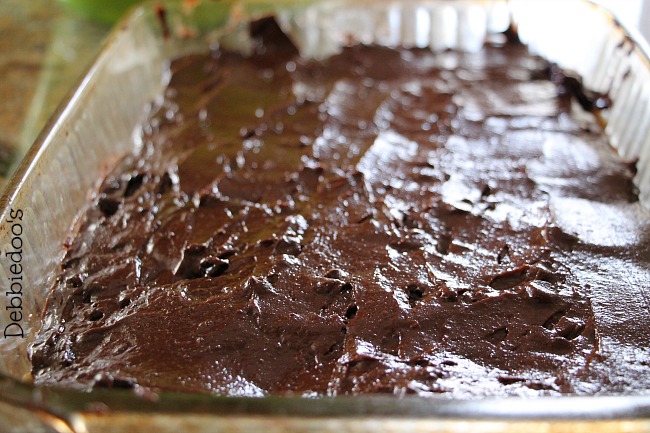 Terrible, just terrible.
I don't recommend these at all for a party.
Unless you you want to be hated.
You only need to cut these in bite sizes, and look how many you have.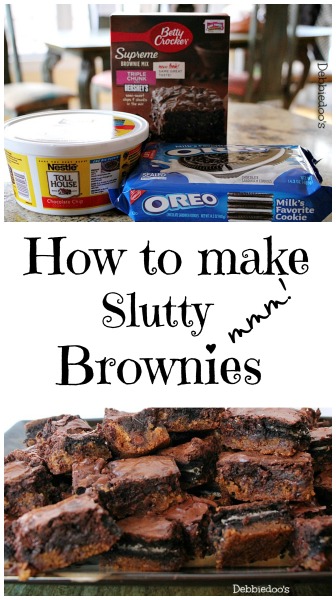 I am so glad I am sharing more recipes with you these days.
You may also enjoy our All things Oreo recipes HERE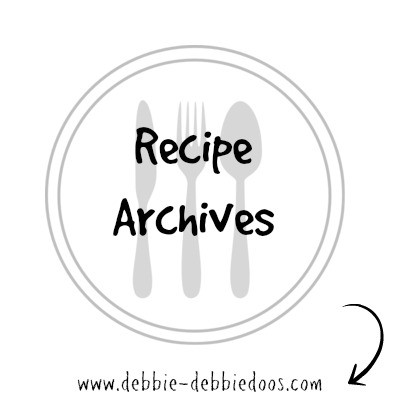 I am starting to enjoy the kitchen a bit more.
Or I am just enjoying 
eating the fruits of my labor.
Thanks for stopping by today.
If you like diy craft stuff too, stick around and check out my gallery.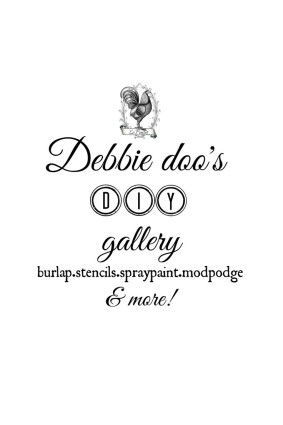 Follow me around if you like. 
Thank you for your visit today!
I share all things, thrifty home decor, crafts and a recipe or two on occasion.
If you would like to commit to becoming a subscriber, I would love for you to join me.
Oh and one more thing. If you like the Dollar tree, I have a full gallery of budget friendly craft ideas there too!
Pin it, make them, ohhhhh my!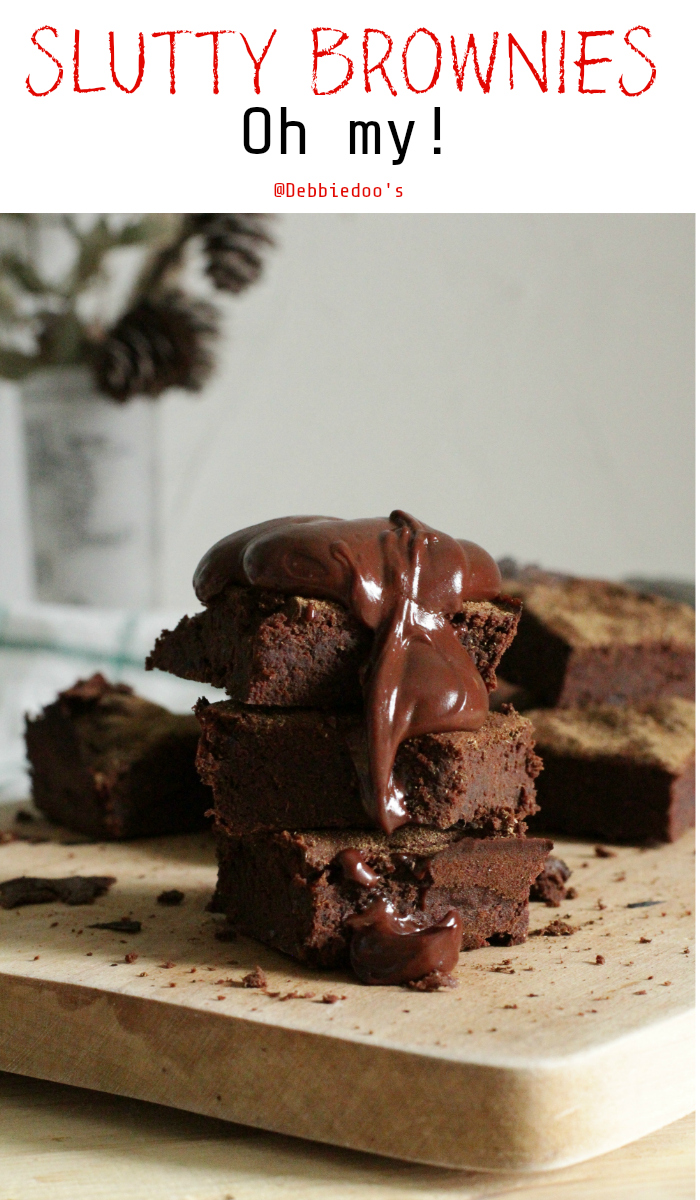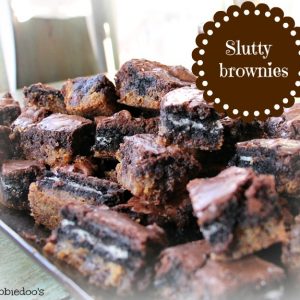 How to make slutty brownies
Ingredients
Cookie dough

oreos, brownie mix of choice.
Instructions
Grease bottom of 9x11 casserole dish. First layer with cookie dough evenly. Top with whole oreo cookies. Mix brownie mix according to box directions and pour over oreos and cookie dough. Bake according to the box directions. Time may vary and just be sure to check with a toothpick if brownies are cooked enough. They can be somewhat gooey. Best served warm.