Hi there everyone!
Hope you are all doing well. WOWZA, school is just about back in session here.. Hard to believe where the summer went.
Today, I am sharing how to make BBQ meatballs in the crock pot.
My boys seriously go crazy for these tasty little things. If you are having a party and want to have something for your guests that is easy, little work and effort on your part, and that they will love…..
I highly recommend BBQ meatballs in the crock pot.
I in fact made these for a recent girls night party at my house.
The pot was almost empty by the end of the evening. Good thing my boys got to dip in first.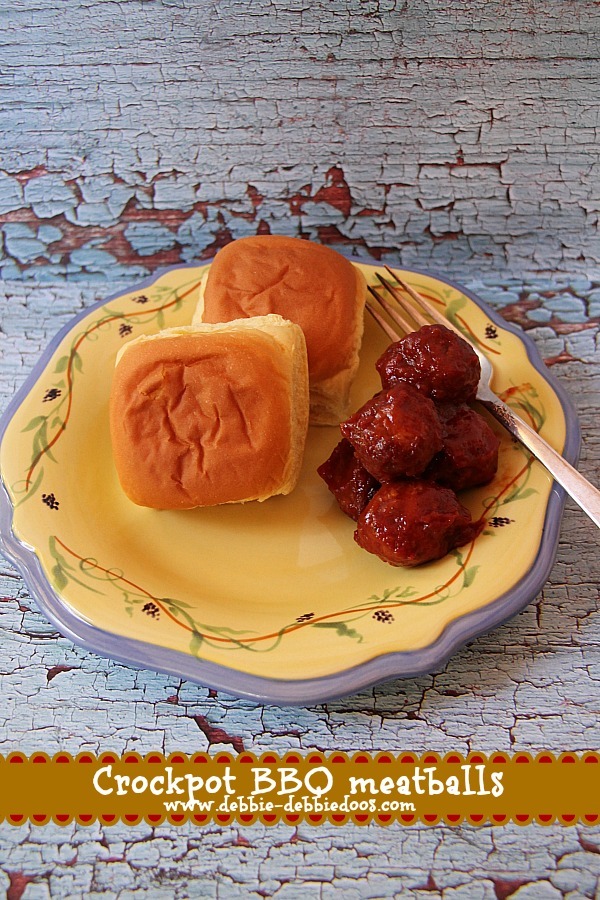 You only need a few ingredients and you are good to go.
The combination of BBQ with crushed tomatoes is outstanding.
BBQ meatballs in the crockpot
Ingredients
Baby back Ray's honey BBQ sauce or plain

depending on what you like.You can use any brand we just happen to like this one.

1

Can of Crushed tomatoes

2

frozen bags of meatballs

original, not italian style
Instructions
In the crockpot empty bottle of BBQ sauce. Add your can of crushed tomatoes, half a can of water, and add your meatballs. Cover, set to low, and cook for 4 hours. You may turn it on warm until your guests arrive. Every so often lift lid to stir. So darn yummy served with mini potato rolls on sandwich or on side.