Hi there everyone!
Welcome Anne from White Lace cottage as a new monthly contributor.
You may recall back a few weeks ago, I shared her Shabby Farmhouse home tour.
I would love for you to get to know Anne as she shares her creativity. Be sure to hop on over to her blog and subscribe when you're finished up here.
Welcome Anne!
I love lavender pillows and Sachet's and have bought quite a few,although they are very easy to make.
I do not own a sewing machine,but it has not stopped me from making a few of these just by sewing a simple sewing stitch.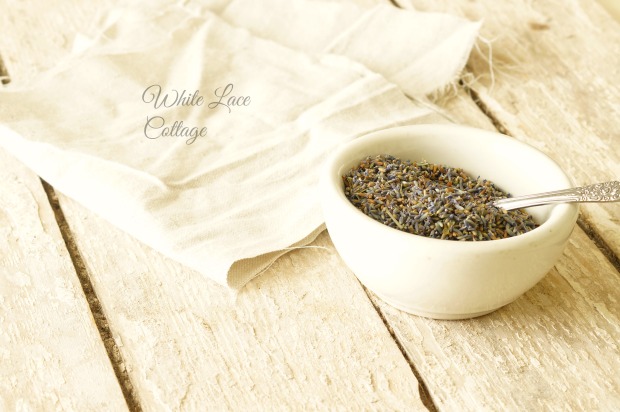 To make a sachet or pillow you will need:
Fabric
Lavender Seeds (depending on how big of a sachet or pillow you have will determine how much you need.)
Scissors
Needle and Thread
First determine what you want to make a lavender pillow or a lavender sachet.
Once you decide what you want to make determine what size you would like to make.
The bigger the pillow or sachet the more lavender seeds you will need so keep that in mind.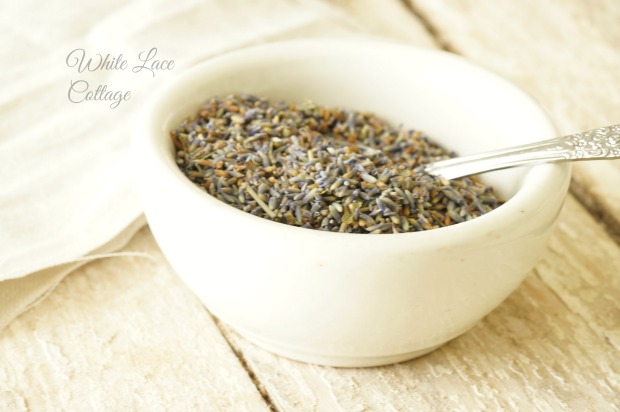 I cheated a bit after deciding what I wanted to make: a lavender pillow. I took my fabric and folded it in half then cut a square.
This way I only have to sew three sides instead of four.
Once your piece is cut you can start sewing,I am just using a basic sewing stitch and honestly I don't know the name of it.
But if you have sewn by hand to mend something you know the name of the stitch.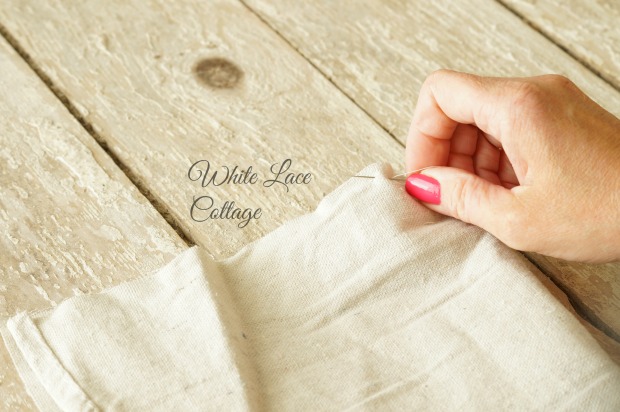 Just make sure as you are sewing to keep it in a straight line.
Now remember if you have a pattern on your fabric, you want to sew your piece inside out.
Keep sewing all the way around your piece,leave the last 2 inches of space unstitched.
You need to keep that open to add your lavender.
Once you are done sewing the whole piece(except for the last two inches),start turning the fabric the right side up.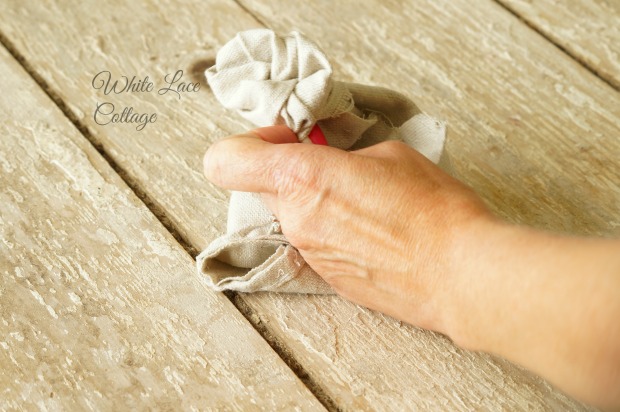 Start pushing it through that opening,doing a little at a time.
Be patient you don't want to rip the parts you have already sewn.
After you are done turning this piece right side up start adding your lavender.
To make it a little easier I made a paper funnel.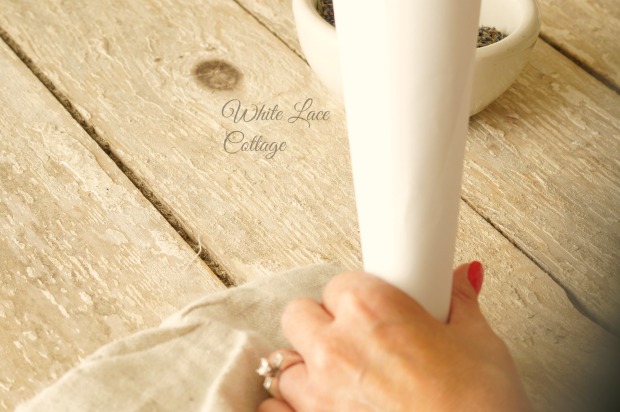 I just inserted this funnel into the opening and scooped the lavender into the pillow using a spoon.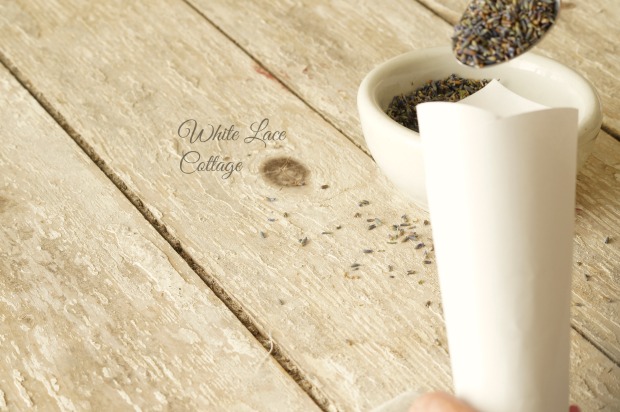 Once your pillow or sachet is full stop and start stitching your opening closed.
Make sure to fold in the corners so this will look nice and neat.
And that's it!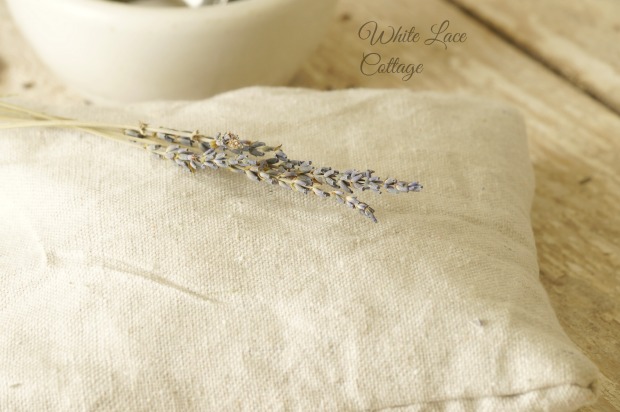 You can see it's not perfect,but that's okay you aren't going to to throw this around.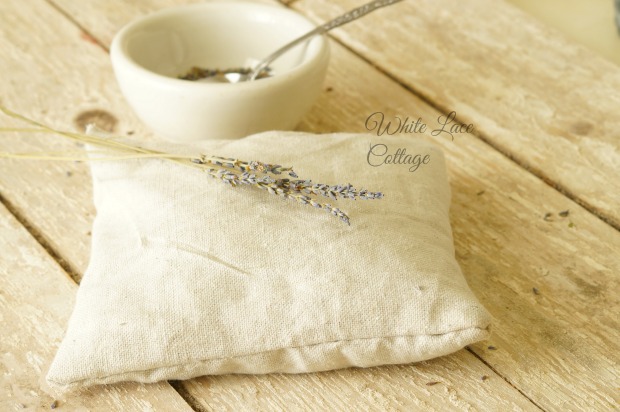 Love having these around my home,they smell amazing.
If you don't seem to smell them just shake them around again,you will smell that beautiful lavender aroma once again!