Hi there!
Glad to see you stop by today.
You know me, I get on a roll of something and there is no telling when I stop.
This weeks kick are
Pillows!
Let's talk pillows.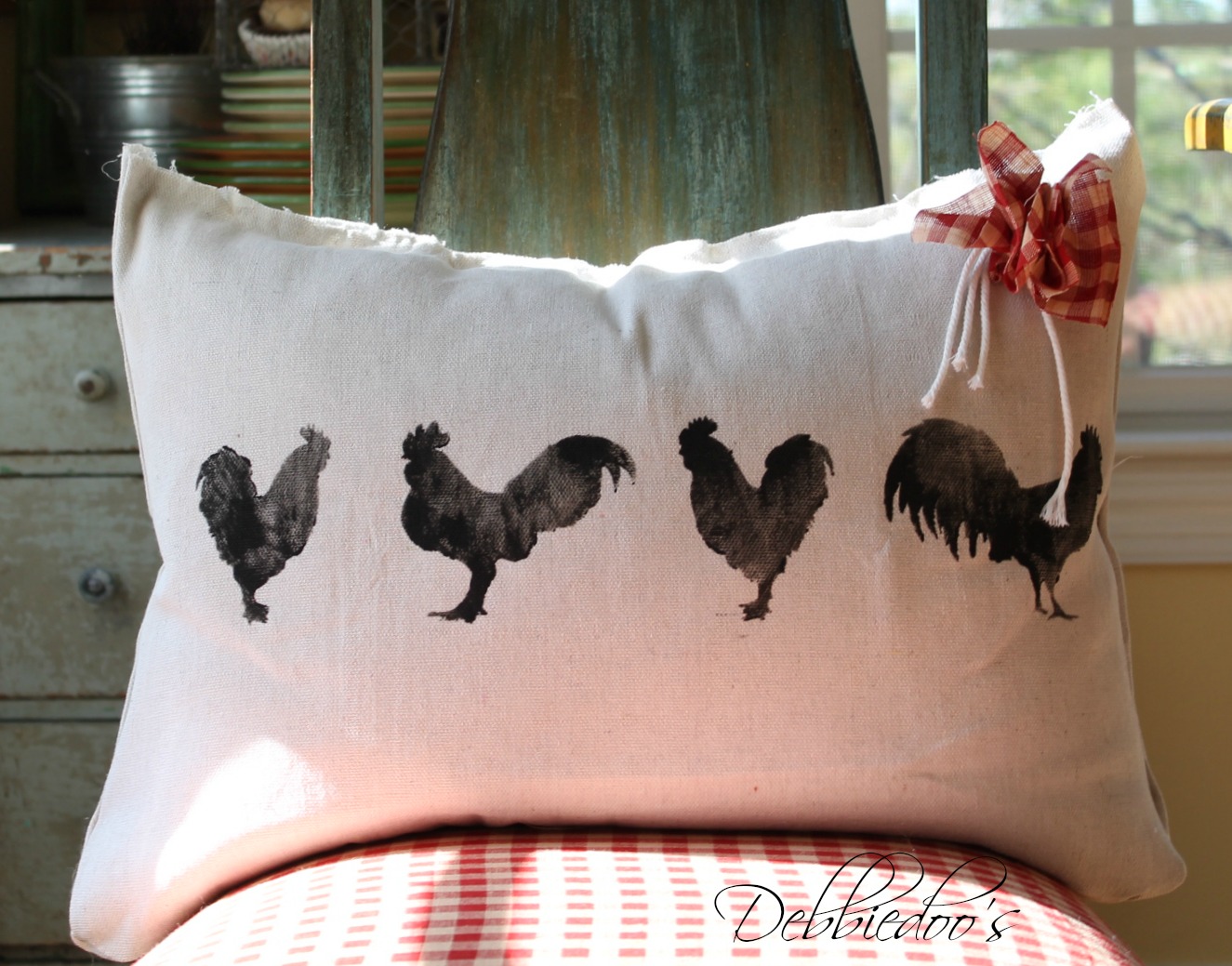 I love pillows, however they can get pricey and I tend to shy away most of the time.
Now dish towels, I can buy plenty of those.
Today, that is what I am sharing ….
a diy dish towel pillow.
After I made my pretty kitchen drop cloth pillow
I remembered some time ago last year I bought two dish towels on clearance at Home goods for a buck each.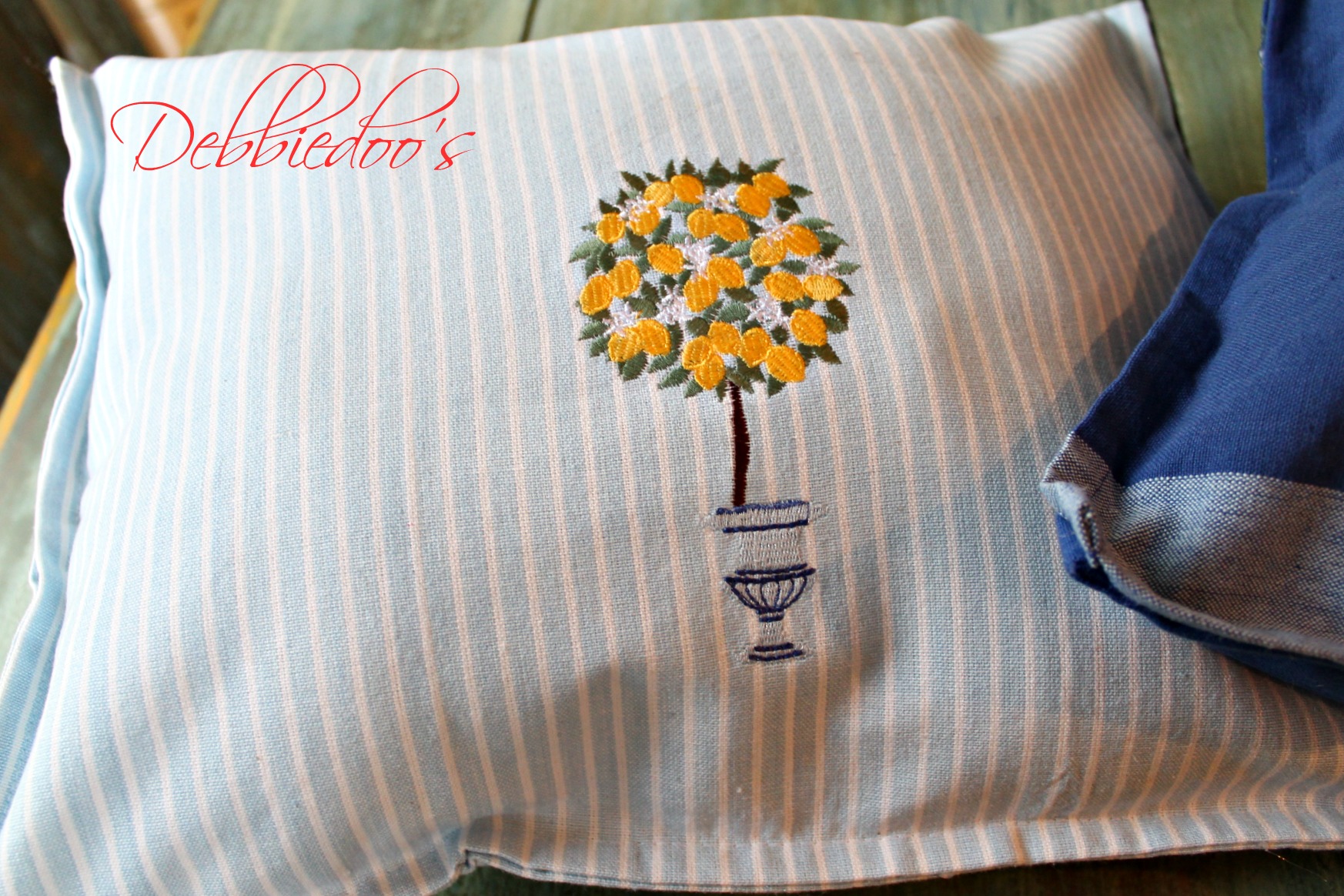 Actually what reminded me was
Maryann from Domestically speakings
I have made a dish towel pillow in the past
however, it was not nearly as pretty a pattern or color.
This one however is more in keeping with our kitchen.
This could not be any easier…
seriously, all I did was fold it in half width wise of course.
Hot glue all but one end, stuff, and hot glue shut.
I bought a bag of the stuff from Walmart.
This is the other dish towel pillow I was making side by side this one. I was taking the pics as I went along to show you…
so yes, the above is a different color you are not losing your eye sight.
I ironed it up all pretty first because
who wants a wrinkled pillow?
Sorry, I am totally skipping all over the place on this post.
Hope you are following me:)
As often as I like to change things up,
this will be perfect in the summer time.
I love lemons too…
the pretty rooster pitcher was a recent birthday gift.
Thanks for stopping by today to see another easy peasy,
easy breezy no brainer project done by ME!:)
If you are not a regular here, I sure would love to see you back again.
XO