Boo hoo to us! Our little baby boy is off to Clemson University this Summer. Today I am sharing how to make a College mascot mason jar. I am so grateful to still have a younger son who has another 4 agonizing years with us. I really don't know how we are going to handle the empty nest syndrome. We will though, people do, but I can see a bit of a down time for us. We are already feeling it with our first son getting ready to fly the coop. I can tell you though, there is no slump in his soul. He is more than ready to fly out of here. I am sure he will miss us and the good news is he will not be that far away. We definitely plan on being the obnoxious tailgating parents.
This is actually a gift for a girl and her dorm. I will fill it up with goodies for her. However, boys would love this just the same. Clemson Universities mascot is the Tiger. Tiger paws are everywhere.
I was thinking, this project is not limited to just Clemson University. You can do any college and mascot.
You really don't have to have any artistic abilities.
Supplies needed:
Chalky paint
Craft paint
Sponge brush
chalk pen
You can substitute the paints above and just use whatever craft paint you have on hand. I find chalky paint works fabulous on glass though. Plus it looks nice lightly distressed.
You will have to pardon some of my hazy pictures. Inspiration strikes in the wee hours and I just go with it. Sadly, it makes for bad photo opps though.
I gave my jar two coats of chalky paint as you can see in purple
Then I took a little artist brush and made the paw prints. As you can see they are not perfect but I fixed that with the chalk pen. Actually, I take that back. My friend Laurian fixed that with the chalk pen.

I was over at Laurian's house for coffee and because her penmanship is so pretty I asked her to write the Have a part and fill in my tiger paws. I just don't have a steady hand for things of that nature.
So much cuter outlined with the chalky pen.
Fill your College mascot mason jar with some goodies..money would be nice, pens pencils, paper clips. Whatever you wish. Just think of all you can do with these jars.

Thanks for stopping over today!
If you are new here, I sure would love to see you back again.
Check out my you tube channel while you are here.
I share all things, heart, home and an occasional easy only recipe!
More chalky paint ideas And if you love mason jars as much as I do..you must check out my Mason jar gallery of ideas too!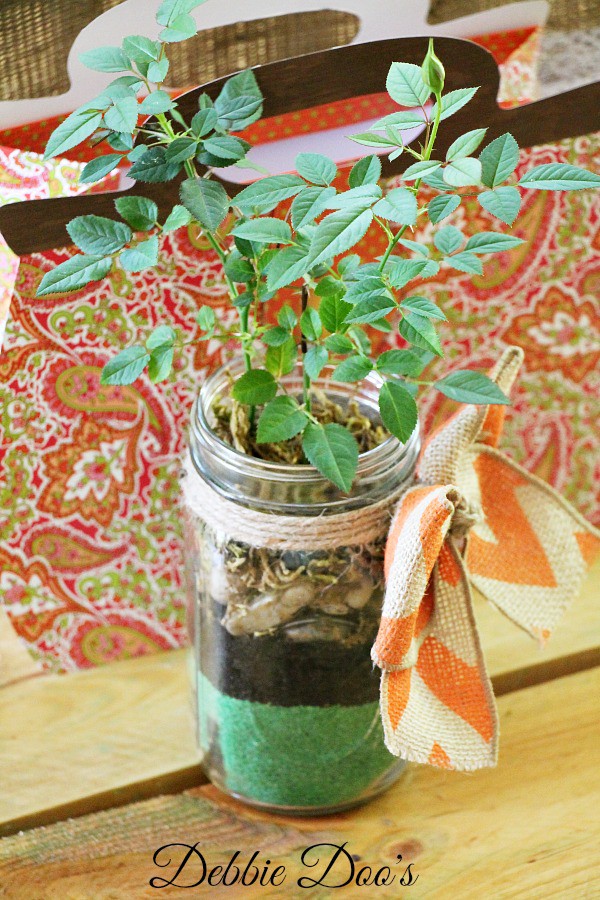 XO